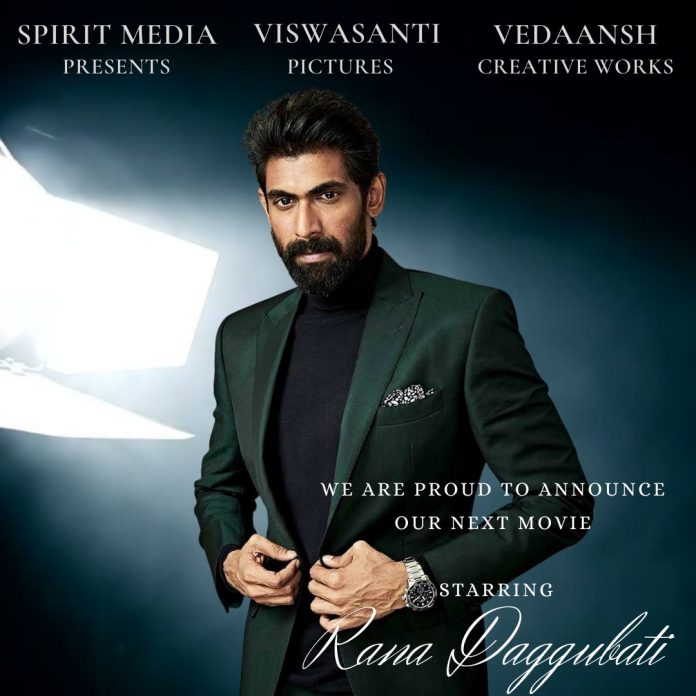 Rana Daggubati To Star In Pan India Film
Rana Daggubati greeted his fans on Dussera with the announcement of his next film which is slated to be a pan-India subject to be simultaneously made in Telugu, Hindi & Tamil. The film will be written and directed by Milind Rau who is known Gruham, The House Next Door, Aval and Netrikann. The movie is scheduled to hit the floors in 2022.
The film is being presented by Spirit Media in Collaboration with Viswasanti Pictures and Veedansh Creative Works. The film is being produced by Gopinath Achanta, Arjun Dasyan and Rambabu Chodisetty.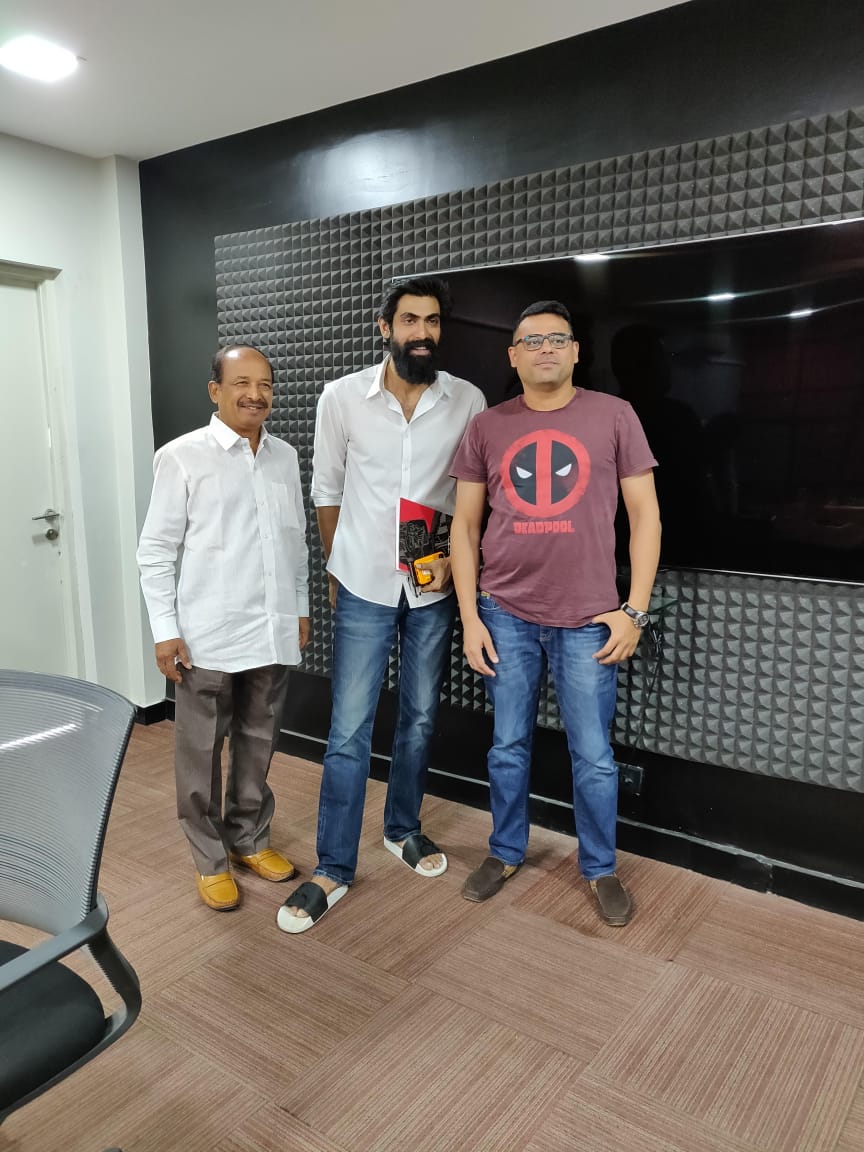 The details of the film were first revealed in the twitter handle of @VISWASANTIPICTS which was retweeted by @RanaDaggubati. Viswasanti Pictures is a premier Telugu production house with numerous blockbusters like Jambalakadi Pamba and Anjali CBI over its three decades of glorious history.
On the occasion Producer Achanta Gopinath said that more details about the cast and crew will continue to be revealed soon through the social media handles of @VISWASANTIPICTS