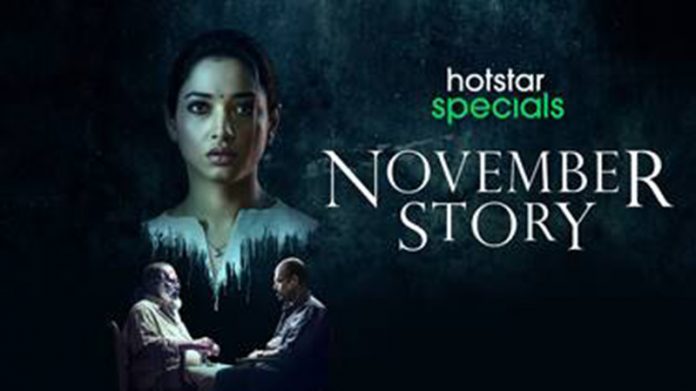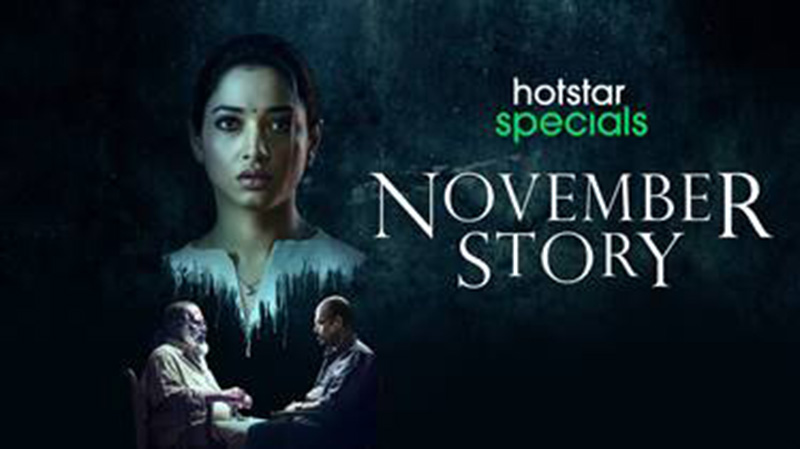 'Ram Subramanian's holistic vision was admirable' : Actor Tamannaah Bhatia heaps praise on the director of November Story, set to release on Disney+ Hotstar VIP 
~ Actor Tamannaah Bhatia essays the role of Anuradha, a young ethical hacker trying to clear her father's name, in November Story set to launch this 20th May only on Disney+ Hotstar VIP ~
Anuradha is a young ethical hacker whose biggest worry at hand is selling her father's house so she can pay for his Alzheimer's treatment. Overnight, their lives take a dramatic turn: Anuradha finds her father Ganesan next to a woman's dead body in that same house. A leading crime novel writer with symptoms of erratic behaviour, all the evidence points in Ganesan's direction. Bringing alive this riveting murder case, Disney+ Hotstar VIP is set to launch its next Hotstar Special –  November Story – a crime thriller series that unveils the shocking story behind the horrid murder. Actor Tamannaah Bhatia brings her versatile talent to the series with the gripping portrayal of Anuradha, an ethical hacker who embarks on a quest to solve this perplexing case and save her father. Can she unravel the mystery behind the murder and save her father?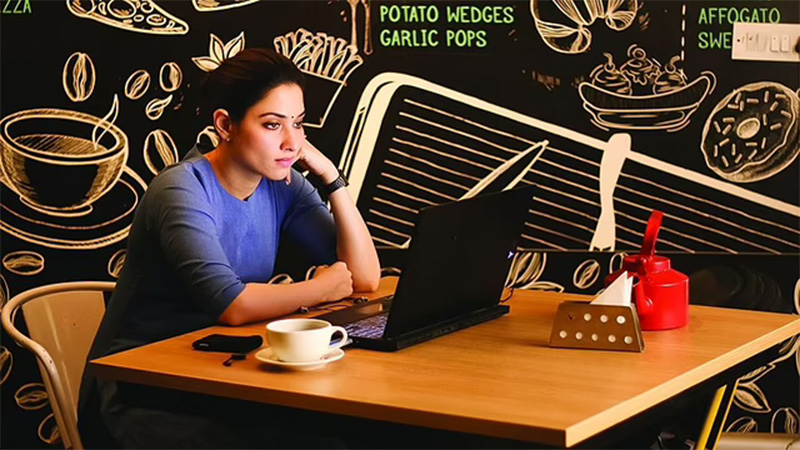 Speaking about her experience of working with debutant director Ram Subramanian, actor Tamannaah Bhatia said, "The two things that I was looking for in a web series were a relatable script and a strong character that would pique audience interest. When Ram Subramanian approached me with the script for November Story, not only did it align with these two parameters, but the holistic vision he embodied for a series as complex as this, was extremely admirable. This well rounded vision along with his impressive storytelling skills got me to sign November Story. I was pleased with how the shoots were conducted in an orderly manner, and despite the project being his directorial debut, Ram showcased great technical expertise and creative intellect during the tenure of the shoot. I am glad that I decided to be a part of November Story, and join forces with Ram and the rest of the stellar team." 
A 7-episode whodunit, November Story features multilayered storytelling with flashbacks across time frames revealing the backstory behind the murder. Directed by Ram Subramanian and produced by Ananda Vikatan Group, the crime thriller series stars an ensemble cast of talented actors that also include Pasupathy, GM Kumar, Aruldass and Vivek Prasanna among others. November Story releases this 20th May in Hindi, Tamil and Telugu on Disney+ Hotstar VIP.
~ Hotstar Specials presents November Story, set to launch on 20th May exclusively for subscribers of Disney+ Hotstar VIP and Disney+ Hotstar Premium~
ALSO READ: