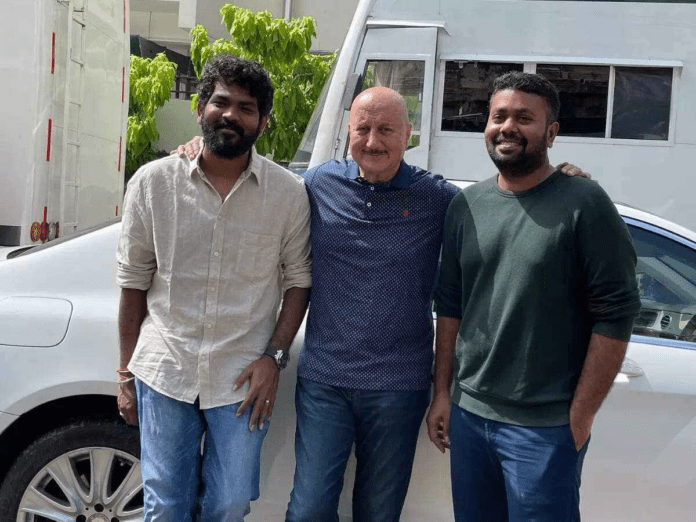 Popular Hindi actor Anupam Kher proud of the Tamil Connect
There are certain actors in the Indian sub-continent whose fame is beyond the language and regional boundaries. Across the years, Bollywood actor Anupam Kher has distinctly clasped this stature. He is one of the rarest actors to be admired by generations of actors as his filmography is spread across decades. In fact, it's been a dream for many filmmakers in K-Town to feature him in their movies, and few have succeeded by impressing him with substantial characters. After a long hiatus, he makes his comeback in the Tamil movie industry with the film 'CONNECT' featuring Nayanthara as the lead character. Producer Vignesh Shivan feels exhilarated for having such an eminent actor in his project. The actor far-famed for being too choosy with script selections was very much impressed with the brilliant script and decided to get on board.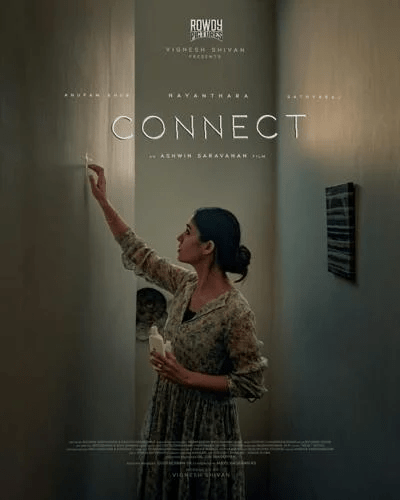 "We are glad we have boarded him as one of the principle actors of this film. We had grown watching him in films and it is indeed a pride to have him on board. He was super friendly in the sets and was more than accommodative in discussing about his role and character. He had expressed his happiness on being associated with a Tamil film and was rich in praising the quality and working standards of the Tamil film industry. We as a unit are assured that his opinion on Tamil films will get more enhanced after this connection," said Director Ashwin Saravanan with pride.
Produced by Vignesh Shivan for Rowdy Pictures, Ashwin Saravanan (Maya, Iravaakaalam, Game Over fame) is directing the film. He has written the story along with Kavya Ramkumar.
Manikantan Krishnamachary is handling cinematography, Prithvi Chandrasekhar is composing music, and Richard Kevin is handling editing. Sreeraman & Siva Sankar are taking care of the art department; Sachin Sudhakaran and Hariharan M (Sync Cinema) are the Sound Designers. The others in the technical crew are Rajakrishnan M.R. (Sound Mix), "Real" Satish (Stunts), Anu Vardhan & Kavitha J (Costumes), Chidambaram (Makeup), Sneha Manoj, Astha Bisani (Prosthetic artist), Realworks Studios(VFX), Varsha Varadarajan (Casting), Komalam Ranjith (Stills), Kabilan (Publicity designer), Suresh Chandra – Rekha D One (PRO), Ra. Sibi Marappan (Executive Producer), Gubendiran VK (Associate Producer), and Mayilvaganan KS (Co-Producer).