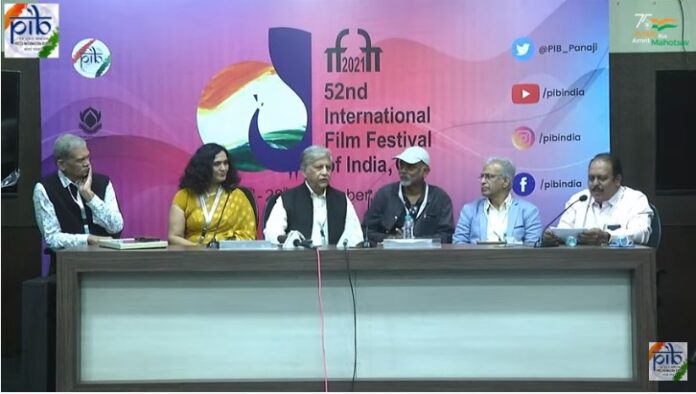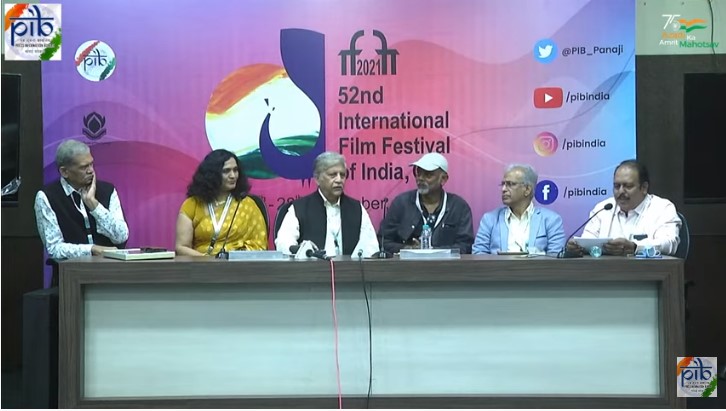 Non-feature films need to be given more space in theatres and OTT Platforms: IFFI 52 Indian Panorama Non Feature Section Chairperson

"Young people really wanting to achieve something should watch Ved the Visionary"
Panaji, 22 November 2021
Ved – the Visionary is the first film, after watching which all jury members stood up and clapped. It is an outstanding film. There was no debate at all; the jury unanimously voted for it as the opening film of Indian Panorama – Non Feature film section, at the 52nd International Film Festival of India, being held in Goa during November 20 – 28, 2021. Director-Cinematographer and Chairperson of Indian Panorama – Non Feature Films, Shri Subbiah Nallamuthu said this during a press conference where the jury members interacted with the media in Goa today.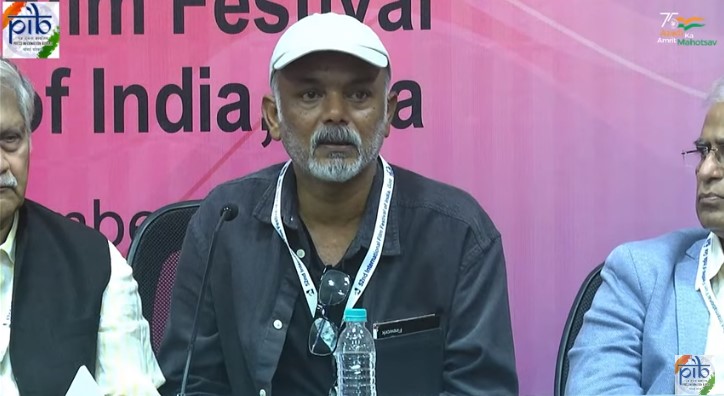 "Seeing the climax of the film (which is about Ved Prakash's journey of news coverages during 1939-1975 including the coverage of Mahatma Gandhi's funeral in January 1948), seeing that he has put together all press cards, Identity cards and passport, I got goosebumps because I know how it is difficult to obtain these," said Mr. Nallamuthu.
"I really want young people the world over who really want to want to achieve something to watch this film. This film should be shown to students," he said.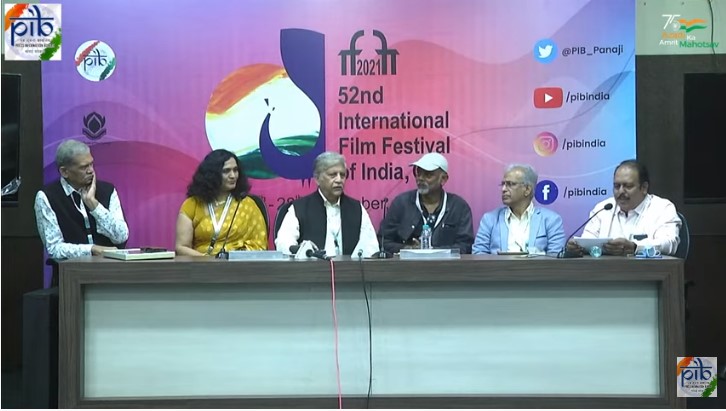 The acclaimed documentary filmmaker spoke about how the jury members used marking system to choose the best non-feature films. He spoke in detail about how every aspect of a film, ranging from content, storytelling, language and social issues and the film's impact, was taken into consideration while a film was chosen.
Speaking about the large number of non-feature films received in Marathi language, he appreciated the initiatives taken by the State Govt. in this area where it is mandatory for theatres to provide slots for Marathi films. "I think that is the reason many are producing short fictions, films in Marathi language. Likewise every state should bring in some initiatives."
He also suggested that there should be mandatory policy that non-fiction films are also shown in theatres so that a lot of people can get good viewership for their content. In order to increase the viewership of non-feature films, he informed that the same has been taken up with the Ministry to showcase documentaries on Doordarshan so that they get them a platform. "It is very difficult for non-fiction film makers since they have only a few venues to showcase their films."
He also expressed concern about non availability of slots for non-feature films on OTT platforms too. "We don't have a slot in DD or Netflix who usually prefer only big films like Planet Earth."
Speaking about the many number of films being received every year, he suggested that there must be a primary filter at state level where they are shortlisted, which can in turn be forwarded to the jury, for final selection.
Writer and one of the panel members of Non-Feature Films, Ms. Manisha Kulshreshtha informed that there were many woman film makers and many films on women-centric issues.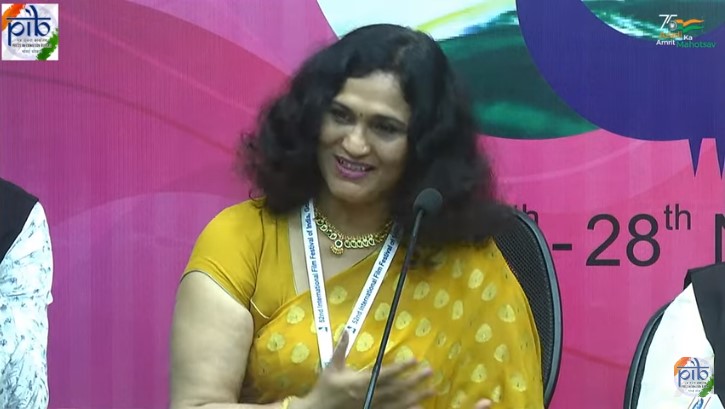 The Jury comprised the following members:
Shri Subbiah Nallamuthu, Chairperson
Shri Akashaditya Lama, Filmmaker
Shri Sibanu Borah, Documentary Filmmaker
Shri Suresh Sharma, Film producer
Shri Subrat Jyoti Neog, Film Critic
Ms. Manisha Kulshreshtha, Writer
Shri Atul Gangwar, Writer