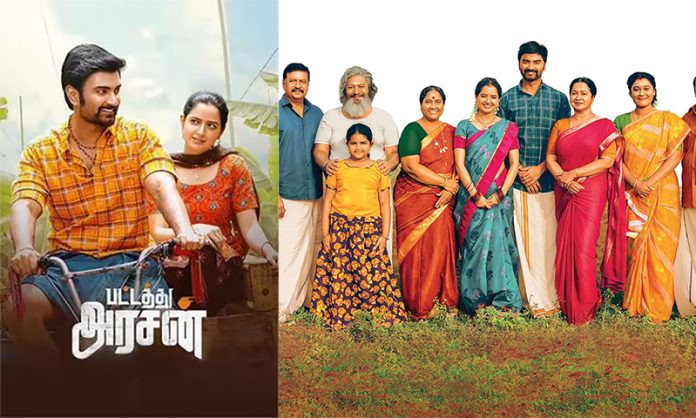 Lyca Productions A Subaskaran presents Filmmaker A Sarkunam directorial Atharvaa Murali starrer "Pattathu Arasan" Trailer harvests phenomenal appreciation
The recently released trailer of Atharvaa Murali starrer "Pattathu Arasan" has garnered tremendous response.
Lyca Productions, with its back-to-back blockbusters, has lined up a wide array of releases ahead for the forthcoming months. Atharvaa Murali starrer "Pattathu Arasan" is one among them. The film's trailer which was recently revealed has grabbed everyone's attention and has garnered tremendous response. The trailer, which encapsulates different emotions of family, sentiments, beautiful village backdrops, sports, and action together has assured that a 100% wholesome entertainer is on the way to amuse them all. Moreover, director Sarkunam has been synonymous with such beautiful family entertainers, and this trailer distinctly affirms that there is yet another treat for the universal crowds.
Atharvaa Murali's promising screen presence, Raj Kiran's overpowering avatar in two different looks, the brilliant casting, and the top-notch technical aspects have earned appreciation for the film's trailer.
The trailer officially confirms the worldwide theatrical release date of the film – November 25, 2022, as well. Atharvaa Murali's star status has been progressing gradually with his every film, and Pattathu Arasan is sure to upgrade his stature again.
Bankrolled by Lyca Productions A Subaskaran, Pattathu Arasan is directed by A Sarkunam. G.K.M. Tamilkumaran (Head of Lyca Productions) is supervising this project.
Actress Ashika Ranganath makes her female lead debut in Tamil cinema with this movie. The others in the star cast include Raj Kiran, Radhika Sarathkumar, RK Suresh, Raj Ayyappa, Jayaprakash, Singam Puli, Bala Saravanan, GM Kumar, Durai Sudhakar, Kannada actor Ravi Khale, Telugu Chathru, and many others.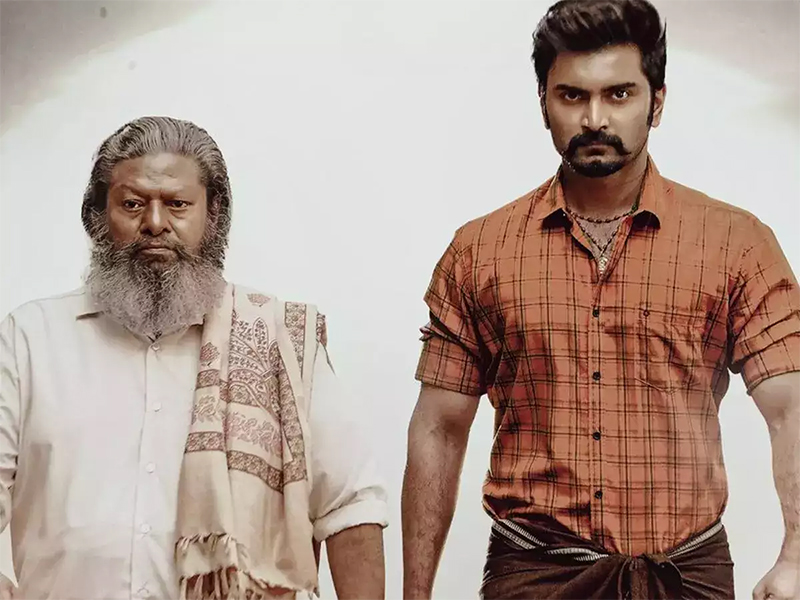 Ghibran is composing music. Loganathan Srinivas is handling cinematography. Raja Mohamed (Editing), Antony (Art Direction), Viveka-Mani Amuthavan-A. Sarkunam (Lyrics), Nataraj (Costumer), Sasi Kumar (Makeup), Kanal Kannan (Stunts), Bobby Antony-Serif (Choreography), M. Kaanthan (Production Manager), Murthy Mouli (Stills), Subbu Narayanan (Executive Producer) & Suresh Chandra-Rekha D'One (PRO) are the others in the technical team.