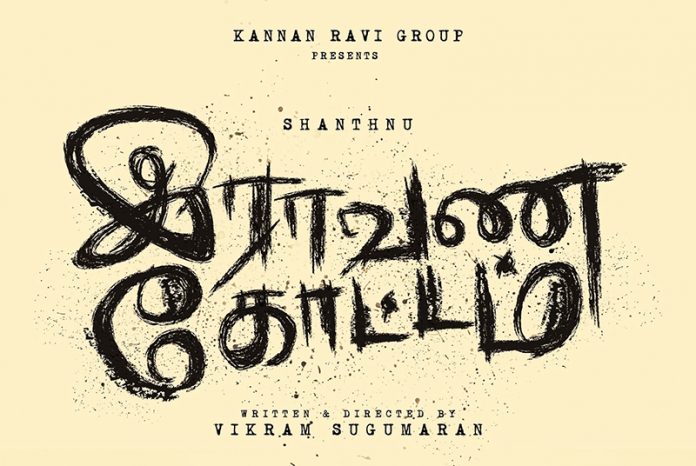 Lokesh Kanagaraj reveals the title look poster of Shanthnu Bhagyaraj's Raavana Kottam
Shanthnu who has been interacting with his fans on social media during the lockdown has been busy. He made a short film with his wife Kiki Vijay which won hearts. He also appeared in a single by Gautham Menon which had Megha Akash and Kalaiyarasan featuring in it. The actor recently revealed that he is part of Raavana Kottam and there will be an important announcement on the film today which will be made by Lokesh Kanagaraj. The director has released the title look of the film.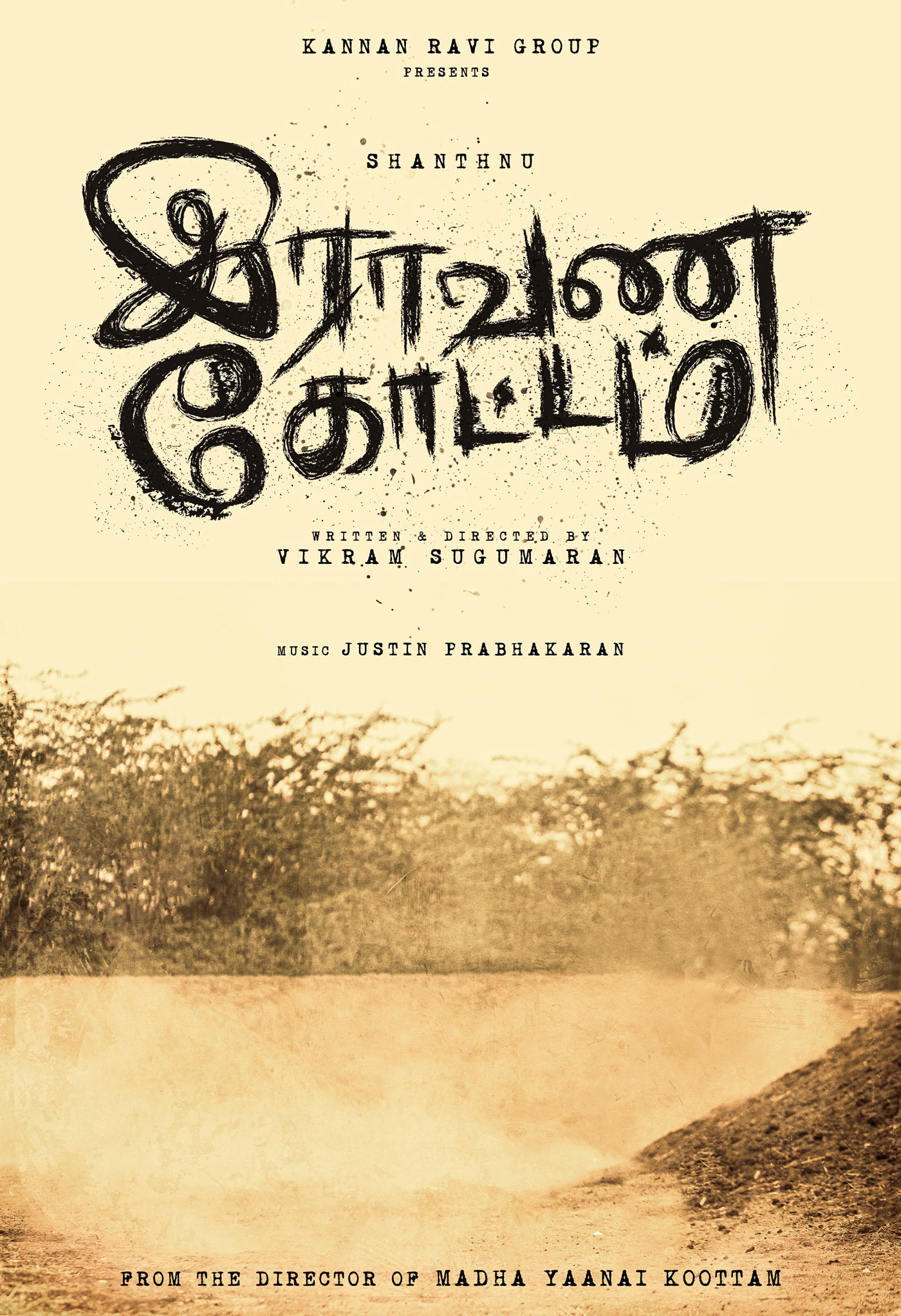 ALSO READ:
He took to his social media platform to release the title look of the film. He posted, 'Machii @imKBRshanthnu all d bestHugging face#RaavanaKottamTitleLook செம்மFireஇதுக்கு அப்பறோம் உனக்கு எல்லாமே நல்லதாவே நடக்கும்Hugging face @VikramSugumara3 brother வாழ்த்துக்கள்Smiling face with smiling eyes Congrats producer #KannanRavi sir @anandhiactress @justin_tunes @editorkishore @gopiprasannaa &whole team #இராவணகோட்டம் (sic). Shanthnu posted, 'Machi lots of love to you Yellow heartSmiling face with smiling eyesHugging face Thanks so so much Smiling face with heart-shaped eyesFire #RaavanaKottamTitlelook #இராவணகோட்டம் #KannanRaviGroup' The film is directed by Vikram Sugumaran. The film has Anandhi playing the female lead. Justin Prabhakaran is composing music for the film.
Machii @imKBRshanthnu
all d best?#RaavanaKottamTitleLook
செம்ம?இதுக்கு அப்பறோம் உனக்கு எல்லாமே நல்லதாவே நடக்கும்? @VikramSugumara3 brother வாழ்த்துக்கள்?
Congrats producer #KannanRavi sir @anandhiactress @justin_tunes @editorkishore @gopiprasannaa &whole team#இராவணகோட்டம் pic.twitter.com/wND9ENxzAA

— Lokesh Kanagaraj (@Dir_Lokesh) August 7, 2020
Talking about the film, Shanthnu Bhagyaraj said, "We as a team are thankful to our producer Kannan Ravi for being completely patient and supportive during these tough times. We are now keeping our fingers crossed for the situations to get normal and instantly resume our shooting. He also assured that he doesn't want any profit from this project and just a return of invested budget is more than enough so that he will continue producing many more good movies. Once again, I express my thanks to Kannan sir for banking his trust on me and director Vikram Sugumaran with a big investment and letting our process be comfortable even during these turbulent times."