'Kalale Kannane' song from 'Degala Babji' unveiled at the hands of Bandla Ganesh's daughter Drishti's hands
'Degala Babji' is Telugu cinema's first single-actor movie where you will see only one character at one place on a single location throughout. The other characters will be heard in the form of their voices. The film is a remake of the Tamil movie 'Oththa Seruppu Size 7'. Actor and producer of huge movies, Bandla Ganesh, is debuting as a male lead. Directed by newcomer Venkat Chandra, the film is presented by Rishi Agastya of Yash Rishi Films and produced by Swathi Chandra. The thriller has completed its shoot. Plans are now afoot to release the movie in theatres. The title poster of the movie was released at the hands of blockbuster director Harish Shankar, while the daring and dashing director Puri Jagannadh unveiled its trailer.
Today, a lyrical video titled 'Kalale Kannane' from the movie was launched at the hands of Drishti, who is the daughter of Bandla Ganesh. Here are the first few lines:
కలలే కన్నానే.. కలగా మిగిలేనే..
కథగా మారిందే..ఎదలోని వ్యధలే..
నను లోకువ చేసి దోబూచులాడిందే..
రారూ.. నీతో ఎవరూ.. చివరకు మిగిలే నీడే ..నీవు.
విధి రాతలే.. విలపించిన కడలల్లే..ఎగసి పడు…
The song, sung by Abhay Jodhpurkar, has received a huge response.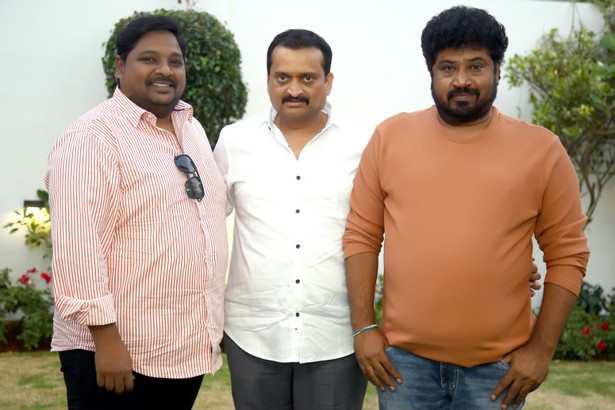 Speaking about the project, Bandla Ganesh said, "I thank Puri Jagannadh garu and Harish Shankar garu on this occasion. This is a remake of the Tamil movie 'Oththa Seruppu Size 7', which was headlined and directed by R Parthipen. It received the National Award. I have known director Venkat Chandra, who is a friend, for 20 years. I felt that any Telugu star hero would be great for the story. But, unexpectedly, the story was offered to me. My initial reaction was that I had forgotten acting. I felt that I am not a match for Parthipen's talent. I was not ready to act but I was convinced to. The subject is experimental and risky in nature. It was not an easy decision to shoulder the burden and I was nervous while doing the film. But I am surprised to see my own performance. I am stunned myself. As an actor, this is a lifetime project for me. I will always be proud of producing 'Gabbar Singh' with Pawan Kalyan garu. I will be proud of it even after my death. 'Degala Babji' is the only other project of which I am equally proud. The latest song has been a big hit. Lynus' music and RR are fabulous. The film is so amazing that the audience will not take their eyes off the screen. I will be respected for my acting talent. I have been waiting for an opportunity of this sort for three decades. This is a life-defining movie. I don't know whether I will act in the future. But 'Degala Babji' has made my life meaningful. The director is going to become a great director for making a remake in a fabulous way. He is fast-paced and has no confusion, much like how Puri Jagannadh is. He has got all the qualities of an amazing director. It takes a lot of guts to remake a National Award-winning movie. I am confident that the audience will love the movie. I hope your blessings and applause will continue to keep me going. I wanted my boss to inaugurate the project. But I didn't disturb him during the Covid times. I hope the blessings of the industry, every hero, all directors, and audiences are there with me. I hope our movie becomes a huge blockbuster when it releases soon."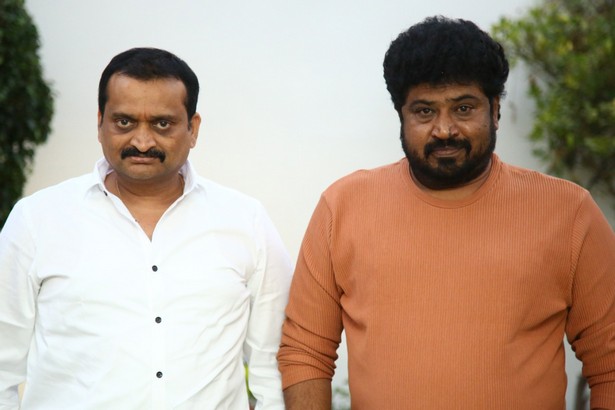 Director Venkat Chandra said, "I watched the Tamil original on OTT and opted to remake it. When I was wondering who will do the film with me, my 20-year-old friend Bandla Ganesh came to my mind. I personally know how emotional he is. That's why I chose him as the lead man. This film will tell the world the acting range of Bandla Ganesh. Lynus' music is amazing. The film will be released soon."
Music director Lynus Madiri said, "I thank the director and producers for choosing me for a project like this one. I hope the song will be loved by the audience. Bandla Ganesh garu's performance is amazing in the movie."
Director: Venkat Chandra
Producer: Swathi Chandra
Co Producer: Muppa Ankammarao
Music Director: Lynus Madiri
Cinematographer: Arun Devineni
Art Director: Gandhi Nadikudikar
Dialogue Writers: Vydehi, Maruduriraja
Editor: SB Uddhav
PRO: Naidu Surendra Kumar – Pahni Kanduuri (Beyond Media)