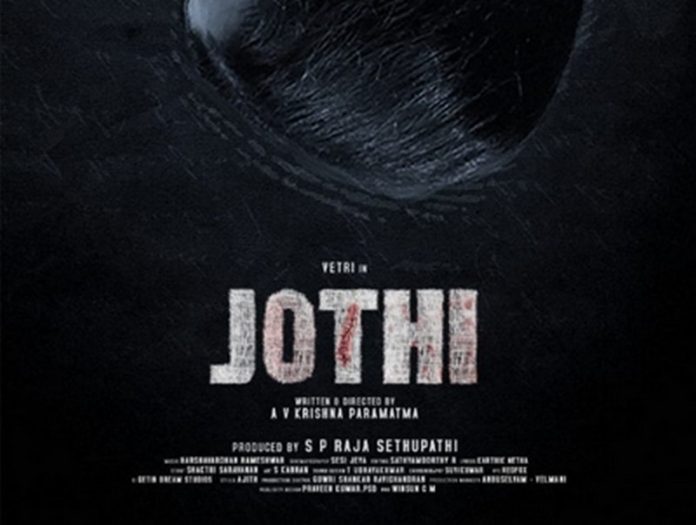 'Jothi' teaser crossed 1 million views
Actor Vetri's Upcoming film is 'Jothi'. The teaser of the film was recently released by Actors Yogi Babu, RJ Balaji, Rio Raj, Director Ajay Gyanamuthu, Producers Kalaipuli S Thanu, Suresh Kamatchi, and G. Tananjayan Actress Sakshi Agarwal on their social media pages. Within minutes of its release, this teaser was well received by fans. Following this, movie celebrities praised the 'Jothi' film crew and shared the teaser on their own social media pages. The 'Jothi' teaser has crossed 1 million views, and anticipation for the film is high.
Directed by debutant Director AV Krishna Paramatma, the film features 'Draupadi Mandela' movie heroine Sheela Rajkumar, 'Golishoda 2' movie heroine Kirisha Kuroop, Saravanan, Ilango Kumaravel of 'Ratchasan' fame, Mime Gopi and Sai Priyanka Ruth in lead roles. Harshavardhan Rameshwar composed the music and Satya Murthy edited the movie. Cinematography was handled by Sesi Jaya. The songs were written by Karthik Netta and sung by playback artists K J Jesudas, Balram, Karthik, and Aarti.
"Sathuranga Vettai" film editor SP Raja Sethupathi produced 'Jothi' on behalf
of SPR STUDIOS.