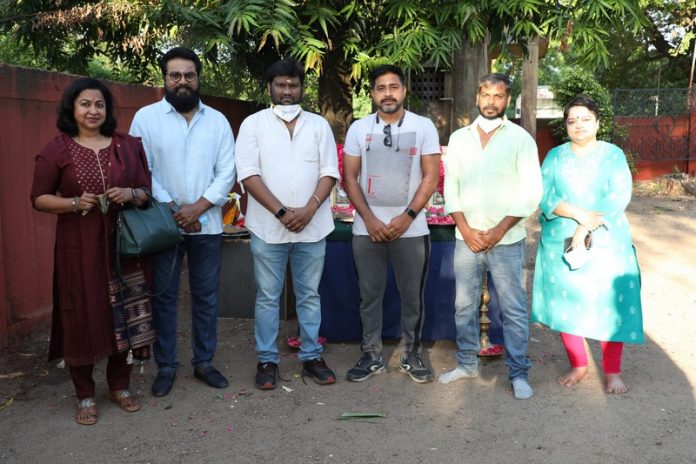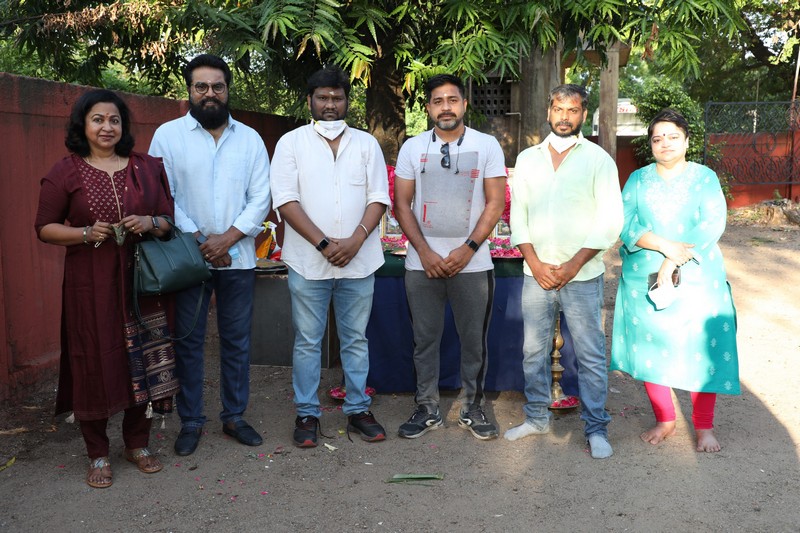 RAADHIKA SARATHKUMAR'S RADAAN MEDIAWORKS PRESENTS SARATHKUMAR STARRER THOONGA VANAM-KADARAM KONDAN FAME RAJESH M SELVA DIRECTORIAL OTT ORIGINALS "IRAI" (PREY)
Across the years, Smt. Raadhika Sarathkumar's Radaan Mediaworks has achieved an elite stature of proving unparalleled competence in various forms of the entertainment industry. From its exceptional endowment to family audiences in small screens to Telefilms and full-length movies, the production & media house has unceasingly claimed success for its content-driven showpieces. And now, it's time for this reputed banner to embark on a new journey in the world of OTT platform as its maiden production of a web series titled 'IRAI' (PREY) featuring Shri. Sarathkumar in the protagonist's role. The shooting commenced this morning (July 5, 2021) with a ritual ceremony attended by the cast and crew. Rajesh M Selva (Thoonga Vanam, Kadaram Kondan fame) is helming this crime-thriller crafted with a myriad of edge-of-seat moments, twists, and emotional values.
Smt. Raadhika Sarathkumar, Founder, Radaan Mediaworks, India Limited says, "We at Radaan, have always believed that family audiences are the superpowers that support and contribute towards the success of content made by our production house across various platforms. This has continuously urged us in catering to the tastes of different generations. Happily, we have always experienced their unconditional support and love. Significantly, our maiden production in the OTT platform "IRAI" (PREY) will have all elements that engross the family audiences. Despite 'CRIME-THRILLER' as its core genre, the show will encapsulate the essence of family, sentiments, and relationships. I am extremely happy that Shri. Sarathkumar is venturing into the world of OTT through our production house. Rajesh M Selva has proved his proficiency in making top-notch thrillers that garnered groovy responses among the universal crowds. We are confident that his Midas-touch will add more intensity to IRAI."
ALSO READ:
சரத்குமார் நடிப்பில் ராதிகா சரத்குமார் தயாரிக்கும் வெப் சீரீஸ் 'இரை'
Actress-Producer Raadhika Sarathkumar feels elated for yet another reason. "I have always believed that the film industry is my extended family. To witness the scenario of technicians and artists coming together on the shooting spot during this post-pandemic phase has infused me with high spirits and gleefulness."
The shooting has taken off this morning with more than 75 junior artists on the sets, who have gone through proper medical tests, precautions, and are following social bubble and hygiene factors.
Ghibran is composing music, Yuvaraj is handling cinematography, Art department is handled by Sasi, Silva Master is handling choreography and Shan Lokesh is the editor.