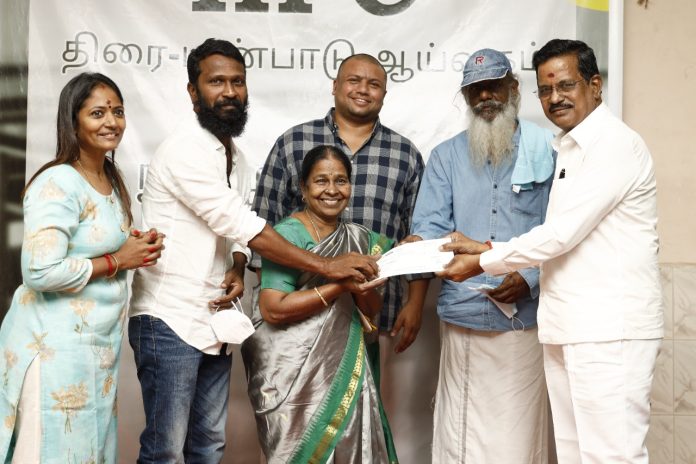 International Institute of Film and Culture sets up a Screen Culture Lab
"On behalf of the IIFC foundation, we have started a screen-culture laboratory for students who come from the oppressed, socially and economically backward community. Entrance exams will be conducted, and officials will visit their homes and verify if they are truly marginalized, oppressed and economically backward.
After the verification process is done, if the interested candidates are willing to show their struggle and culture, with the consent of their family, I have arranged facilities like education, food, hostel accommodation for the students and have created this institution to help the students become the best version of themselves in the media field.", says Director Vetrimaaran, Founder of IIFC.
During the inaugural function of the institute, Kalaippuli S Thanu was the first person to contribute a sum of ₹1 Crore and handed it to Director Vetrimaran's mother Meghala Chithravel, and announced that Vetrimaaran would select one among the students studying at the institute, and he/she will be given the opportunity to direct films under his banner V Creations.
They were accompanied by trustees Aarti Vetrimaaran, Vetri Duraisamy and Father Raja Nayakam (Former Professor, Loyola College) who designed the syllabus.