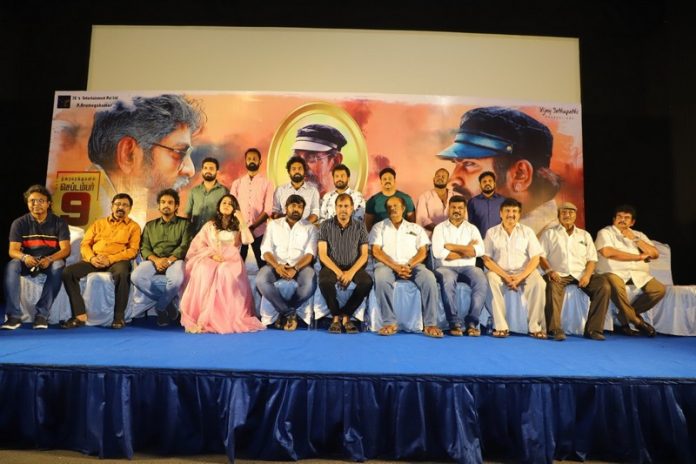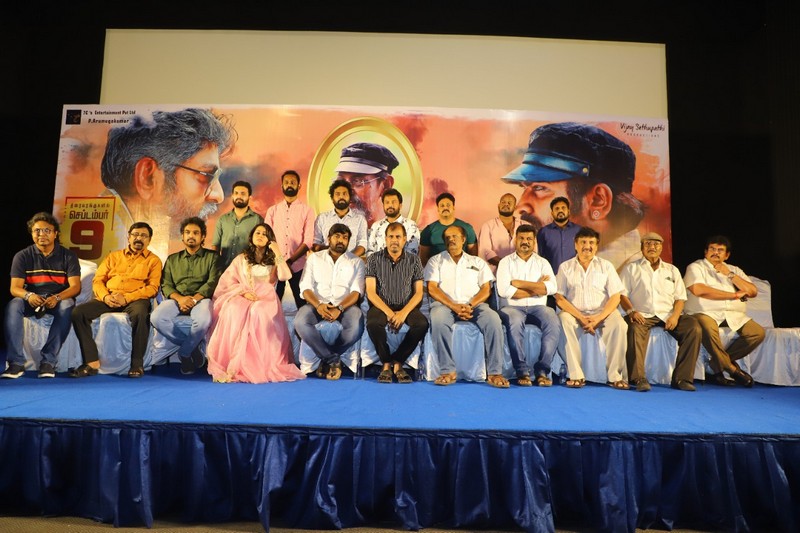 I wish I had spent more time with director S P Janananthan: Vijay Sethupathi
Actor and producer Vijay Sethupathi on Friday paid rich tributes to director S P Jananathan at a media briefing organised at the Prasad Lab to promote the late director's last film Laabam, which is to hit screens on September 9.
Participating in the event, Vijay Sethupathi, who plays the lead in Laabam, said director S P Jananathan's loss was indeed a huge one and that his close associate, Mr. Aalayamani,  turning emotional while delivering the welcome address was understandable.
"Nothing can console Mr Aalayamani, who has been with Director S P Jananathan from the start. I have known them from the time I was a junior artiste and knocked on their door for opportunities."
The actor said that he felt like a sinner for not having spent more time with the late director.  "I wish I had spent more time with director S P Jananathan. I didn't know that time was such a curse. Had I known, I would have spent more time with the late director," he said.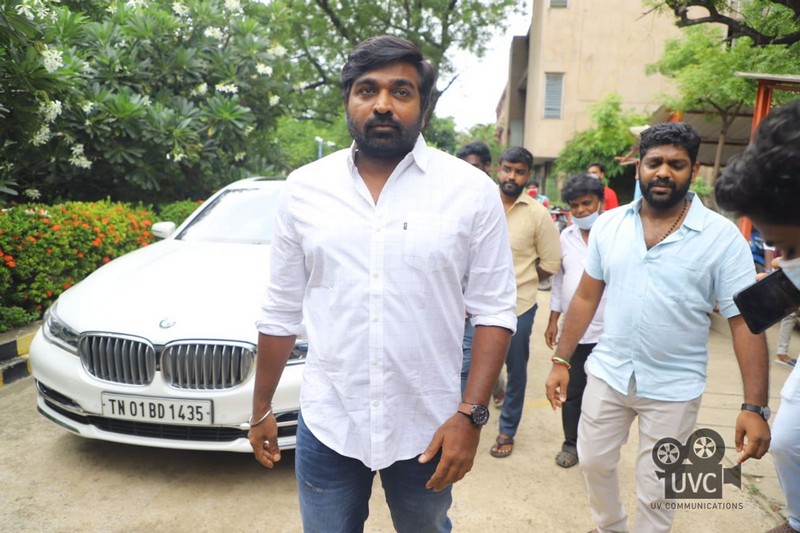 Describing the deep bond that they shared, Vijay Sethupathi said,  "Director S P Jananathan and I had great understanding and love for one another. It was something like a father-son relationship. You don't realise its significance when the person is there. If you have someone you cherish, please express your admiration and love for them."
The actor also made it clear that the complete credit for such a thought provoking film must go to the late director. "If this film has come out well, the credit for it must all go to the late S P Jananathan sir."
"I have known the producer of this film Aarumuga Kumar for over 12 years. I have produced four films but I don't keep track of their budgets or accounts. This is because I fear that I will lose the art I have in me, if I develop a penchant for business or finance. I have a school friend called Chandrashekar who takes care of my accounts. I haven't taken a salary for this film. I have got the good fortune of producing this film and I don't know which forefathers' noble deed of mine has fetched me this blessing," Vijay Sethupathi explained.
The actor went on to say that director S P Jananathan believed that cinema was not just entertainment and that it was a lot more than that.
"He used to say that it makes people think and change. We come across so many instances where people have said, "This scene changed me or this scene got me thinking." Art leads people to think and change. Therefore, he thought it was wrong to call cinema as just entertainment," Vijay Sethupathi recalled.
Choosing to explain what Laabam was all about as envisaged by the late director, Vijay Sethupathi chose to read out certain lines S P Jananathan had himself penned about the film…
"I think the British came to India, looking at only its cultivation and farming practices being carried out in our country's villages. If it were just gold or diamonds that they were after, they could have taken it and left. They were taking cotton and sugarcane being grown here for centuries together as there is a worldwide market for these goods.There are around 2000 sugarcane mills in India and all of them function with only sugarcane as the raw material.
"From the sugar they get from the sugarcane to the molasses that they make using sugar to the alcoholic varieties they make using molasses to the milk chocolate to the electricity that they generate to the paper they make from the chaff, all of them come from agriculture.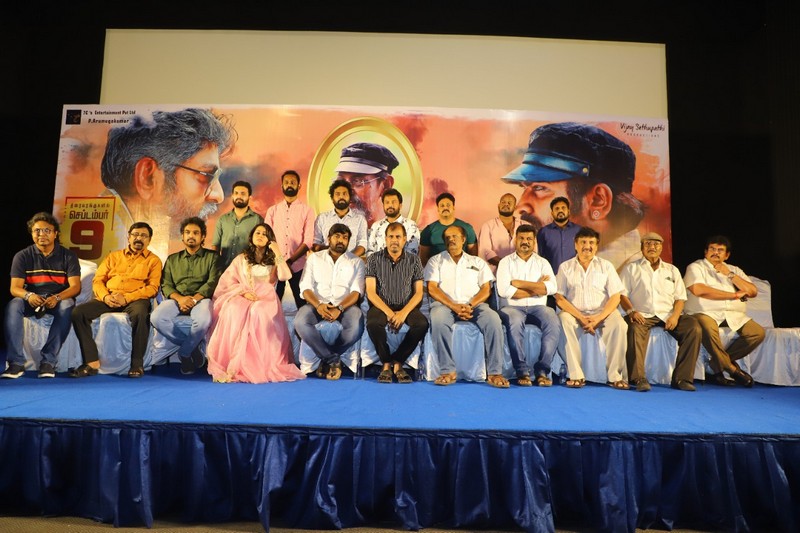 "There is nothing called waste with regard to agricultural produce. Therefore, there are several factories and industries running depending on the agricultural produce. Crores are being made. A  farmer, who goes in the evening and stands in a queue to buy a bottle of alcohol, does not know that the beer or the brandy that he is buying is made from what he produced and that others are making huge profits. It is about this irony that Laabam speaks," the actor read out.
The actor also thanked the Tamil Nadu government for having re-opened theatres. He said, "Lakhs of families comprise the film industry. I thank the government on behalf of all of them. I also wholeheartedly welcome all fans and film lovers back to the theatres."
Earlier, a minute of silence was observed as homage to the great director.
The producer of the film, Aarumuga Kumar said, "Vijay Sethupathi and I have jointly produced this film. When I looked at the song and the trailer of the film on the big screen today, I was reminded of what director S P Jananathan used to tell me when he was alive. He would often say, "When you watch this on the big screen, it will give you another feeling altogether." I realised today that what he had said then was absolutely true.
"SP Jananathan sir was a great lover of art. When we had problems like lockdown, he would insist in a firm voice that Laabam was a film for the simple and the downtrodden people and that we would have to give importance to releasing the film in theatres over OTT platforms. As per his wish, this film is to release in theatres."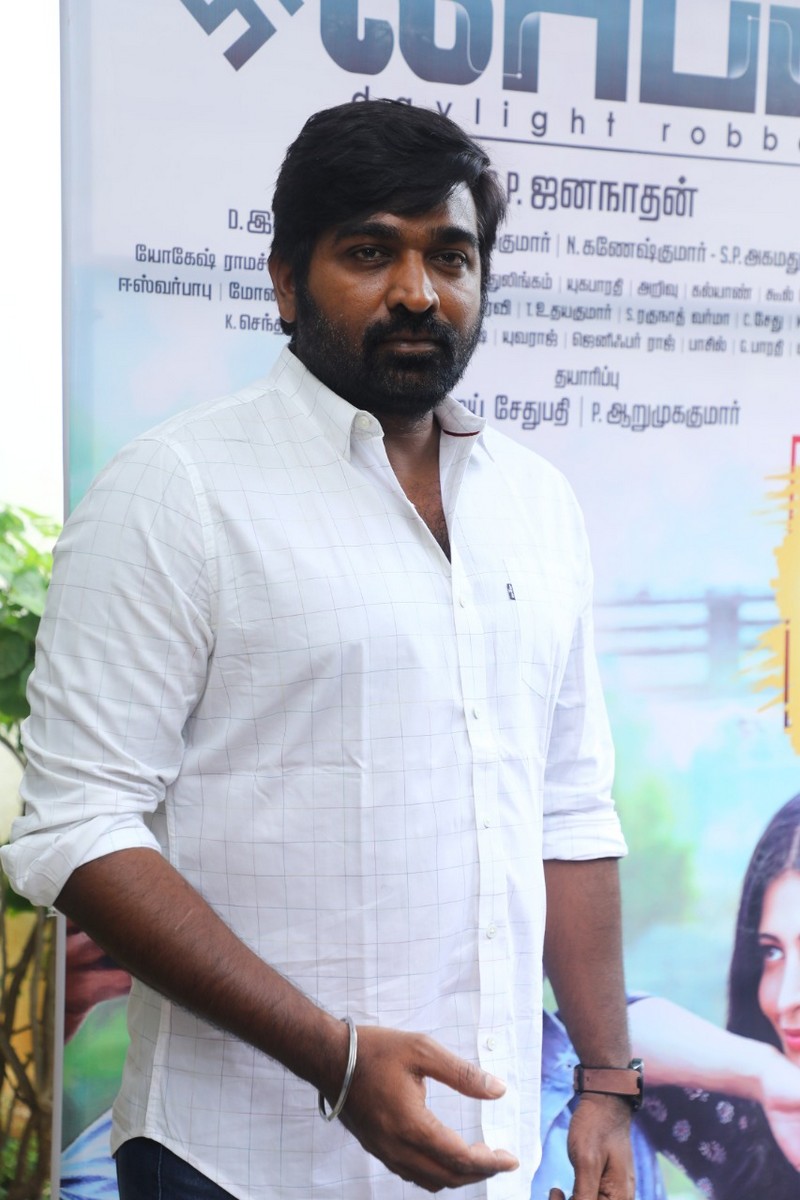 Speaking on the occasion, music director of the film, D Imman fondly recalled his association with the late director and the experience of composing music for the film.
He said, "The experience of working with director S P Jananathan is such a memorable one. Before becoming a known name in cinema, I had the opportunity to show my scratches to director R K Selvamani. He was very encouraging. And then, I scored music for my first film. After that, I had to struggle for my next opportunity. At that  time, I was residing in Purasaiwalkam. It was at this time that director S P Jananathan sir came to my house, acknowledging the fact that I was a music director. He was was first director after my debut as a music director to place faith in my musical skills and come home.
"I got an opportunity to work with him in Laabam after a long time. Working with him was a learning experience. We would talk world politics. Jananathan sir was like an encyclopedia. His attention to detail was so impressive.There is a song in this film called Seruvom…Seruvom… . For this song, I had used a Chinese instrument called an Erhu. Usually, the musical instruments shown on screen in a song will vary from what we actually use for the recording. However, Jananathan sir took great pains to learn about this instrument and its appearance and the political history at the time of its origin. He made sure that the instrument shown on screen was in fact an Erhu. Despite being knowledgable and well read, he would pay great attention to learn about stuff that he did not know.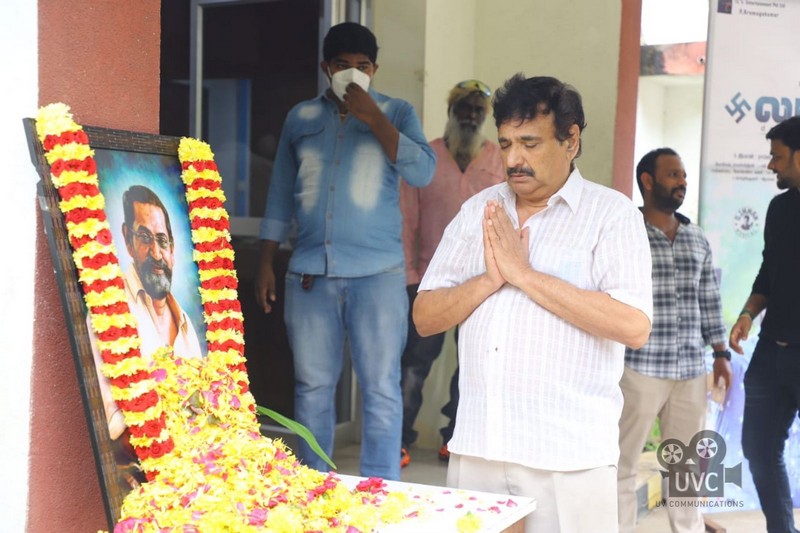 "Personally, it was a shattering experience when I had gone to see him at the hospital. That is because I had seen my mother in the same ICU, 12 years ago in the same situation. S P Jananathan sir was a wonderful human being and it is an irreparable loss to all of us that he has left us so early," the music director said.
Several other actors and dignitaries including FEFSI President R K Selvamani, director R V Udhayakumar participated in the event and paid homage to the late director.