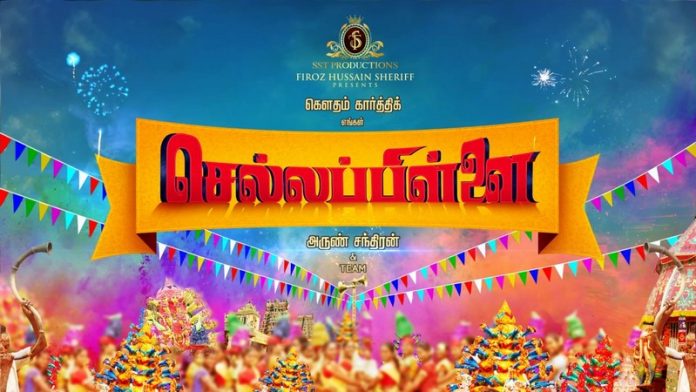 Gautham Karthik's Chellappillai
Celebrating 125 years of Netaji Subash Chandra Bose anniversary, the team of Gautham Karthik starrer Chellappillai has exhibited a beautiful gesture of honouring him through the motion teaser that was unveiled recently.
Director Arun Chandhiran says, "On the behalf of entire Chellappillai team, I would like to thank everyone for making the first look motion poster a grand success. Marking the 125th anniversary of Netaji Subash Chandra Bose, we wanted to pay our homage and henceforth, we decided to encapsulate this element into the motion teaser. Netaji Subash Chandra Bose is the Godfather of our Nation and I felt that the contemporary generation has to know about deeds of valour. I was deeply influenced by a famous dialogue of Veteran Sivaji Ganesan sir in the movie Devar Magan – "When Netaji invited youngsters to come and battle out for Independence, majority of them was Tamilians. In the motion teaser, we have incorporated the Memorial of Indian National Army that had the foundation stone laid by Netaji in 1942, which had Japanese, English, Singaporean language, and Tamil, which is a pride to everyone here. Such fascinating connections between Netaji and Tamilians made me bring in his values herein the movie, which is an out and out entertainer. We are currently finalizing the cast and crew and will be making an official announcement on it soon."
Written and directed by Arun Chandhiran, the film has a musical score by Theeson and is produced by Firoz Hussain Sheriff of SST Productions.
ALSO READ:
கௌதம் கார்த்திக்கின் "செல்லப்பிள்ளை" படக்குழு வெளியிட்ட நேதாஜி மோஷன் டீஸர்!