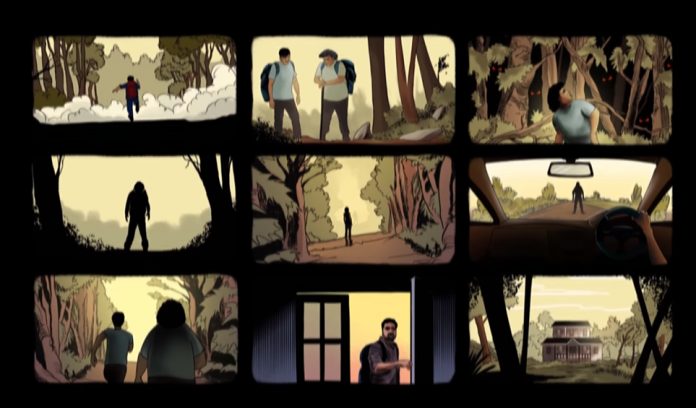 First single track "What a Life-U" from "TRIP" released
The Action-Adventure Comedy-Thriller "Trip" has been finding a warm reception amongst the crowd from the time shooting started. With the teaser and visual promos adding more mileage to the expectation meters, the first single 'What a Life-U' is here to escalate the anticipations. The peppy music by Siddhu Kumar (Sivappu Manjal Pachai fame), the lyrics that blend fun and hardships of the lead characters in the film written by Mohan Rajan fill and the attention seizing vocalism of Gaana Bala adorns the song with enjoyable factors. Being a key player in the music and digital industry, DIVO has always been at its best in presenting albums with a high caliber that becomes instant hits. This single track yet again beautifies their stature as another feather in their cap now.
Dennis Manjunath has written and directed 'Trip', which is bankrolled by producer A. Viswanathan and E. Praveen Kumar for Sai Film Studios. The film's ensemble star-cast comprising famous actors Yogi Babu, Karunakaran, Sunainaa, Motta Rajendran, Praveen Kumar, VJ Siddhu, VJ Rakesh, Kalloori Vinoth, Rajesh Siva, Athulya Chandra, Lakshmi Priya, Nancy Jennifer, Sathya, Mak Mani, Sathish and Arun has already captivated the audiences making it one among the most expected films in the watch list.
The entire team of "Trip" is extremely happy as the satellite and digital rights of the film have been clasped by Sun Network.
ALSO READ: