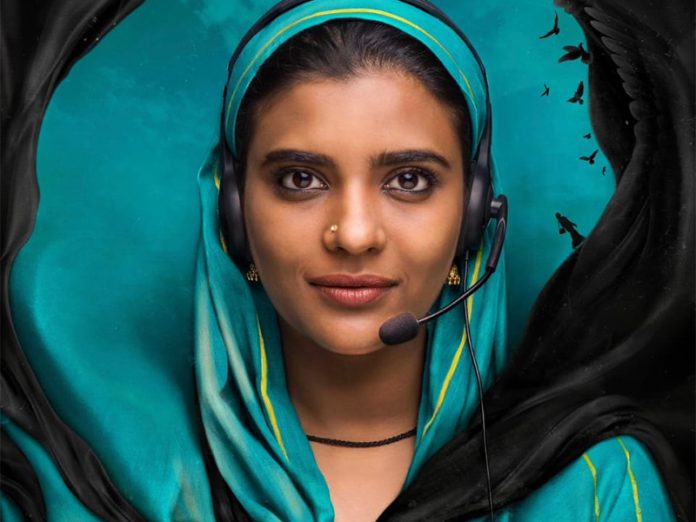 Dream Warrior's Next Production 'Farhana' with Aishwarya Rajesh: A Nelson Venkatesan Directorial
Dream Warrior Pictures is one of the major players in Tamil film industry which selects and produces memorable stories for the silver screen. Films including 'Theeran Adhigaram Ondru', 'Aruvi', 'Khaidi' were some of the gems they had produced. On these lines the Company has announced their next film.
Aishwarya Rajesh is playing the lead role in Nelson Venkatesan's directorial, who has directed unique storylines like 'Oru Naal Koothu' and 'Monster'. Aishwarya Rajesh, who chooses films with emphasis on strong storylines, has played a character that has not been played by her before. Actors including Director Selvaraghavan, Jithan Ramesh, Kitty, Anumol, Aishwarya Dutta have played important roles in this film.
The film is titled 'Farhana'. Gokul Benoy, who made a mark with his visuals in films like Pannaiyarum Padminiyum, Monster and Ratchasi is the cinematographer for the movie while Justin Prabhakaran is at the musical front. National award winner Sabu Joseph is the editor.
Popular poet and writer Manushyaputhran has penned the dialogues for the movie. Writers Sankar Dass and Ranjith Ravindran has collaborated with director Nelson for the screenplay. Sivashankar is incharge of the art department.
The shooting of the movie is complete and the final phase of the post production works are in full swing. The first song of 'Farhana' will be released on October 7. The team is confident that this song will definitely appeal to everyone. The film will hit the screens soon.