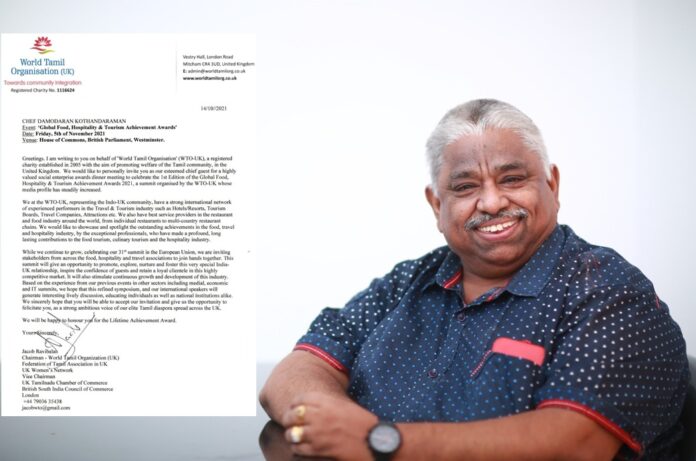 Chef Damu to receive International Honour
In a huge international recognition, popular Chef Kothandaraman Damodaran popularly known as chef Damu will be conferred with the Lifetime Achievement Award at the Global Food, Hospitality and Tourism Achievements Award-2021 to be held in London on 5th November.
The award is instituted by the World Tamil Organisation (WTO-UK) and the ceremony will be held at the house of commons in the British Parliament. This will be the first of its kind award to be presented to a veteran in the catering industry.
Damu said he is very proud to receive the award. "i see this as a recognition of all my hard work over the years, to be the first recipient of the award in the category is truly an icing on the cake," he said. He further said that this award will also encourage young and upcoming chefs.
"I hope that this serves as a motivation to others that with hard work you can scale any heights," he added.
Damu is a noted celebrity chef in india with over 40 years' experience in the catering industry. He has served as teaching faculty and principal for more than two decades. He has received over 100 awards as of now and also holds 3 Guinness Records. At present he serves as the President of South Indian Chef Association and is also a member of the World Association of Cooks Society.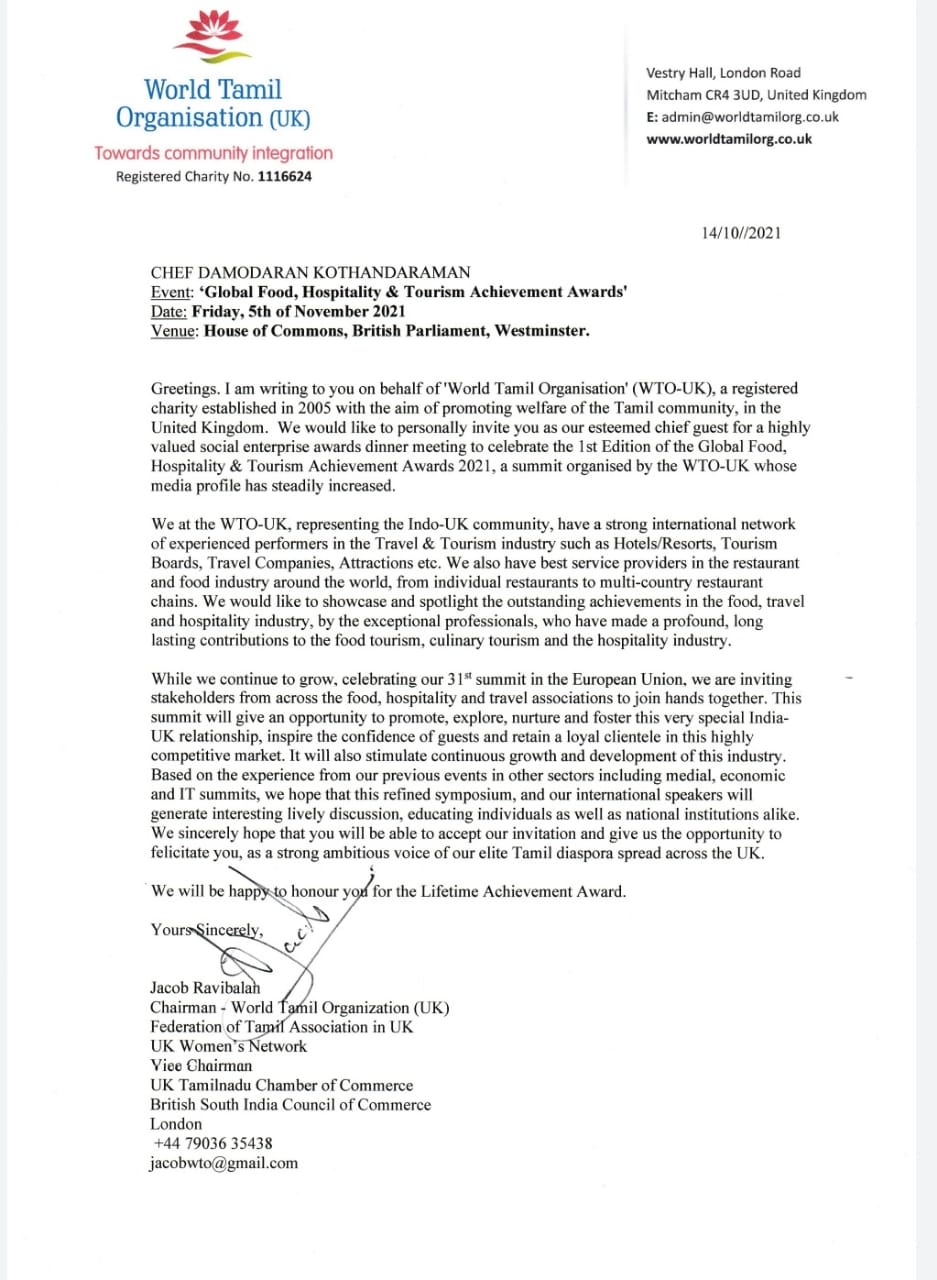 The Chef is also very popular in social media with over 500,000 people following him on instagram. He has written 26 books for housewives and culinary books for Hotel Management students.
Damu is credited for introducing the new menu varieties in Tamil Nadu nutritious noon meal scheme which feeds over 1 crore and 60 lakh children every day. For this, he trained 1.5 lakh lady cooks. This scheme has been a huge success in Tamil nadu.