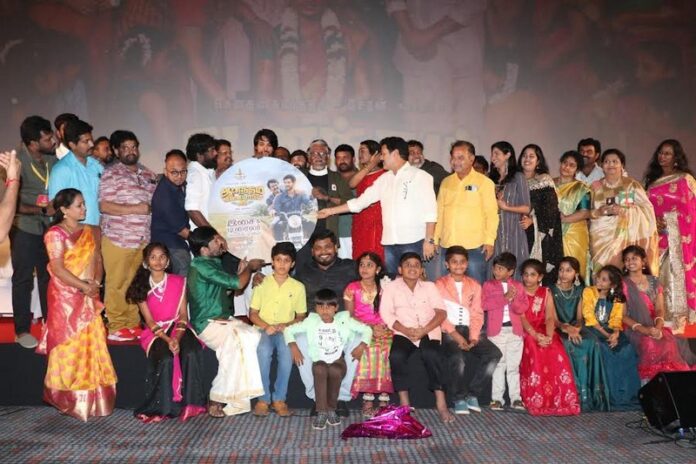 Bharathiraja showers praises on Nanda Periyasamy as an excellent scriptwriter
Gautham Karthik-Cheran starrer Anantham Vilaiyaadum Veedu audio launched by Veteran Filmmaker Bharathiraja. The audio launch of Gautham Karthik-Cheran starrer Anantham Vilaiyaadum Veedu produced by P. Ranganathan of Sri Vaari Films and directed by Nanda Periyasamy was more like a family gathering as it witnessed myriad celebrities from the movie crew and the film industry. Here are the highlights of this event as the cast, crew and special celebrities share their thoughts and words about the film.
Music Director Siddhu Kumar said, "Anantham Vilaiyaadum Veedu songs have come out really well. I thank director Nanda Periyasamy sir for giving me an opportunity to be a part of this film. I have to accept the fact that I and director Nandha sir had tortured Snekan sir a lot to get the lyrics. He has delivered a lovely bunch of lyrical lines for this album. One particular song crooned by GV Prakash sir and Shivaangi has come out well, which is going to be a tailor-made treat for Madurai. The film has come out really well, and I am sure that AVV is going to be a beautiful family entertainer for the family audiences to enjoy and celebrate in the theaters."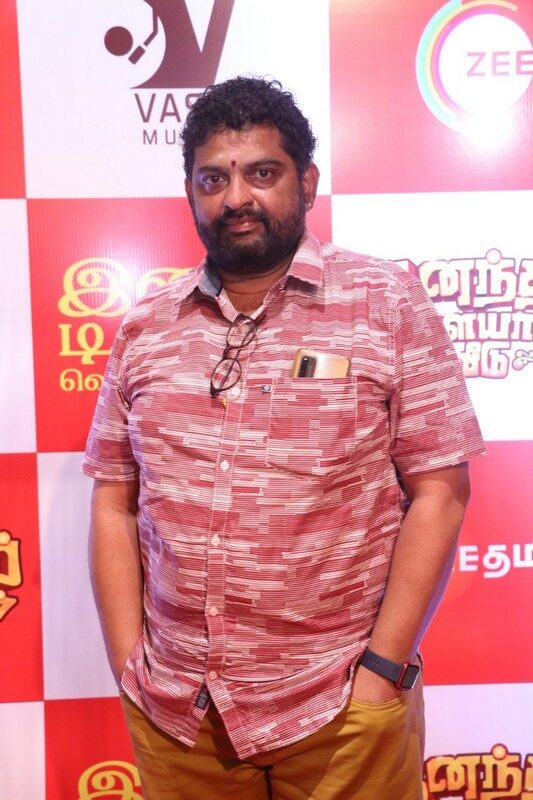 Cinematographer Borra Balabharani said, "I express my greatest reverence and thanksgiving to Bharathiraja sir for making his presence here. I thank the public relations team for making such a grand arrangement for this occasion. It was a great journey with Anandham Vilayadum Veedu. It's an emotional movie that will entertain the audience. I am glad that Nanda Periyasamy is going great in places, which was evident with his story for the Hindi movie Rashmi Rocket that has won him appreciation. Both of us will be working together on many more movies. Siddhu has given a beautiful album. I thank the entire team for their cooperation. The film will be a decent experience for the audiences."
Actor Soundarajan said, "This is not a movie, but is going to be a special experience for the audience as they will feel like visiting their family. I thank the producer for taking this movie smoothly amidst so many odd challenges. The entire team had to go through lots of hurdles. If not for the hard work and sincere efforts of Nanda Periyasamy sir, this film would have not achieved the output that we see in the trailer now. This good entertainer will stay in the hearts of audiences."
Actor Vignesh said, "AVV is more personal to me. In my personal life, I never had a single joyful moment to spend with my father. I don't have siblings. But Nanda Periyasamy sir gave me an opportunity to have more brothers and relatives in this movie. This film will be a movie more on the lines of films made by Bharathiraja sir, KS Ravikumar sir. It is going to be an emotional and entertaining feast for the audiences."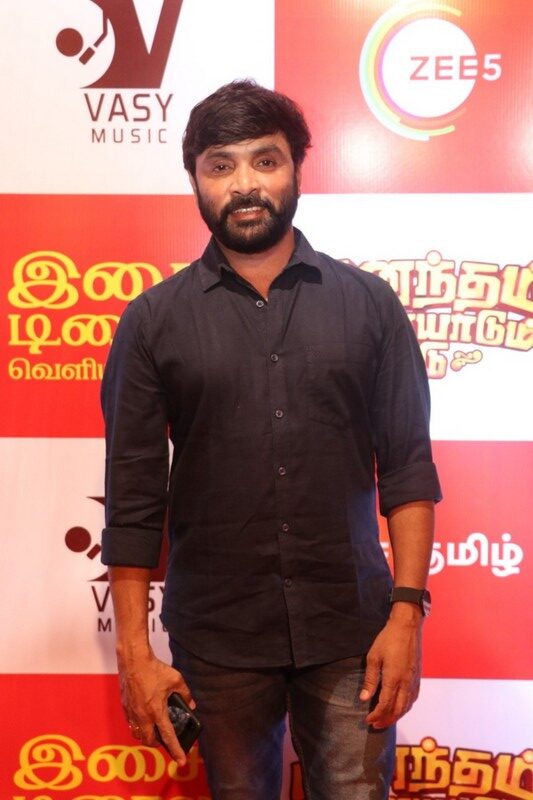 Lyricist Snekan said, "I am glad that I got an opportunity to write lyrics for all the songs in this album. Director Nanda Periyasamy is a talented filmmaker, and I strongly felt that he is going to achieve a bigger stature after watching his debut movie 'Oru Kalloriyin Kadhai'. I am so happy that it's going to be a beautiful movie for the audience. Every character in this movie will be retained in the hearts and minds of audiences even after walking out from the theaters."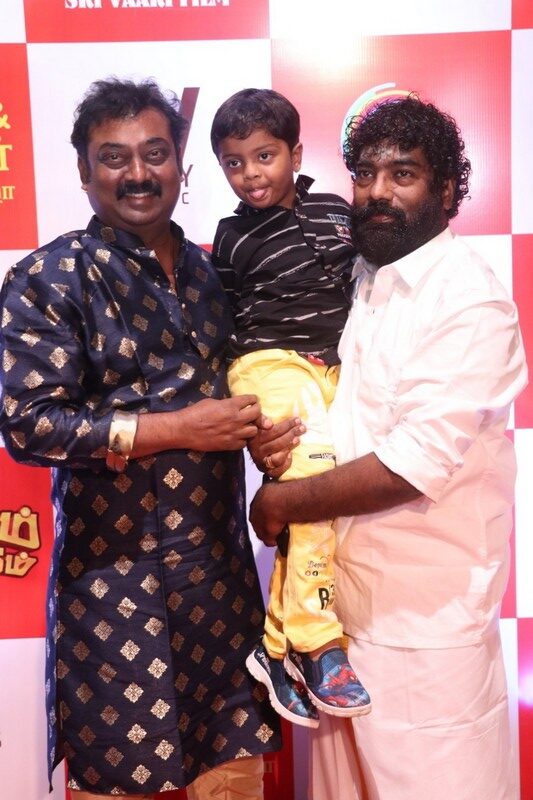 Actor Saravanan said, "When Nanda Periyasamy narrated the script, my eyes got moistened after 10 minutes. I stopped him from continuing the narration although he wanted to complete the first half. While listening to the script, I could relate it with my personal life as I was born in a family with 5 brothers. Even while watching the film, I just forgot that it's me acting, as the director had me perform uniquely. I and Cheran sir were portrayed like enemies in a TV show, but to be honest, we are like brothers. There was a particular time, when I feel sick, he went to Temple, and prayed for me. Working in this film is a God-given gift to me."
Playback singer Shivaangi said, "It was so much enchanting to be singing a song that has GV Prakash sir on the other end. I thank Siddhu brother for giving me an opportunity to be a part of this film. Thanks to Snekan sir for writing wonderful lyrics." Shivaangi crooned a couple of lines for the special invitees.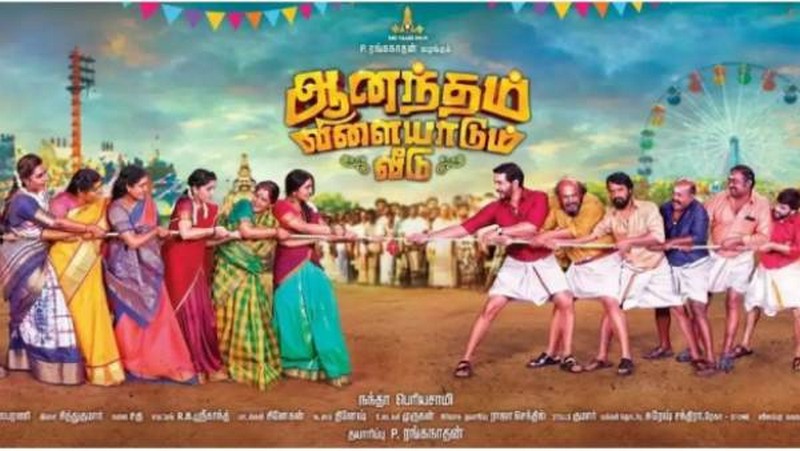 Producer G Dhananjayan said, "This event has become grander than I envisaged. I am in awe of producer Ranganathan for keeping the audiences very much engrossed with the film from the moment, the shooting started. It's really great to see that he managed to retain the impact till the release despite so many intervals owing to pandemic situations. At the same time, he has successfully completed the business in a profitable situation. I am proud of Nanda Periyasamy sir for achieving great acclaim for his story for the Hindi movie Rashmi Rocket. Rajashekar's daughter Shivathmika has done a great job in this movie. Gautham Karthik looks so handsome, and his screen presence is mind-blowing. He is going to rule the hearts of family audiences with this movie."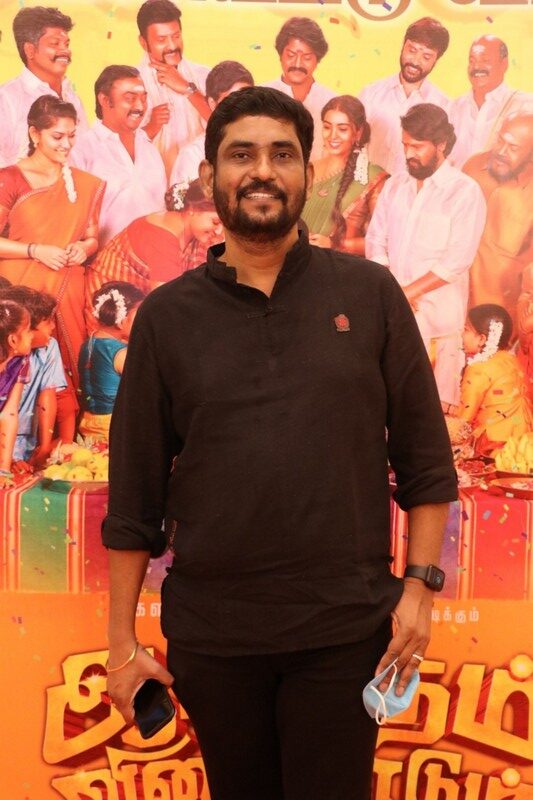 Producer Suresh Kamatchi said, "The movies that have emphasized the beautiful family relationships have never failed in the Tamil movie industry. Be it Vikraman sir, KS Ravikumar sir, Lingusamy sir, Bharathiraja sir, and others, their movies based on family values have always struck gold in the box office and won the hearts of audiences. I am sure that Anantham Vilaiyaadum Veedu is going to join this league. This is a very special project as almost everyone in the team is more like a family to me. I wish them all the success."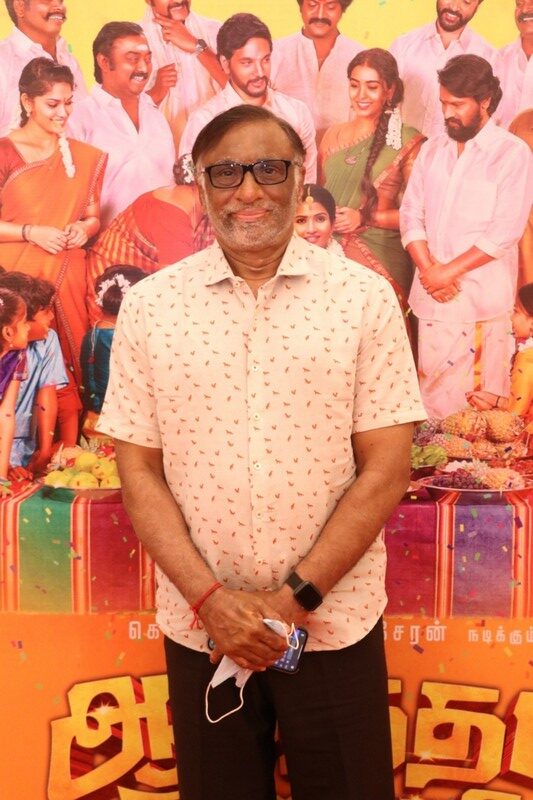 Producer TG Thyagarajan, Satya Jyothi Films said, "Family entertainers have always succeeded. I have always believed that such movies should achieve success. I am so glad that the movie has come out very well. I wish the entire team to achieve good success."
Producer P.L. Thenappan said, "I am so elated to see Gautham Karthik and my close friend Cheran acting together in this movie. I am happy to see that there are many family entertainers being made in Tamil cinema. I wish a great success of Anandham Vilayadum Veedu."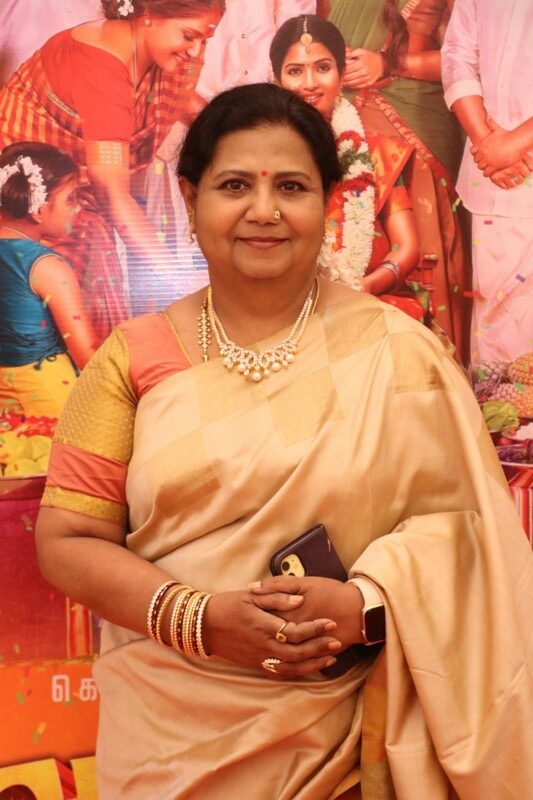 Kutty Padmini said, "I am working with Nanda Periyasamy for a movie next year. Gautham Karthik looks very much mature in this movie. I am happy with my friend Jeevitha's daughter Shivathmika acting in this movie. She has done a great job. This film will enchant many hearts. I wish the entire team, a great success."
B. Sakthivelan, Sakthi Film Factory said, "These days, movies are becoming alien to the Tamil culture. We are strongly in need of family entertainers, who always manage to occupy more footfalls in the theaters. I am proud to have distributed Kadaikutty Singam, which was houseful in 102 theaters of Tamil Nadu even after 7th week. I am confident that Anantham Vilaiyaadum Veedu will be one such movie. When audiences start celebrating a movie, it is sure to become an organic and original blockbuster."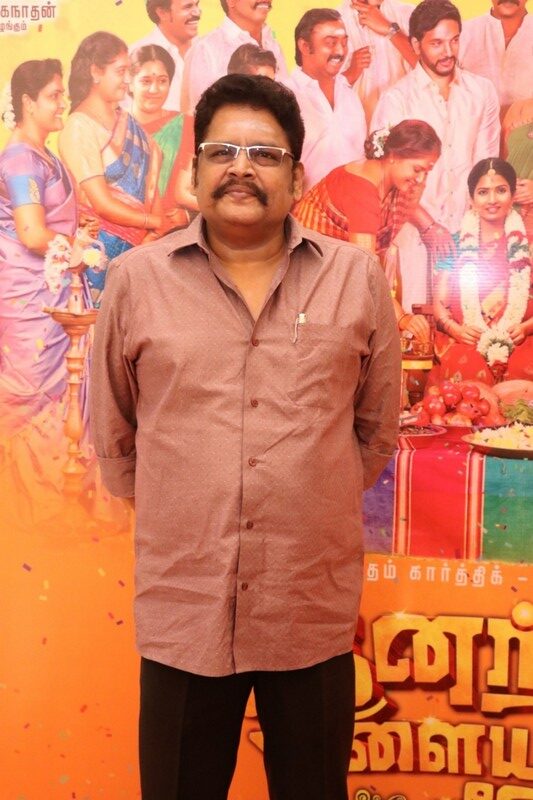 Director KS Ravikumar said, "I am here mainly because of Cheran as he personally invited me to this event. I am always proud that my student is scaling great heights. I have to talk about the parents of this hero and heroine in this movie. Gautham Karthik's father Karthik played the lead role in my movie Pistah and Shivathmika's father Dr. Rajashekar played the lead role in my Telugu remake of 'Villain'. I wish Producer P. Ranganathan sir for a great profitable success of this film. I am so happy about the songs composed by Siddhu. I wish all the actors and technicians great success with AVV. I am proud to see Bharathiraja sir being a part of moments shared with three generations of actors – Muthuraman sir, Karthik, and now Gautham Karthik."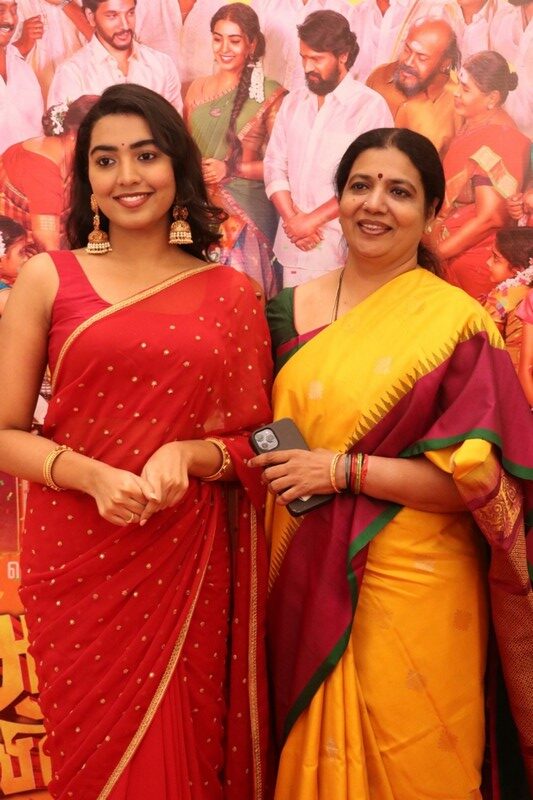 Actress Jeevitha said, "Audiences have always showered their blessings and support to me and my husband Rajashekar. I request you all to do the same for my daughter Shivathmika. She has chosen this career out of passion. I never visited the shooting spot of this film, but my daughter used to tell me that she felt at home from the beginning till the end of this shoot. I am praying God that the entire cast and crew must achieve great success and continue to get more offers."
Actress Shivathmika said, "I am someone, who will start missing my family if I am 2 or 3 days away from my home, but the entire crew of Anantham Vilaiyaadum Veedu made me feel at home. I thank producer Ranganathan sir for choosing me to be a part of this film. I thank Nandha sir for such a role. Gautham Karthik sir has been a great support. I take this opportunity to thank Suresh Chandra sir for being a huge support. I am always fond of dancing, and I am glad that Sidhu has given me an opportunity to get my dreams fulfilled. It was a great experience to work with great personalities like director Cheran sir."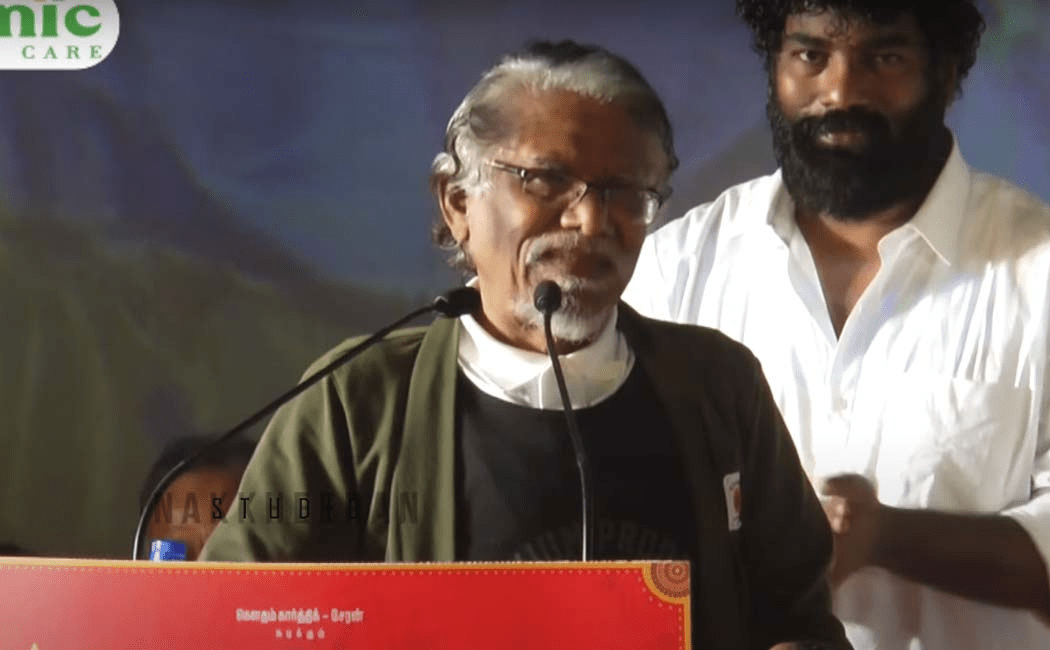 Director Bharathiraja said, "My adorable Tamizh people! I am extending my heartiest congratulations to the whole cast and crew of this film. In recent times, the titles of Tamil movies are beyond our perceptions, but to see a movie with an authentic title like Anantham Vilaiyaadum Veedu deserves a special appreciation. Nanda Periyasamy is an excellent scriptwriter. To see a project filled with excellent actors and technicians working together endow me with complete satisfaction and happiness. When I was working with Karthik, I never imagined that I would witness a son like Gautham Karthik born to him. I am elated to have shared this stage with him. I was the one, who introduced Rajashekar as a villain, and I am happy to see that I am here to share the occasion with the next generation. Ranganathan is a great producer. I am exhilarated to see a great family entertainer like Anandham Vilayadum Veedu. Our eyes are sure to get moistened while watching this film as it celebrates family values and relationships."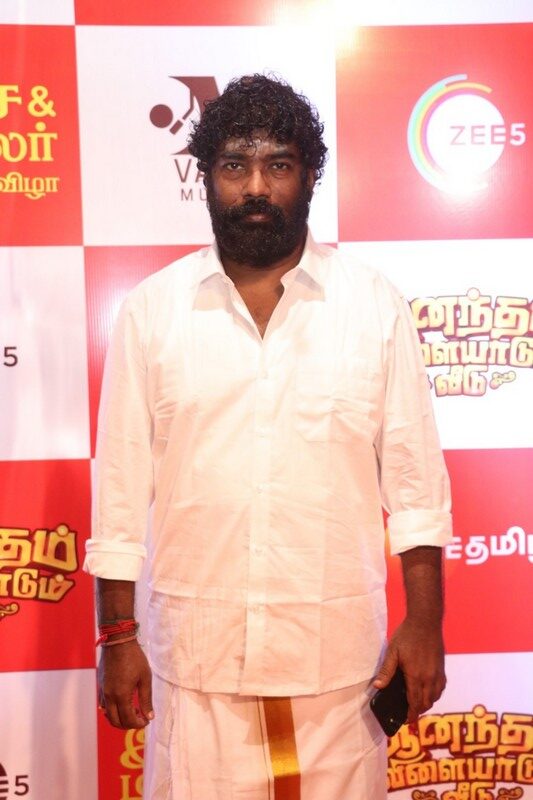 Director Nanda Periyasamy said, "When we were all set to kick-start the shooting, producer Ranganathan sir told me that even a loss of Rs. 5000 would mean a lot to him. I told him that I am actually from a middle-class background, and I know the value of money. Apparently, I was so happy that the artistes and technicians in this movie were fair enough in understanding the situation and exerting their best efforts in letting the project get accomplished without any hurdles."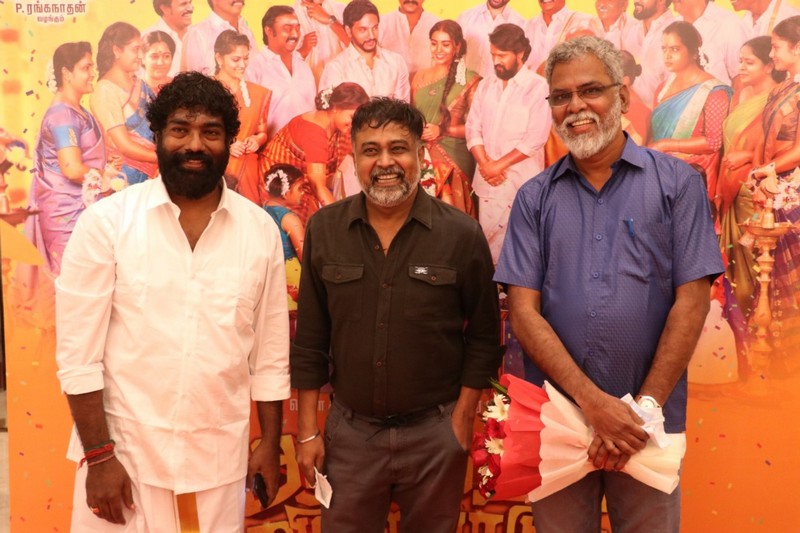 Actor Gautham Karthik said, "I thank my stunt masters for taking care of my safety measures to a greater extent. I also thank my dance masters for making me perform romantically. I thank the costume designer team as well for a lovely colorful package. I need to mention the Kuttys, who embellished the moments on the shooting. I thank all my aunts and uncles in the shooting spot. I wish Shivathmika great career success. I have a lot of combination episodes with Cheran sir. It was more like a Guru-Shishyan moment. I learned a lot from him, and I am looking forward to working with him in many more projects. He would always instruct me to choose good scripts, and I will definitely continue to do it. Siddhu Kumar has done a beautiful job. Snekan sir has written fabulous lyrics and I am glad to have shared the screen space with him. The entire process of shooting for Anantham Vilaiyaadum Veedu was challenging as there were so many lockdowns. But now to see the final output and the movie marching towards the release, it's a great joy. Saravanan sir is a great pillar to this movie. I thank Nanda Periyasamy sir for making me a part of this great project, and producer P Ranganathan sir for making this grand project gets grander."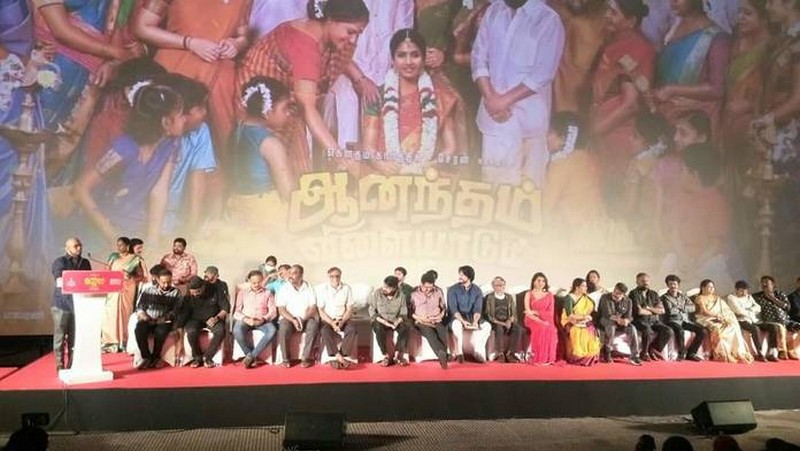 Written and directed by Nanda Periyasamy, Anantham Vilaiyaadum Veedu is produced by P. Ranganathan of Sri Vaari Films. Sidhu Kumar is composing music, Borra Balabharani is handling cinematography, and Snekan has written the lyrics. Gautham Karthik and Shivathmika are playing the lead roles in this movie alongside Cheran. The others in the star-cast are Saravanan, Joe Malloori, Vignesh, Mounika, Daniel Balaji, Soundarajan, Singampuli, Snegan, Mottai Rajendiran, "Nakkalite" Chella, Muneesraj, "Super Good" Subramani, Venba, Soozan, Priyanka, Janaki, "Paruthiveeran" Sujatha, "Nakkalite" Dhanam, Madhumitha, and many others.