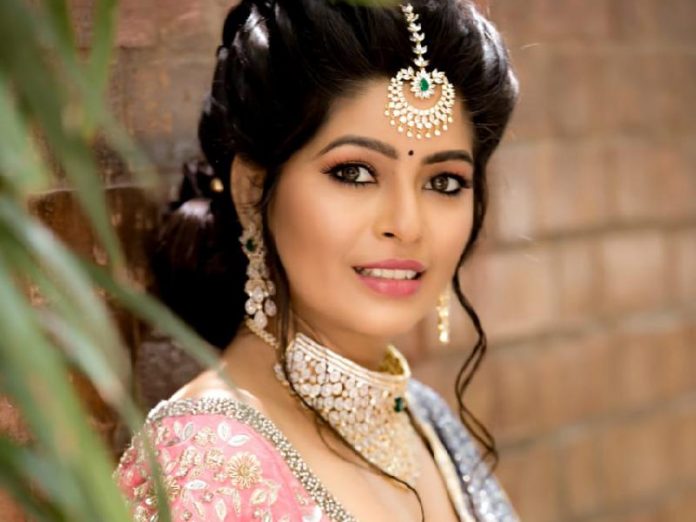 Bavithra – The Royal Wedding by fashion photographer  Rahul Dev
Its festive times and the season of weddings. But today the world is not what it was before. Bavithra did not miss a chance to not miss out on the festivities despite the lockdown when she was roped in by Shiv from Promakeup bridal studio and academy for showcasing some of the trend for this festive season. Bavithra is the winner of Ms. South India 2017 and now is the lead for the popular TV soap, Nila. She has been making waves in the TV world with her elevation from a VJ on sun TV to her own spot of spotlight in Nila. She wants to wait it out for the right opportunity to leap onto the silver screen.
Swathi Purushothaman, the founder of Studio 149 has ensured that despite her being in the UK, she delivers wedding fashion to Chennai brides and brides across the globe. For the photoshoot, she opted to dress the effervescent Bavithra, first in grey and pink tonal combo, a touch of royal elegance with pink highlights on the eyes and went extravagant for her second look, with gold and red. The royal wedding shoot was executed to perfection despite a small crew, a hectic schedule and very hot day by fashion photographer, Rahul Dev.
Bavithra looks like a princess waiting and surely the journey has just started for this beauty queen.