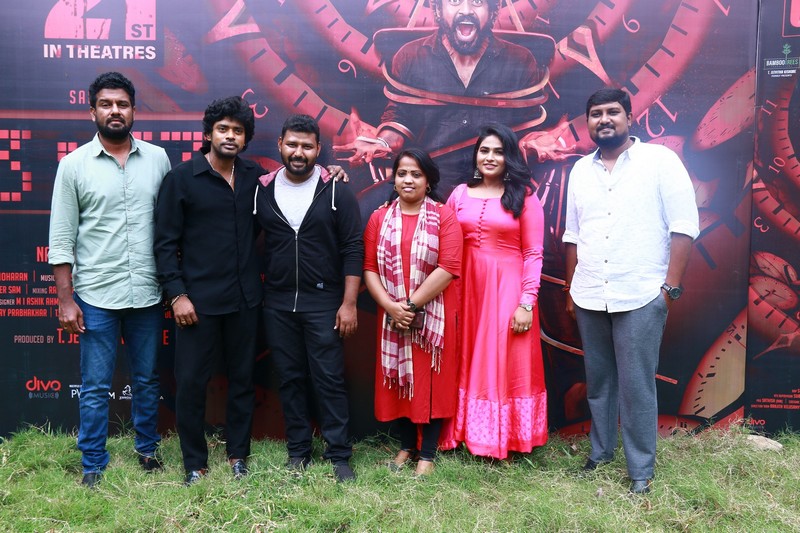 Bamboo Trees Productions a Supernatural Thriller 3:33
Choreographer-turned-actor Sandy who shot to fame for his outstanding dance moves in various Chartbuster tracks makes onscreen debut in the lead role with 3:33, a supernatural thriller with Gautham Vasudev Menon in another important character. With the movie hitting screens worldwide on October 21, 2021, the cast and crew of this film was present to interact with press and media pertaining to the experience of working in this movie.
Producer T.Jeevitha Kishore rendered the welcome speech saying, "I am curiously looking out for the reaction of audiences in the theaters. Sandy master has done a fabulous job. I think this is the first time he has made a serious appearance in the movie. I personally thank Gautham Vasudev Menon sir for accepting the offer to be a part of this movie. We were initially nervous having him on the sets. He was such a nice person. I thank the entire crew of this film. The movie is hitting screens on October 21 in the theaters."
Cinematographer Satish Manoharan said, "When director Nambikkai Chandru narrated the script, I could feel that it has lots of challenges and scope for the cinematography. I am glad to work with Sandy, and he has done a colossal work."
Music Director Harshavardhan Rameshwar said, "This is my next movie after Kannum Kannum Kollaiyadithal. When director Nambikkai Chandru narrated the script, it was really a different experience. This is a challenging project to me as it doesn't have any songs and I had to prove myself with BGM. Sandy master has done a remarkable job and his acting going to be enjoyed by the audience. I am glad that Nambikkai Chandru got a big aid from his elder sister Jeevitha Kishore as producer."
Actress Shruthi Selvam said, "My acting career started with albums and short films. I thank Sandy master for giving me complete freedom on the sets. Director Nambikkai Chandru sir is a talented artiste himself as he performed and enacted every scene while narrating me the script. Just now camera man Satish said that this is his debut movie, but it looks like a work from experienced DOP. I thank my producer Jeevitha Kishore of Bamboo Trees of Productions. She has been the pillar of this movie."
Actor Sandy said, "Soon after the Bigg Boss show, I came across many scripts that were commercial genres. But I wanted to do something serious and thats when Nambikkai Chandru narrated me the script. The process itself was different as he enacted every shot. He has extracted more work from me. Initially, I was not confident whether I would be able to do this character efficiently. It was Nambikkai Chandru who gave me confidence and made me perform well. I thank producer Jeevitha Kishore madam. She is very passionate about movies. She has undergone various challenges in releasing this movie. Shruthi has exerted an unbelievably huge performance in this movie. We have rare combinations in the movie, but her acting is extraordinary. Music director Harshavardhan Rameshwar is an extraordinary talent. His Re-recording work is brilliant. I request my media and press friends to promote the movie and make it a success."
Director Nambikkai Chandru said, "Like any other filmmaker, I too went through lots of perplexing moments during the Lockdown. I was initially reluctant if Sandy master would accept my offer. However, after listening to the script, he gave me complete confidence. Cameraman Satish enthralled me with every shot. Editor Deepak D Dwaraknath has done a phenomenal work. Its a very challenging task to edit the movie as the whole movie is limited to little characters and locations. Gautham Vasudev Menon plays a paranomal investigator in this movie. I was nervous working with him. Every time, he looks into the monitor, I would ask him if he is satisfied with my work and he would smilingly tell that you are the director and you should tell that. The movie is based on the true incidents, and it happened in my real life, as I would get sleep paralysis exactly at 3.33.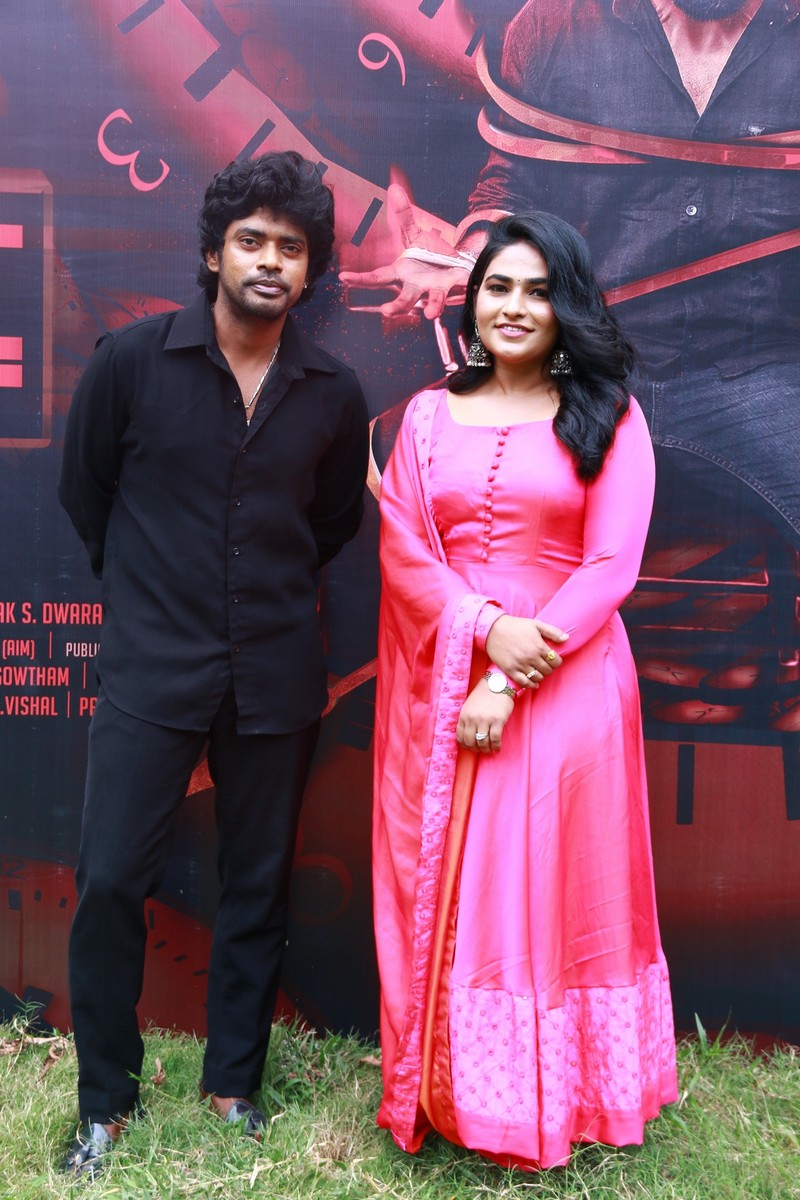 3:33 is written and directed by Nambikkai Chandru and is produced by Jeevitha Kishore for Bamboo Trees Productions. The film has musical score by Harshavardhan Rameshwar and cinematography handled by Sathish Manoharan,. editing by Deepak S Dwaraknath. Arun is the VFX Supervisor, Stunner Sam is the stunt choreographer.