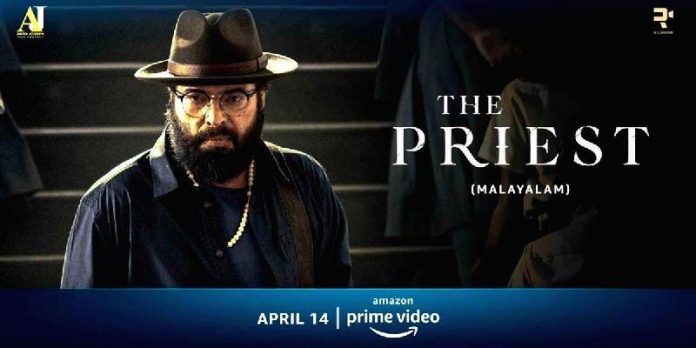 Amazon Prime Video wishes its viewers season's greetings, with these 5 phenomenal movies from the South
The festive season is here and people are celebrating New Year in different locations all around the country. With holiday hovering around this week and a strict curfew due to the pandemic, we are left sitting at home and binge-watching content. So, if you're looking for something to watch, here are 5 recently released movies that we have specially handpicked for you so that you could sit and enjoy with your loved ones as a season's greeting from Amazon Prime Video.
Joji
After making his debut on OTT platform with C U Soon, Fahadh Faasil is back again with Joji. This movie is a Malayalam crime drama film directed by Dileesh Pothan that also stars Baburaj, Shammi Thilakan and Basil Joseph. The film is inspired from William Shakespeare's Macbeth. This movie will leave you right at the very edge of your seat because of its intense drama, great cinematography and spine- chilling suspense. Released on April 09, 2021, you can catch the film exclusively on Amazon Prime Video.
Trailer Link : https://www.youtube.com/watch?v=9yULZ8y1J-s
Jathi Ratnalu
If you are looking to have happy tears then look no further, Jathi Ratnalu is a Telugu drama comedy film which will tick off every box when it comes to humor and screenplay. Written and directed by Anudeep K.V., the film stars Naveen Polishetty, Priyadarshini, Rahul Ramkrishna and Faria Abdullah. This messy fun ride movie captures the story of three happy-go-lucky men who live their life to the fullest and have moved to a city for a better life but end up going behind bars for a crime they haven't committed. This movie will definitely be a laughter riot which you will thoroughly enjoy with your friends and family.
Trailer Link : https://www.youtube.com/watch?v=HXckl7c6cL4
Yuvarathnaa
This Kannada action-drama film is directed by Santhosh Ananddram starring Puneeth Rajkumar, Prakash Raj, Sayyeshaa and Sonu Gowda. The movie showcases a story of a reputed college, R K University which is on verge of closing due to the privatization of education system and politics. It's a fascinating watch that sees the college principal aka Prakash Raj, along with one of his loyal students, aka Puneeth Rajkumar's character Arjun find themselves as pawns in dirty political maze only to come up on top.
Trailer Link : https://www.youtube.com/watch?v=a1L1EviALUg
The Priest
The Priest is a Malayalam language supernatural horror mystery film which is sure to send you chills down the spine. Directed by Jofin T. Chacko, the movie that stars Mammootty, Manju Warrier and Nikhila Vimal, has received much praise and positive reviews from the film fraternity and critics for its storyline, on point acting and unimaginable thriller suspense. The story is about a Priest who is known for his problem-solving skills but every case that he takes up is like a Pandora's box that brings forth an unresolved mystery.
Trailer Link : https://www.youtube.com/watch?v=ieHuz94ieRI
Anbirkiniyal
Anirkiniyal is a Tamil thriller film which is a must watch. Starring Keerthi Pandian, C Arunpandian and Praveen Raja, this film will take you right inside a freezer compartment in a mall inside which a female is stuck. A gripping watch right from the start to the end, the film sees the lady use her wit and live-saving define mechanism to save herself from dying.
Trailer Link : https://www.youtube.com/watch?v=TL9zqQTr5g8