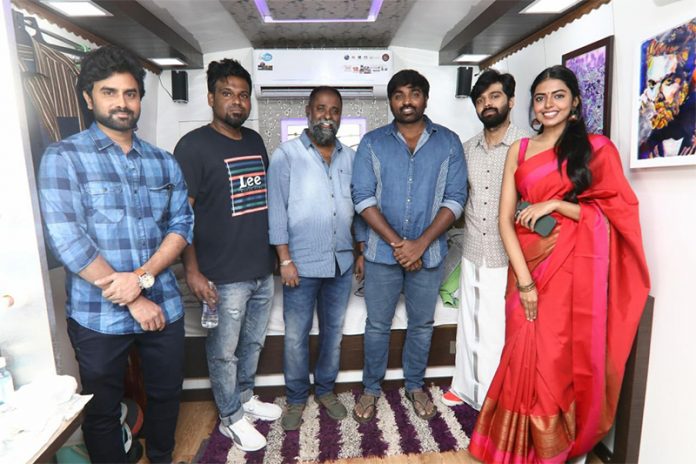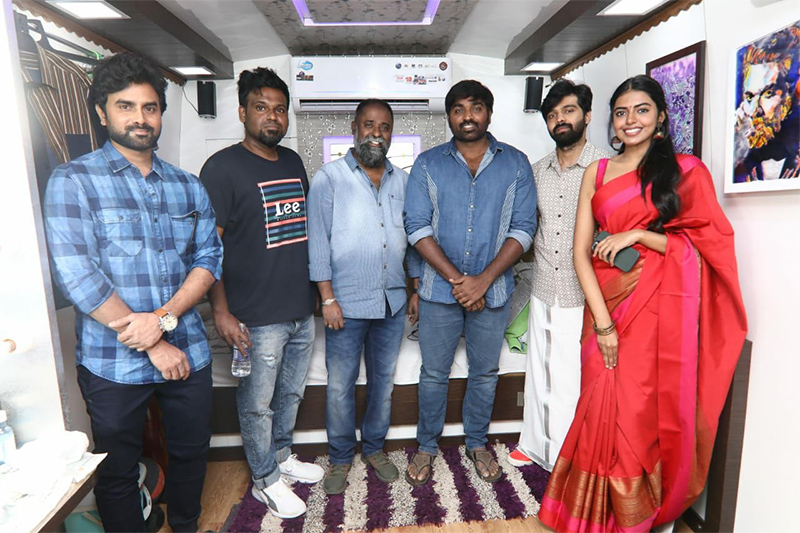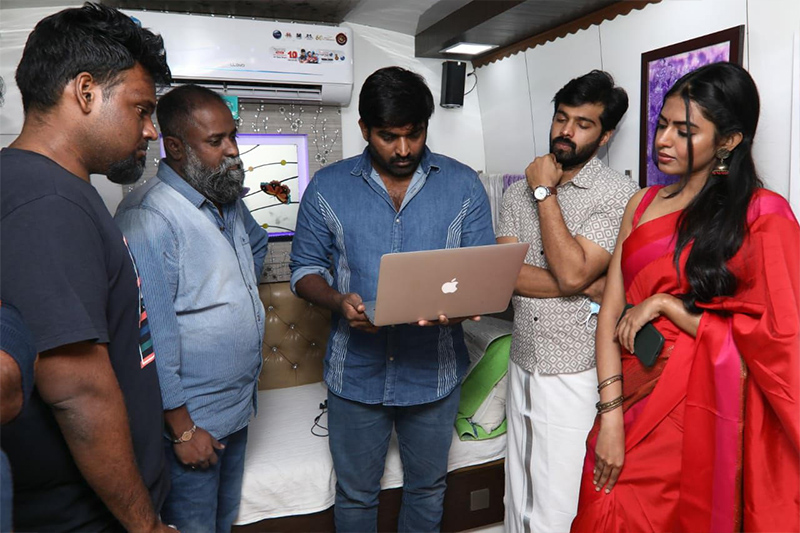 Actor Vijay Sethupathi unveiled the teaser of Cinematographer KV Guhan's bilingual film 'WWW' (Who…Where…Why) featuring Adhith Arun and Shivani Rajashekar in lead roles.
Cinematographer-Director KV Guhan says, "It's a great honour to have our Makkal Selvan Vijay Sethupathi launching the teaser of our film 'WWW'. He was impressed with the teaser and was curiously asking about the film. He congratulated Dr. Rajashekar-Jeevitha's daughter Shivani for her debut and conveyed his best wishes for a successful career. He had known Adhith for a very long time and appreciated his persistence to pursue his passion for acting. He appreciated his hard work and is keen to watch his performance in a full-length movie. It was an amazing experience to see Vijay Sethupathi being a humble and down-to-earth person."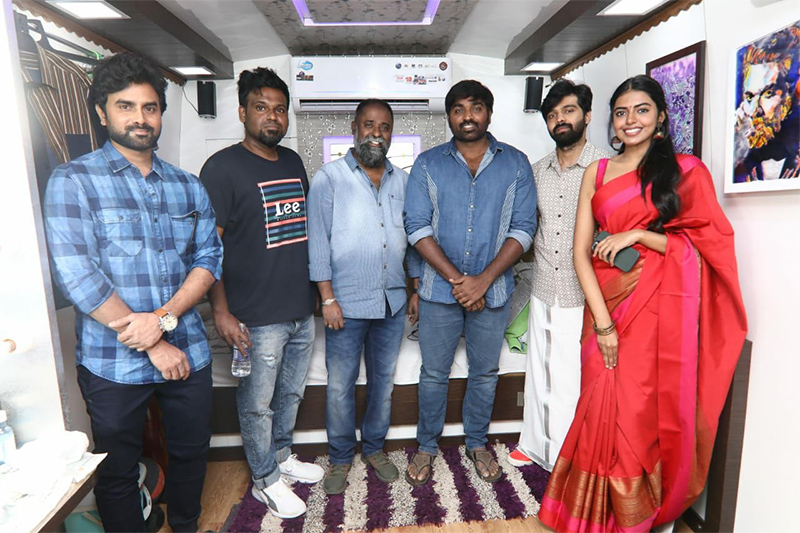 Simultaneously made in Tamil and Telugu, the film is produced by Dr. Ravi Prasad Raju Datla of Ramantra Creations and is co-produced by Vijay Dharan Datla. KV Guhan has written, directed, and handled the cinematography for this edge-seated thriller. Simon K King (Music), Thammiraju (Editing), K.N Vijay Kumar (Dialogues), Prem Rakshit (Choreography), Madhan Karky, Ku. Karthik (lyrics) are the major technicians in the film.
ALSO READ:
ஒளிப்பதிவாளர் – இயக்குநர் KV குகனின் WWW ( Who, Where,Why) பன்மொழி படத்தின் டீஸரை வெளியிட்டார் மக்கள் செல்வன் விஜய் சேதுபதி!