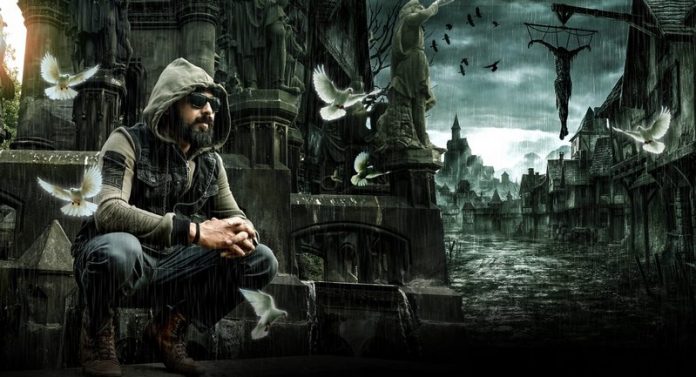 Actor Tej returns to Tamil with Rewind
Actor Tej who has made his debut in Tamil industry is "Kadhalukku Maranamillai" produced by KT Kunjumon. Also he acted in "konjam veyil konjam mazhai" and "Gaandham" movies.
Tej is a multifaced person who is an actor cum director.
Currently he produced and acted in a multi language film is called "Rewind". The film is all set to release on April 16 in Tamil and kannada.
Besides, Tej will be directing a film for the whole of India with a budget of around Rs 40 crore. The huge budgeted movie titled "God" yet to go floors after "Rewind" releases..
Commenting on this, Tej said, he was part of "KadhalukkuMaranamillai" "konjam veyil konjammazhai" and Gaantham . During these four years, I have produced a bilingual film titled 'Rewind in Tamil and Kannada'. The film is set to release on April 16 in Karnataka.
We are considering a release date for the film in Tamil.
It was this title that was announced as the title for the Kannada remake of the "Maanaadu" film starring Simbhu.
But the same title I had already registered in kannada, got the censor certificate also. Director venkat prabhu and producer suresh kamatchi came to know my side of title issue and immediately they reacted. They changed their kannada title. Thanks to them.
Rewind, A journalist fights a corporate mafia with the help of technology. It has evolved into a scientific action thriller focusing on an important aspect of the human brain.
I am currently directing a Pan India Movie in all Hindi and South Indian languages with a budget of Rs 40 crore. The name of the film is God (GOD) .. which stands for 'Glory of DON.
Following the success of the KGF film in Kannada in all languages, Pan India Movie has become a new trend. Also, the story and title, which are set in all languages, are naturally set for us as a film that transcends the superstar Rajini starrer Billa, i.e. focusing on what he would look like if he had a tone like Billa in 2021.
The co stars selection of this film is underway. We are talking about casting a Hollywood actress as the heroine and I am currently acting in the movie Ramachari 2.O in Kannada. I will finish it and start my "God" film soon, "says Tej.