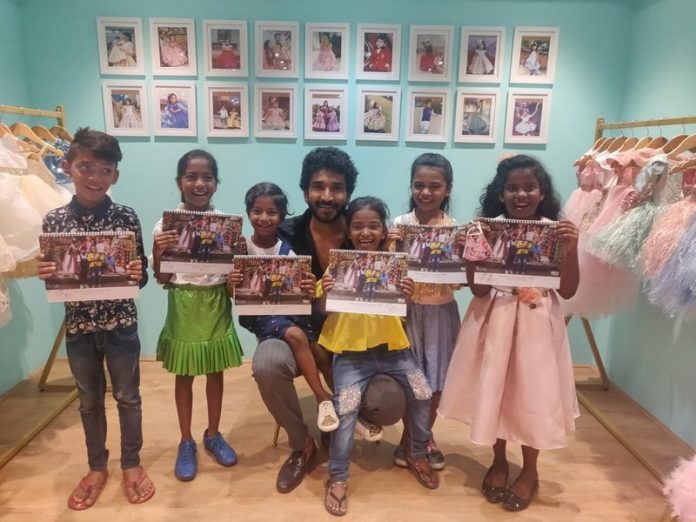 Actor Aadhi's Social Service has instilled hope in the lives of the deserving little ones!
This time it's a little more special for us because we are introducing six blooming visionaries whose life stories are truly enlightening and promising. Slums are no longer hollow pits to dump scraps and wastes. These are real heaven where we could find true humanity!
Their passionate words and gleaming eyes are worth listening to.
We consider this photoshoot as a fantastic opportunity to bring these stars to the limelight and we are super excited to bring the less fortunate kids on the spotlight and a big thanks to Aadhi to personally handover the Calendars to them. Are you ready to witness their journey from rags to riches'?
The students in those areas have first been understood on their dreams and aspirations, with counseling being provided in that direction. In addition to that, all the costumes used for the calendar photoshoot have been given to the kids as a return gift.
We think these kids are the epitome of hope and strength and we are trying our best to bring those impoverished little souls to a happy place here.
ALSO READ:
https://kalaipoonga.net/cinema/%e0%ae%8f%e0%ae%b4%e0%af%88%e0%ae%95%e0%af%8d-%e0%ae%95%e0%af%81%e0%ae%b4%e0%ae%a8%e0%af%8d%e0%ae%a4%e0%af%88%e0%ae%95%e0%ae%b3%e0%ae%bf%e0%ae%a9%e0%af%8d-%e0%ae%aa%e0%af%81%e0%ae%95%e0%af%88%e0%ae%aa/