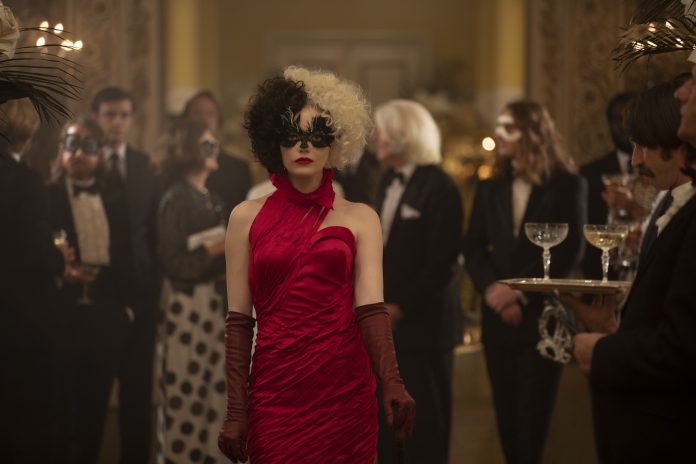 Academy Award Winner actor Emma Stone talks about portraying Cruella, the fanciest antagonist, Cruella releases on 27th August on Disney+ Hotstar in English, Hindi, Tamil, and Telugu
~Watch the journey of the most iconic villain unravel in Cruella releasing in English, Hindi, Tamil, and Telugu only on Disney+ Hotstar ~
From Estella to Cruella, what brought out the devious nature of a simple girl; Disney+ Hotstar brings Cruella that's made to take the viewers on a journey into the bad, cruel, and ruthless world which turned Estella into Cruella. Cruella personified an edgy and witty attitude which made her one of the most iconic villains of the Disney's universe. Reviving the strong personality, Academy award-winning actor Emma Stone will be seen playing this enigmatic character in the film Cruella, premiering on 27 August only on Disney+ Hotstar in English, Hindi, Tamil, and Telugu. Bringing back nostalgia with a pinch of quirk and sass, the movie will trace the journey of Estella becoming London's notorious fashionista and villain, Cruella.
Talking about how she bagged the role, actor Emma Stone said, "I met with the folks at Disney. They were playing around with the idea of an origin story of Cruella de Vil and wanted to know if I would be interested. There was a lot to figure out and to see if it made sense to tell a story about her. But the character's so much fun and so intoxicating, they had an interest in finding what that story could be."
 Also, speaking about her character, she added, "It's fun to see the origins of Cruella, and we've had fun exploring what makes a villain. How people can be affected by the events that have happened in their lives, or how they can choose to kind of crumble underneath the weight of something, or rise up above it and maybe, not always, take it to the best or most "moralistic" place. It is all of those things, but in this kind of fun, Disney, over-the-top, you know, crazy way, that also happens to be full of great '70s punk music."
 Known for her commendable acting and on screen presence, it will be fun to watch actor Emma Stone as Cruella. Releasing on 27th August, the film will be available for all the Indian fans in Hindi, Tamil and Telugu on Disney+ Hotstar.
Catch Emma Stone as the most notorious villain in Cruella, releasing on 27th August only on Disney+ Hotstar