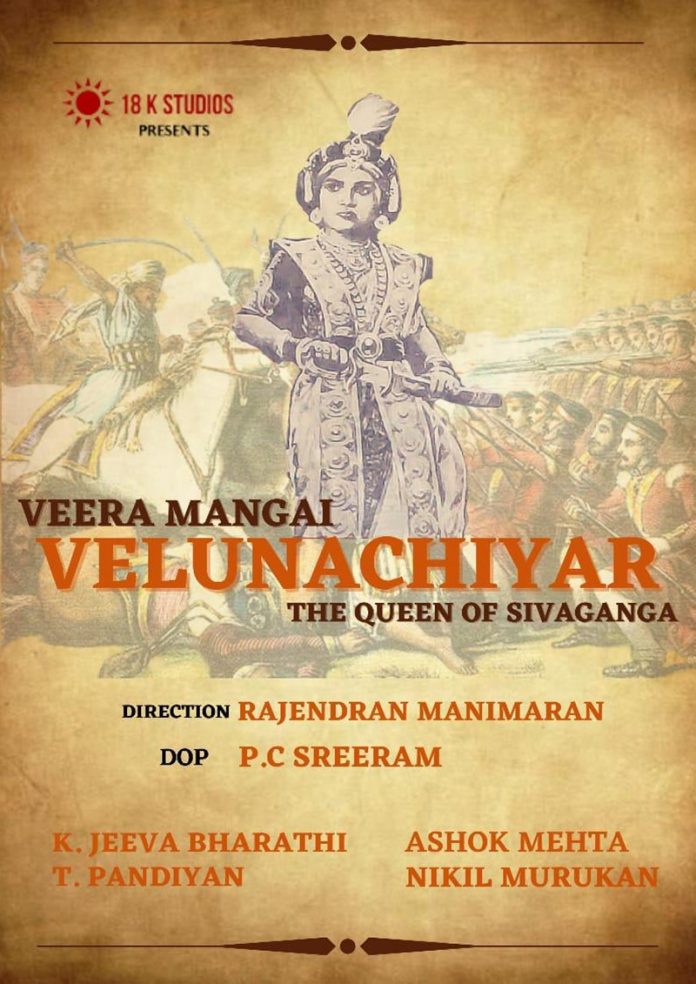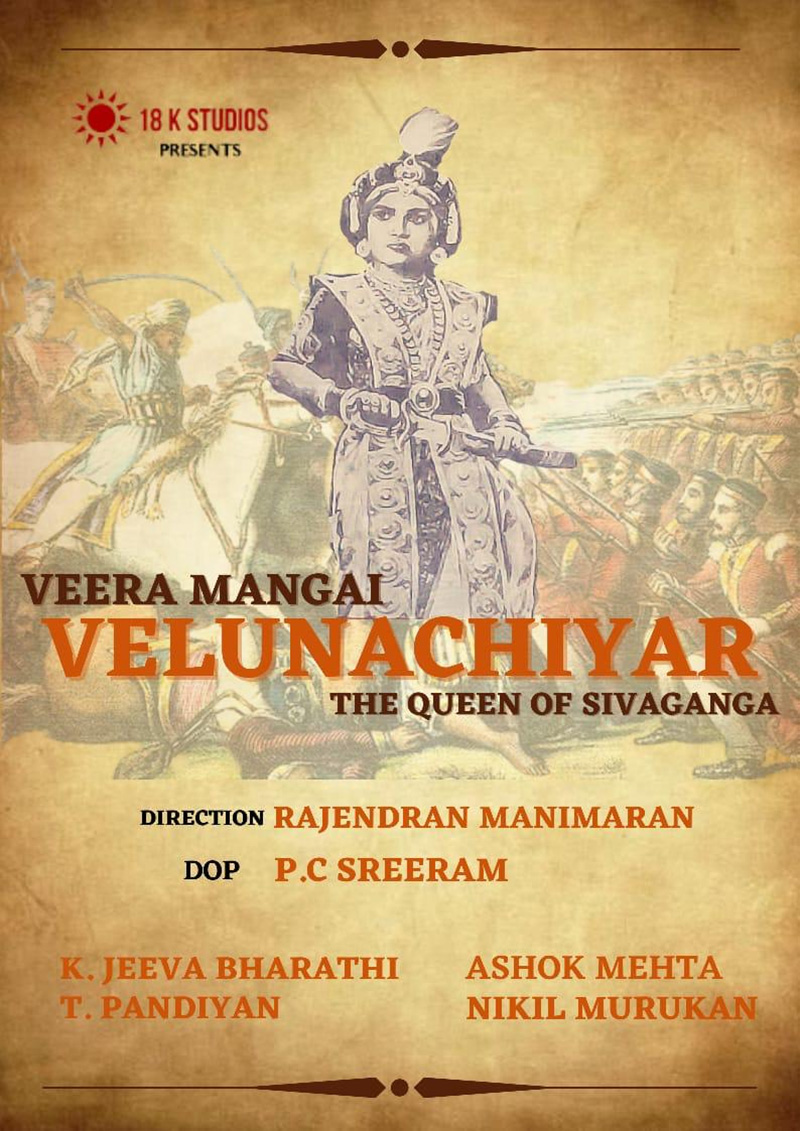 Veera Mangai VeluNachiyar – The Queen of Sivagangai– Shooting begins on Pongal
18 K Studios is producing the historical movie, the life history of Veera Mangai Velu Nachiyar, the first Indian queen to wage war with the East India Company.
The film is titled as, 'Veera Mangai VeluNachiyar – The Queen of Sivagangai'. Shooting of the film is to begin on Pongal.
Earlier, the 224-th Death Anniversary of Veera Mangai was observed on December 25th. On the same day, special pooja for office has been done.
Regarding this the film crew says, We have got due legal permission to make a film on the life history of VeluNachiyar. A famous lead actor who has quantum of experience in acting historical movies is playing the role of Velu Nachiyar. Besides many lead artistes are doing important roles in this movie.
Renowned cameraman, Rajendran Manimaran debuts as Director in this film. He has worked in many number of Tamil, Telugu, Kannada movies. He has won best cinematographer award for Suryavamsam Kannada remake.
This film has P.C.Sriram, the legendary cinematographer behind the lens. A leading Music Director is being roped in for the project. Jeeva Bharathi is writing dialogues. Ashok Mehta is doing the Editing. T.Pandian has joined as Production Executive. Nikil Murukan is the PRO.
ALSO READ: