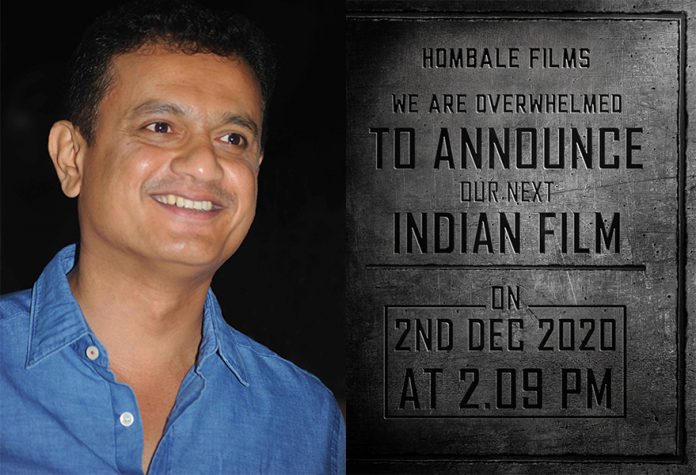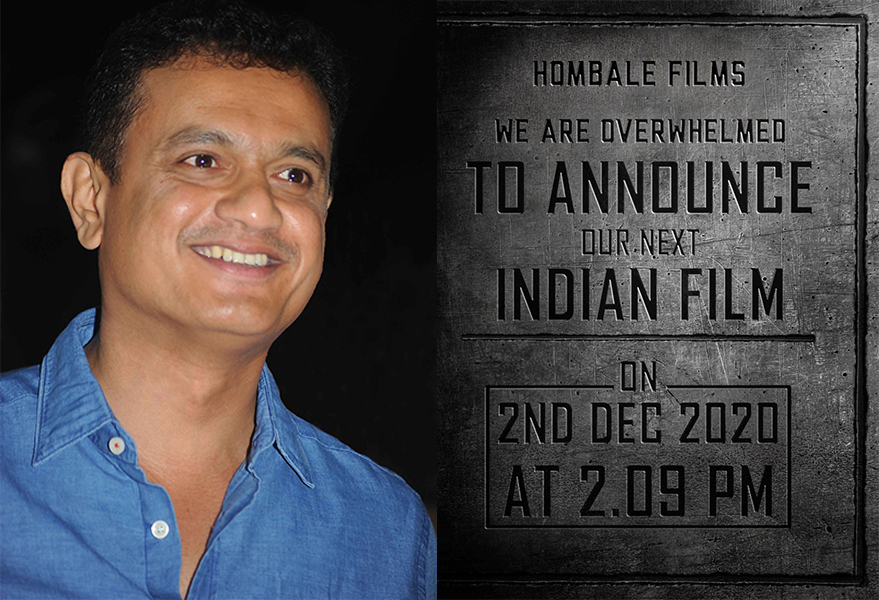 Hombale Films to reveal their new film production on December 2
Hombale films, a film production house established by a first generation entrepreneur Mr.Vijay Kiragandur, set foot with a simple yet unobstructed vision. The goal was to elevate the quality of filmmaking in Sandalwood i.e., Kannada Film Industry. We further surfaced to fill the vacuity in South Indian Film Industry by presenting family entertainers with unparalleled quality. As we are never limited by the budget factor, we proceeded with technical production that is best of industry standards.
Our earliest projects comprised of Kannada superstars were 'Ninnindale' starring Puneeth Rajkumar & 'Masterpiece' starring Yash. Our next spin was 'Raajakumara', again starring Puneeth Rajkumar, directed by young Writer- Director Santhosh Ananddram. By turning into the highest grosser of KFI of the times, it made Hombale stand tall as the current Powerhouse of the industry.
With audience and their love, stories and cinema, there comes a phase, when the recurring success guides us to spread our wings and fly higher. Our founder, Mr. Vijay Kiragandur, on the lookout for his next project, met an up and coming, craftly endowed filmmaker Prashanth Neel. The remarkable story that took birth in Neel's mind required humongous scale of production to be come to life. This is where their visions inclined and shone bright. The winning trio of Yash, Prashanth Neel and him came together to create the masterpiece titled 'KGF: Chapter 1'. South Indian Cinema spectrum witnessed never seen before experience. A first film to see the light of simultaneous five language release – Kannada, Telugu, Tamil, Malayalam and Hindi languages. The movie received an instant positive response from audiences with the Acting, Direction, Cinematography, Art direction and the film's score specially singled out for praise. Within four days post release, shattering the records, the film marked to be an all-time highest grossing Kannada film. What Vijay Kiragandur achieved with his tenacity and his collaborators, was so different from the work of anyone else and on such a massive scale. The impact of Hombale Films, the umbrella venture of this first-generation filmmakers has been profound and far-reaching.
ALSO READ:
That was just the beginning of the renaissance we aimed at.Hombale Films is now working on three mega projects – Yuvarathnaa (Bilingual movie with Puneeth Rajkumar), KGF Chapter II and our 7th and a soon to be announced Indian Film with Super Star – Super Director.
Will Hombale's next be the rise of new wave in the nation? #HombaleFilms7 is third film for a national audience from the production house that will see a simultaneous release in five languages. These projects will surely vault Hombale Films to be the production house in the country to have had three nationwide simultaneous releases in five languages.