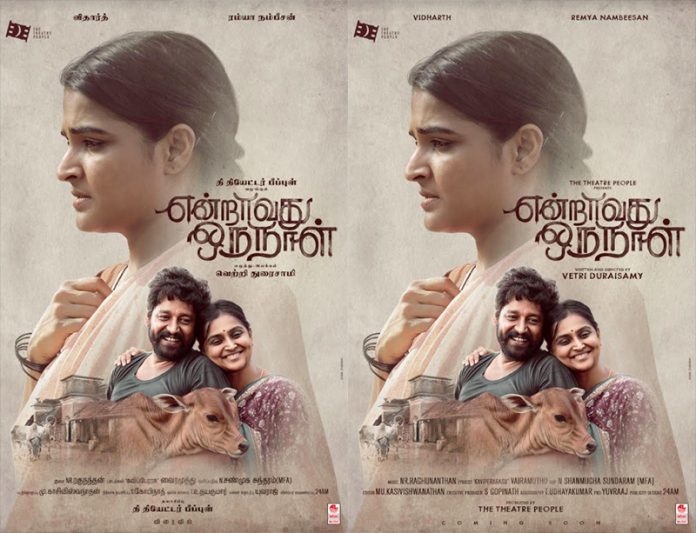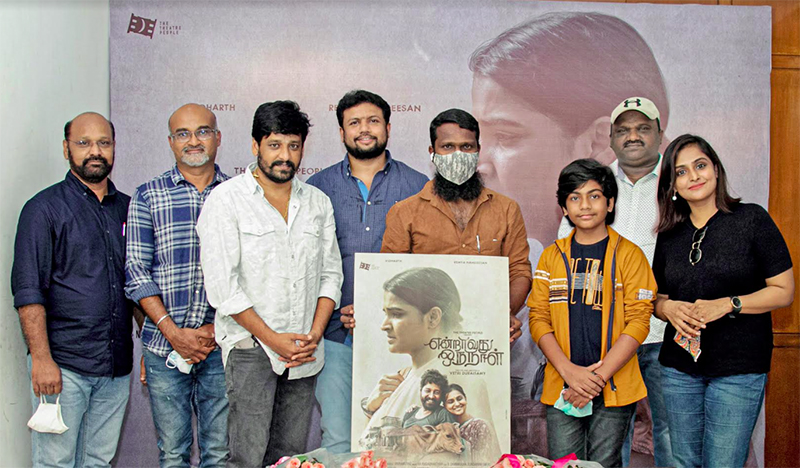 Vetrimaran releases First Look of Endravadhu Oru Naal, a film based on real-life incidents!
It is no secret that today, the public loves films that showcase stories that are based on real-life.
One such film that is now being made is Endravadhu Oru Naal.
Directed by debutant Vetri Duraisamy, the film's story has been developed by beautifully and skillfully stringing together several real-life incidents that have been reported in the media.
The screenplay of this film highlights the deep bond man shares with his farm animals and deals with a number of issues ranging from displacement caused by globalisation to water scarcity, child labour and the challenges that lie before the downtrodden masses that are hoping for a better tomorrow.
Set in the Kongu region of the state, the film attempts to capture the lifestyle of those in the rural areas of the region as it is. A highlight of the film is that all actors in this film have delivered dialogues in the local dialect.
Actor Vidharth, who has made a mark for himself through his realistic portrayal of characters and his choice of realistic stories, plays the lead along with actress Remya Nambeesan, who is known for picking good significant roles, in this film.
Raghavan, the child artiste who stole the hearts of audiences with his performance in the film 'Sethupathi', has played an important role in this film.
Endraavadhu Oru Naal is being produced by The Theatre People, a group that is entering production for the first time with this film. The production house's intention is to make films that are unique and at the same time, enjoyable and endearing to the masses.
N Shanmughasundaram has cranked the camera for this film while N R Raghunandan has scored the music for this flick.  Mu KasiVishwanathan is the editor of this film and Vairamuthu has penned the lyrics for all the songs of this film.
The film is in its final stages of production.
The first look of the film, released by one of Tamil cinema's finest directors Vetrimaran, has caught the attention of netizens and is being shared widely much to the delight of the film unit.