VISICS ATG INDIA INAUGURATES ITS "FIRST INTERNATIONAL OFFICE" IN CHENNAI, TAMIL NADU

State-of-the-art Experience Centre funded by the Dutch Government will further strengthen and improves the safety monitoring in India's heavy industry
India, Tamil Nadu, Chennai, 3rd May, 2022: Visics ATG India Private Limited, a part of Access Technology Group, an innovative Dutch company specialising in Industrial Safety Solutions for Turnarounds, inaugurated its First International office at Karapakkam, Chennai today. The new International office spread across 5500 sq.ft. funded by the Dutch Government would be a significant milestone of Visics' plans for India.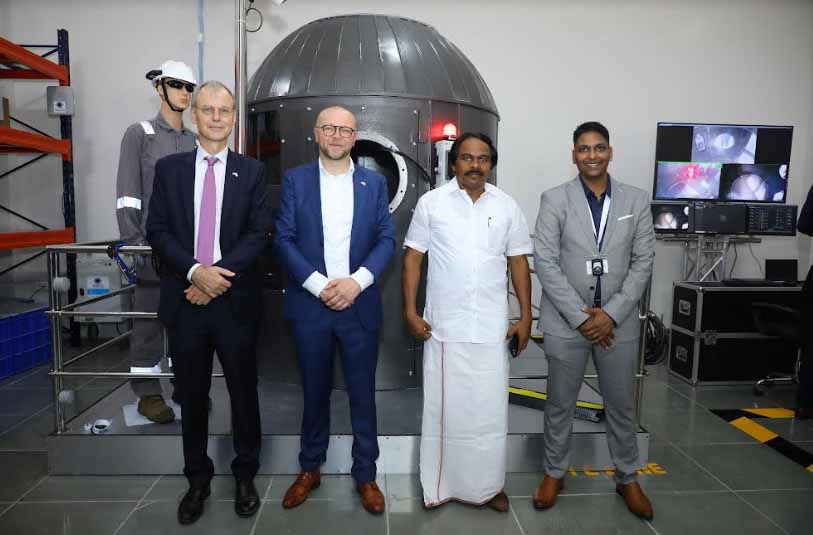 The First International office of Visics ATG was inaugurated by Mr. Marten Van Den Berg, Netherlands Ambassador to India in the esteemed presence of:
¥ Shri. Mano Thangaraj, Hon'ble Minister for Information Technology, Government of Tamil Nadu
¥ Mr. Rene Slegers, Chief Executive Officer, Access Technology Group
¥ Mr. Michiel Van Erkel, Agricultural Counsellor for Kingdom of Netherlands in India
¥ Mr. Dhoya Snijders, Innovation Counsellor for Kingdom of Netherlands in India
¥ Mr. Mohan Venkatesan, Director, Visics ATG India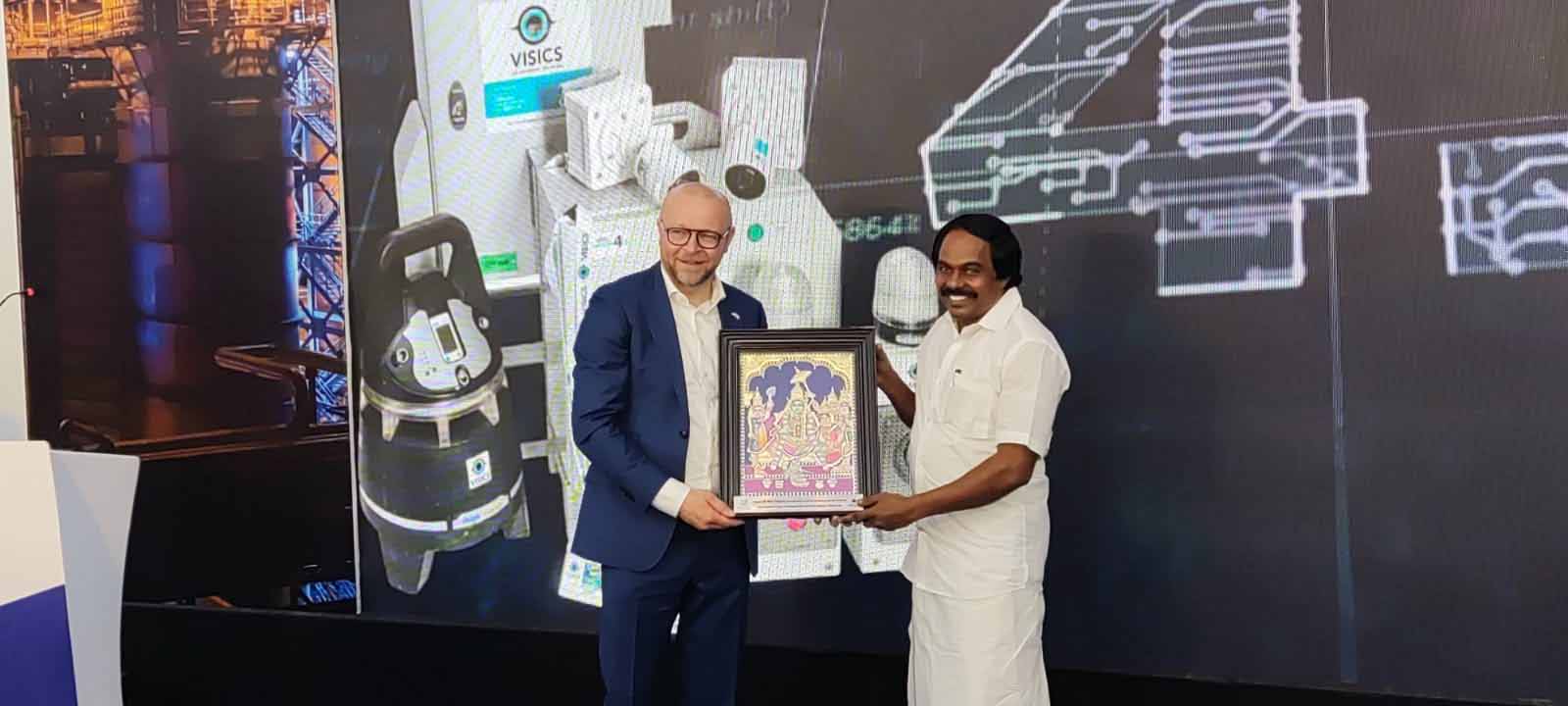 This state-of-the-art Experience Centre from Visics will primarily deliver high-tech and fully digital mobile solutions during maintenance turnarounds and shutdowns in high-risk industries such as petroleum refinery, petrochemical, gas, metallurgical and other process industries. The nature of the work within confined spaces is high-risk and requires extreme caution. Therefore, every industry would prefer to have extra precautions and guarantee maximum safety to all their employees and contractors involved. Our unique initiative offers a series of components such as cameras, sensors and intercoms which allow for confined space monitoring and connectivity. Some of the key benefits:
¥ Digital monitoring – Specially designed for (confined) space monitoring during turnarounds and shutdowns
¥ Access control & Management – Live visuals inside and outside the confined spaces, immediate information on 'who is where' in case of emergency in both visual and audible alerts
¥ 24×7 remote support – Provide support during installations and implementations of the Visics system worldwide
¥ Evacuation capabilities for one or more confined spaced at a time
¥ Remote gas detection –
¥ Communication – Enhanced two way communication with alarm activation
¥ Observation – Continuous visual observation with fast and flexible deployment techniques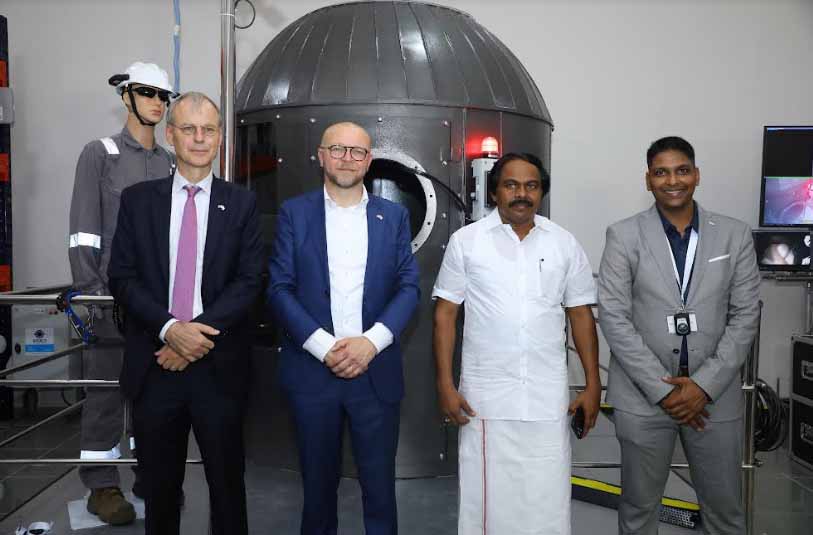 Present at the inauguration, Mr. Rene Slegers, Chief Executive Officer, Access Technology Group said, "it is a proud moment for all of us at Visics ATG as this state-of-the-art Experience Centre of Visics would be yet another testimony of Access Technology to make its benchmark in a vast and diversified country like India."
He added, "With the adoption of Visics during turnarounds and shutdowns across India, we are confident that it will further improve the safety and well-being of the worker in process industries as a whole".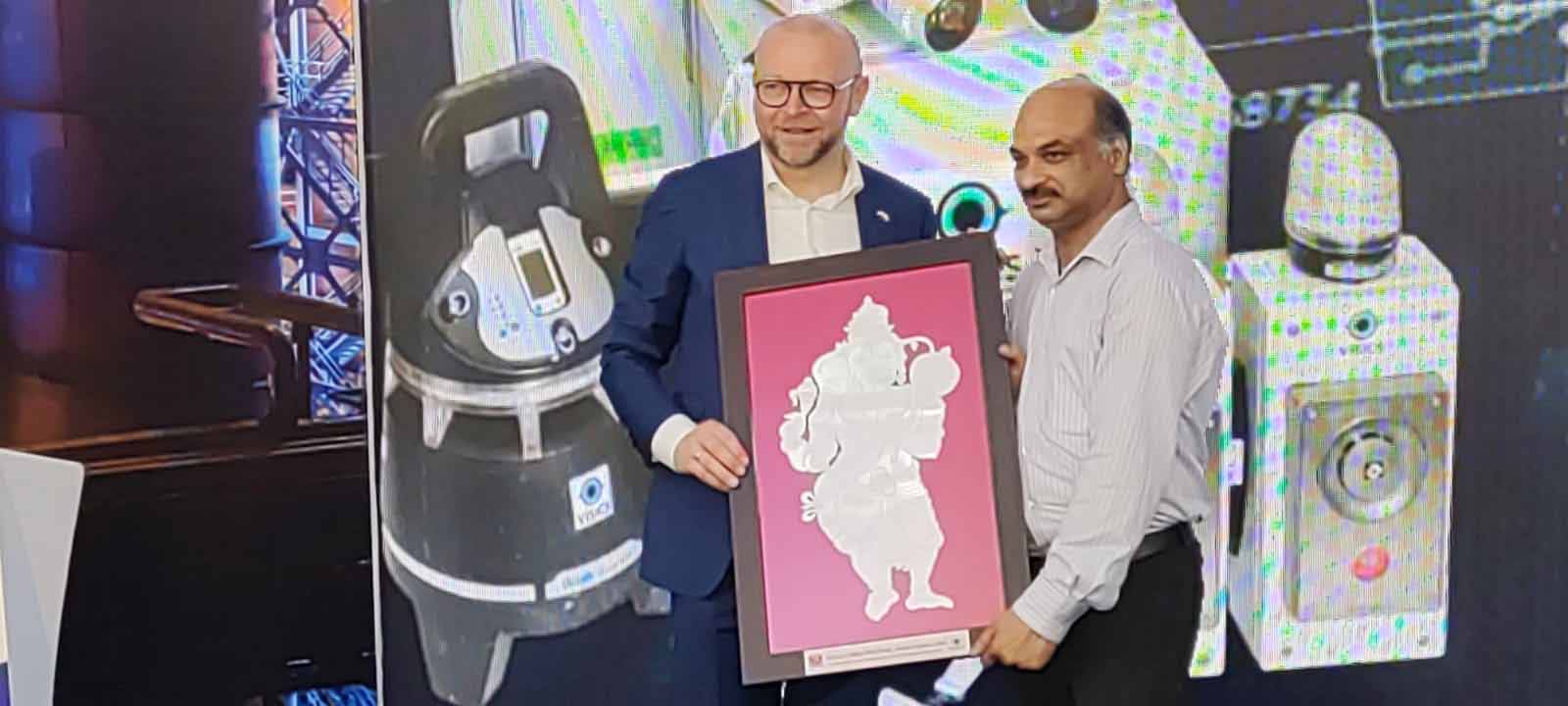 Commenting on the inauguration, Mr. Mohan Venkatesan, Director, Visics ATG India Private Limited said, "We are absolutely delighted to have our First International office in Chennai, India. We strongly feel higher level of safety, control and efficiency are much needed in high-risk industries to protect personnel from the risks and hazards associated with confined space work. Further, it will be a key contributor towards digitalization initiatives, as a part on Industry 4.0."
Visics ATG with its expertise in Mobile Shutdown System International (MSSI) from Dutch city Zaltbommel improves safety monitoring system in India's heavy industry, plans to create more local jobs. Currently, MSSI is serving the Aluminium and Cement sector in India. Now, with our local presence, we can serve more Indian clients more efficiently and influence high-risk industries move towards digitalising industrial safety practices.