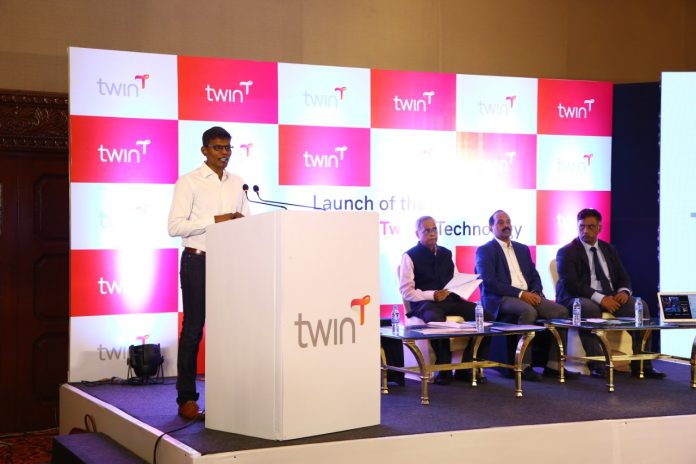 Twin Health raises INR 1000 Cr to scale its invention Whole Body Digital Twin™ technology to reverse and prevent chronic metabolic diseases, including type 2 diabetes
Whole Body Digital Twin™ is a dynamic digital representation of each person's metabolism, built with advanced technology and medical science, providing precise recommendations to enable reversal and prevention of chronic metabolic disease, including type 2 diabetes. 
In clinical trials, over 90% achieved type 2 diabetes reversal and 92% eliminated all diabetes medication within 90 days of joining the Twin service.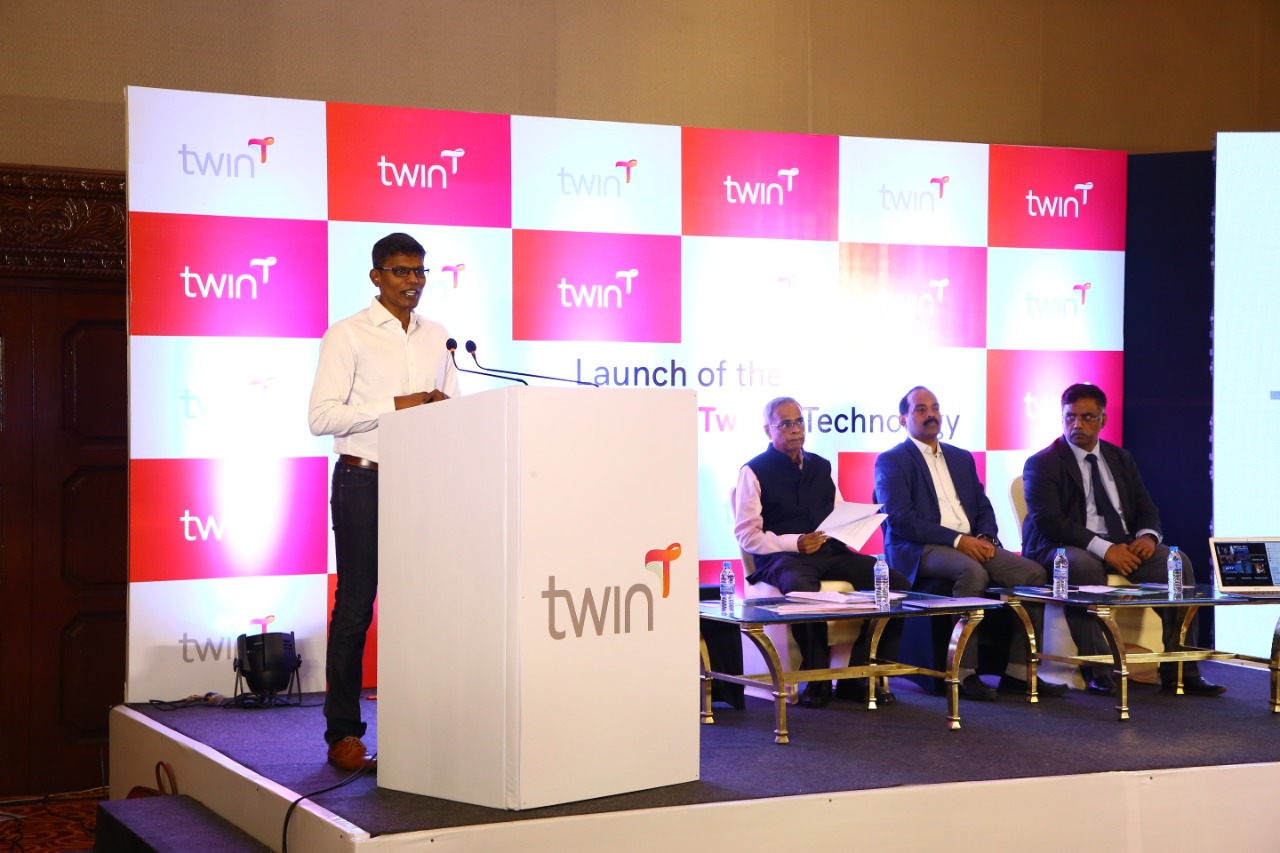 Chennai, Twin Health, makers of the Whole Body Digital Twin™  precision health technology, today announced USD 140 million (INR 1000 Cr) in Series C funding as it scales its presence in India and the U.S.
Founded in 2018, Twin Health invented the Whole Body Digital Twin™ to help reverse and prevent chronic metabolic diseases, while improving energy and physical health. Powered by artificial intelligence, the Whole Body Digital Twin™ is a dynamic representation of each individual's unique metabolism, built from thousands of data points collected daily via non-invasive wearable sensors and self-reported preferences. The Whole Body Digital Twin™ provides guidance for nutrition, sleep, activity and meditative breathing to patients and their doctors to safely reverse and prevent a variety of chronic metabolic diseases, including type 2 diabetes, cardiovascular disease and liver disease.
"We are each gifted a body. If given a chance, it can heal itself. Our Whole Body Digital Twin lives alongside you – giving you a simple, clear view into your beautifully complex biology, continuously learning about your metabolism and telling you what you can do to improve your health in the moment," said Jahangir Mohammed, Founder and CEO of Twin Health.  
Jahangir is a serial inventor, entrepreneur and tech pioneer. He founded Kineto Wireless in 2000, pioneering the use of WiFi technologies in mobile phones for indoor voice and data. He later founded and built Jasper Technologies into a leading global IoT platform, acquired by Cisco for $1.4 Billion in 2016. Jahangir said, "The Whole Body Digital Twin became my life's work after my eyes were opened to the magnitude of chronic disease globally. The impact of Twin on people's lives energizes and inspires me every day."
Chronic metabolic diseases like type 2 diabetes can start as an individual's metabolism breaks down over time. Medical research has demonstrated  that each person's metabolism functions differently, presenting significant challenges to customize treatment for every single person. The Whole Body Digital Twin™ solves for this complexity by using cutting-edge technology and advanced medical science to deliver personalized, precise and timely insights and recommendations that help heal the damaged metabolism.
India has over 70 million people suffering from Type 2 Diabetes, the second highest in the world. By 2045, this is expected to grow to 134 million people. Dr. Maluk Mohamed, Co-founder & Head of Global Research adds, "Complications from Diabetes cause one in 20 deaths in India. Existing treatments do not solve the root cause of the disease, and the incidence of diabetes continues to grow throughout India.  We are on a mission to change this at Twin."
Using the Twin service, hundreds of India's leading diabetologists, endocrinologists and MD physicians deliver precise care to reverse type 2 diabetes — defined as maintaining normal blood glucose levels while stopping all diabetes medications including insulin. So far, thousands of patients have successfully reversed type 2 diabetes using Twin's service.
Twin Health offers an all-inclusive program consisting of multiple sensors like continuous glucose monitors and fitness watches, as well as comprehensive blood tests, consultations with doctors, health coaches and more. The Whole Body Digital Twin™technology continuously monitors the health of the individual and enables doctors and the Twin coaches to take quick actions. Through an easy-to-use app, patients and their care team are provided individualized, precise, timely guidance across nutrition, sleep, activity and meditative breathing.
Twin Health's clinical research team is conducting the world's first randomized controlled trial (RCT) for reversing chronic metabolic disease using digital twin technology.  Early RCT data were recently presented and published in the American Diabetes Association's Diabetes journal, with first of its kind health outcomes. Patients had an average reduction of 3.1 (average baseline 8.7) in HbA1c, a common measure of blood sugar levels, with over 90% achieving type 2 diabetes reversal (HbA1c less than 6.5), and 92% eliminating all diabetes medications including insulin. Furthermore, patients had an average weight reduction of 9.1 kg. Among patients with baseline abnormal liver function (as defined by an elevated ALT on clinical lab values) there was an average ALT reduction of 24 units/L. The scientific outcomes from the RCT and the commercial results have been published in 13 peer-reviewed international medical journals and conference papers and abstracts.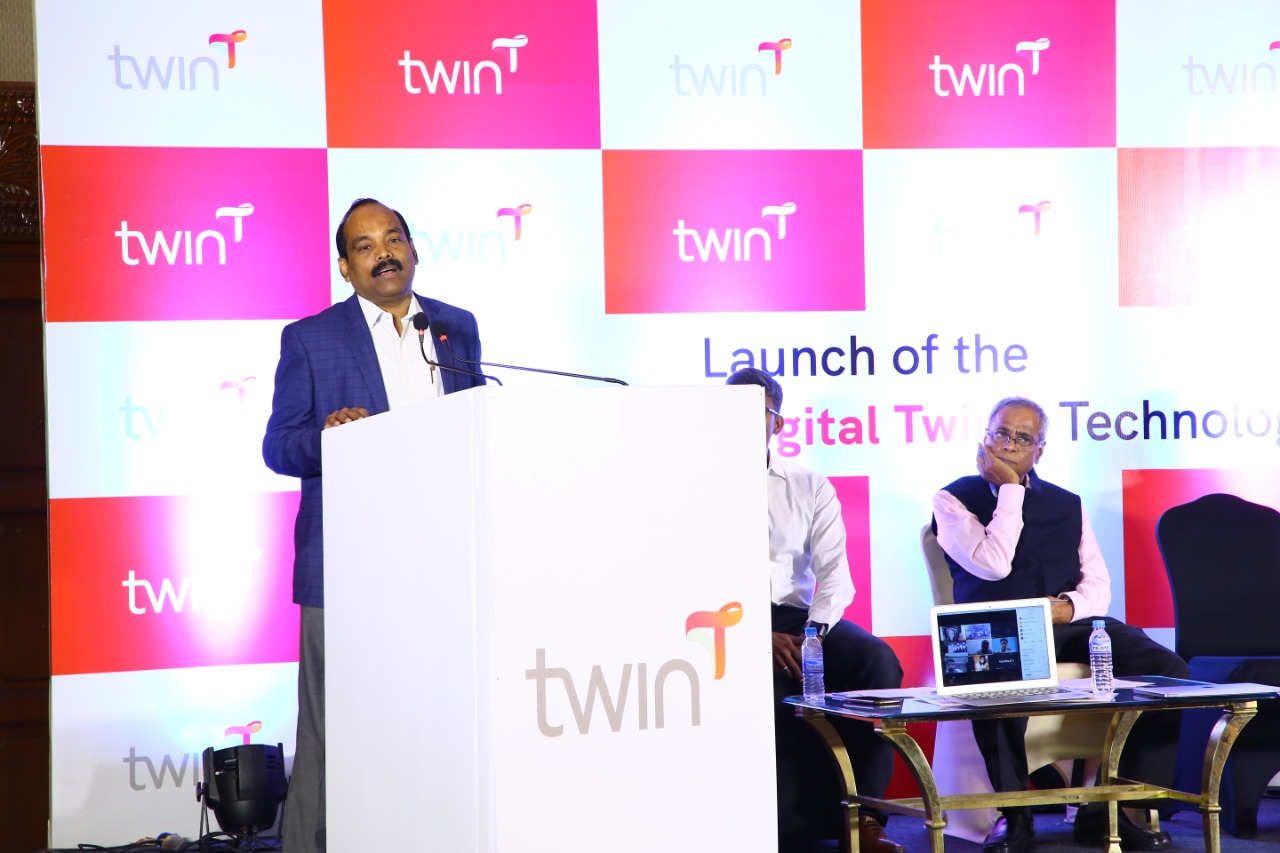 Padma Shri Prof. Shashank Joshi, Chief Scientist at Twin Health, Consultant Endocrinologist Lilavati Hospital Mumbai and President of Indian Academy of Diabetes said, "As a scientist, I am impressed by the ongoing RCT results and the cutting edge Whole Body Digital Twin technology. Now, it has been scientifically proven that Type 2 Diabetes can be reversed by healing the root cause of chronic metabolic diseases including type 2 diabetes with highly personalized data-driven recommendations to doctors and patients."
Twin Health also collaborates with IIT Madras in technology development and health research validation. Padma Shri Prof. Ashok Jhunjunwala, founder of the IIT Madras Research Park, said, "India is the diabetic capital of the world. While medicines like insulin are widely used to  control blood sugar, the patient never fully recovers. The body deteriorates over the years. Twin Health has come with a very innovative technique to reverse diabetes. Through sensors, Artificial Intelligence and detailed data-analytics, each person can 'carefully listen to one's body' and understand their metabolic reactions through their very own digital twin. We have seen enough Random Control Trial data to assure ourselves that it works."
Used as early as the 1960s, digital twin technology is at a new inflection point, applied across sectors ranging from auto to aircraft and energy thanks to advances in sensor technology, connectivity, and the computing power required to machine learn with massive volumes of data. Through application of this advanced technology to one of the most complex systems of all – the human metabolism – Twin Health is addressing the root cause of chronic metabolic disease.
The Series C funding round includes Sequoia Capital India, ICONIQ Capital, Perceptive Advisors, Corner Ventures, LTS Investments, Helena and Sofina, enabling Twin Health to scale its Whole Body Digital Twin™ service and help solve the chronic metabolic disease health crisis.
"Many years at Sequoia India have taught me that real change and real value is created by partnering with missionary founders who want to solve hard problems to make the world a better place. Twin Health is building a breakthrough solution to transform healthcare. Jahangir's bold vision to reverse chronic metabolic diseases in a personalised way will pioneer a new wave of healthtech innovations for India and the world." Mohit Bhatnagar, MD, Sequoia India