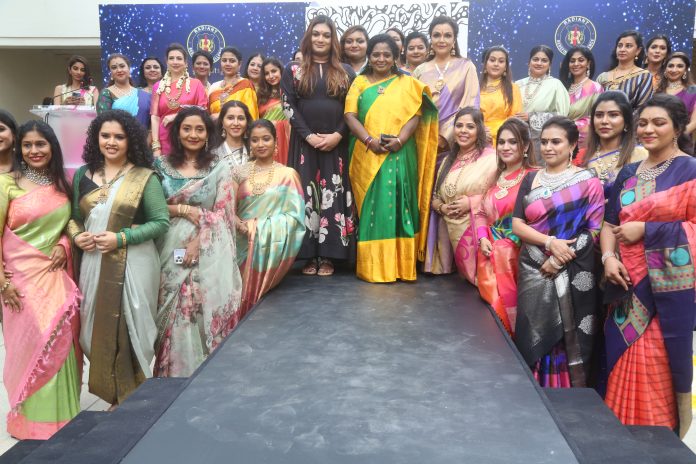 Telangana Governor Dr. Tamilisai Soundararajan urges counseling and martial arts training for girls at Humanitarian Awards 2022 organized by social activist Apsara Reddy
HUMANITARIAN AWARDS 2022 was held in AGS PRIMROSE HOUSE . Organised by social activist and politician Apsara Reddy, the awards were presented to social activists, journalists and doctors who work against child sexual abuse. Awards were also given to activists who work with victims of sexual abuse to find careers and vocational skills.
The awards in its second edition draws a large crowd of corporates, celebrities, consulate officials and government officials.
Humanitarian Awardees are
1. Dr. Usha Sriram,
2. Mr. Kannikovil Raja,
3. Mr. Selvaraj Arunachalam,
4. Mr. Gur Aryeh Emi,
5.K. Ponni,
6. Priya Babu,
7. Mr. Chandran,
8. B. Senthamizh selvi
9.R.Naira,
10. Rupa Selvanayaki and others.
Apsara Reddy, said, "Most awards these days are given to popular faces and glamourous work. Real hardwork happens at the grassroots where people are trying to build safe communities and support systems. These awards recognise the brave work of activists who have limited resources but bring about huge impact in the lives of children."
The chief guest Governor of Telangana and Puducherry Dr Tamilisai Soundarajan, said, "I applaud Apsara in her initiative to bring to focus some great humanitarian work. These awards will encourage citizens to identify social causes and work towards them.
She also told that children should never give up their happiness. Life is not meant to end just to live…
She concluded that children are like glass cups and teachers should handle them with care, especially girls. Counseling and self-defense training should also be given to girls
Dr J Radhakrishnan, Director Vetrimaaran, Music director Santhosh Narayanan all spoke highly of the awards.
Many women achievers walked the ramp on the theme of innocence, to poetry by Dr Angela David of Radiant Group. NAC Jewellers and Palam Silks put together a fashion show on the theme of 'protecting innocence'.
Performer Santanu Hazarika and singer Dhee performed at the event.
Singer Dhee, said, "I love to perform and bring to focus social issues. I thank Apsara for helping me curate a performance to focus on the girl child."