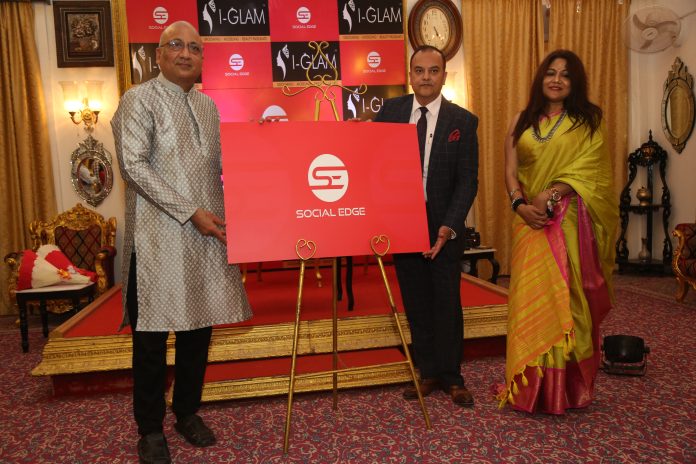 Talent and infleuncer marketing platform Social Edge launches their grooming school iGlam with Nawabzada Mohammed  Asif Ali at Amir Mahal
Social Edge, an innovative and futuristic branding platform which taps and creates influencers from local talent will be  providing a one stop solution to clients with all aspects of branding to enhance returns while investing in people who are from Tamil Nadu .
The journey is driven by the force of grooming the local talents towards global standards, rather than brands outsourcing from other cities and states, we want to build the best from our own culture and state.
Mr Vinayak Gupta states, "While coming from a Marine and a diversified corporate background in senior roles, it is my passion which brings me to embark on the Journey of branding and curating while understanding the needs to a corporate. We want to work with multiple channel partners to make this a success, from fashion designers to choreographers!"
Laying the right Foundation is the most critical, therefore we are starting as of  today our own School by the name of 'iGlam by Social Edge' in Chennai – Tamil Nadu, which has a rich cultural heritage and a huge potential for talent, here we will monitor the grooming from the start of our students who will become our Brand Ambassadors of tomorrow representing us in various platforms including beauty pageants, modelling, acting, influencer marketing and more.
"I have always focused on grooming as an important tool in bringing yourself to the top of the chain. Our school will help individuals to be presentable, hygienic, pageant and silver screen ready, while social edge will represent them and their rights." Says Ddevjani founder of iGlam.
iGlam school's first batch is starting 1st June
We look forward to be working with more and more who align with our vision .