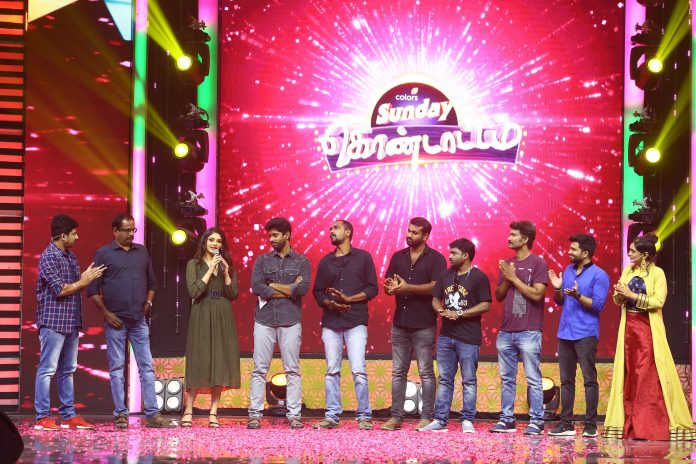 Sarbath' World Television Premiere on Colors Tamil on April 11, 2021
~Tune into Colors Tamil on April 11, Sunday at 4 PM and repeat on 7 PM to witness the world premiere of 'Sarbath'~
Chennai, 9th April 2021: Colors Tamil, the youngest GEC of Tamil Nadu, is all set to bring to your screens the direct satellite premiere of the much-anticipated movie – Sarbath, directed by debutant Prabhakaran. The film boasts of a star-studded cast featuring acclaimed actor Kathir, renowned comedian Soori and, debutante Rahasya in the lead roles. Apart from its eminent star cast, the film also has the talented Ajesh Ashok as music composer. Gear up to witness the enticing premiere of Sarbath – special partnered by Dairy Day Ice Cream and Cadbury Perk only on Colors Tamil on 11th April 2021, at 4 PM & 7 PM.
Sarbath is a family entertainer, set in Dindigul, and trails the life of an IT professional – played by Kathir, who visits his hometown for his brother's wedding only to know that it has been called off. The movie will then take an alluring turn when Kathir finds himself falling in love with the same girl who was supposed to get married to his brother and tackles the situation with the help of his friend played by Soori. The film is packed with a heap of emotions like love, friendship, brotherhood and laughter making it an absolute family entertainer.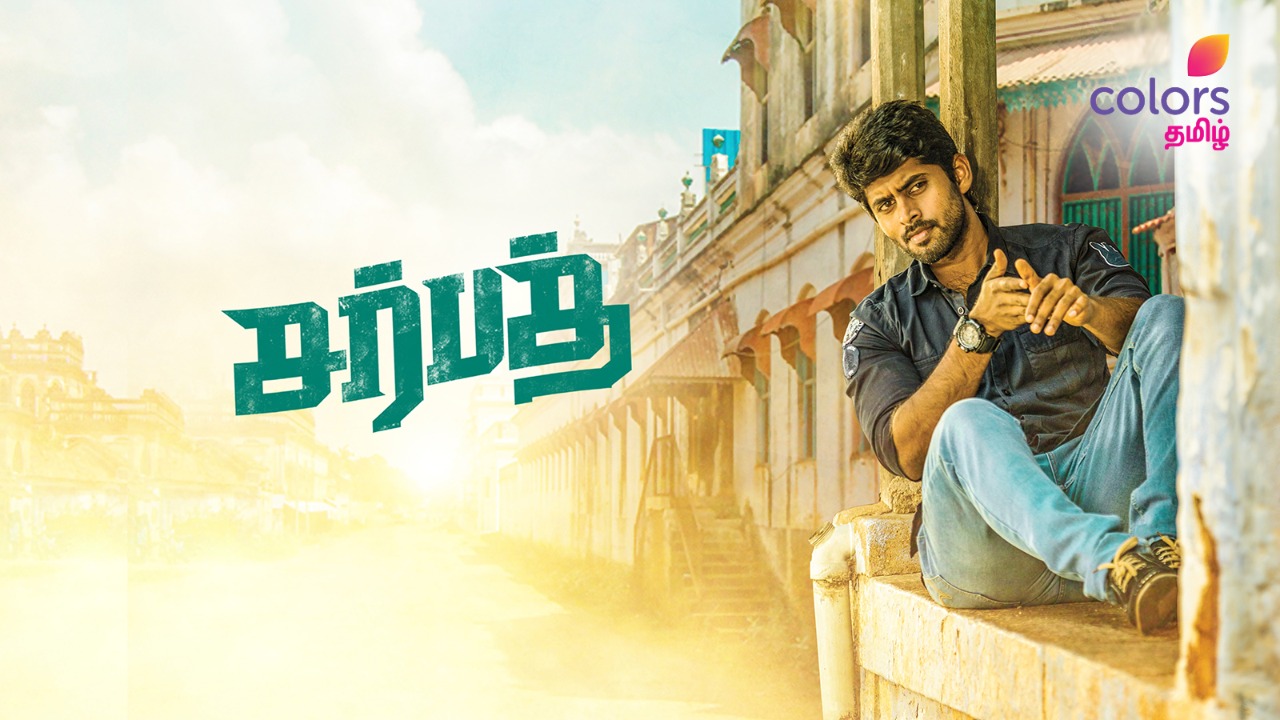 Commenting on the premiere, Mr. Anup Chandrasekharan, Business Head – Colors Tamil said, "At Colors Tamil, we always aim to treat our audiences to quality content. To take it to the next level, we have decided to make movies an integral part of our programming and are introducing a Movie of the Month, which will allow viewers to watch a brand new or recently launched movie on our channel. As part of this initiative, we are first offering Sarbath, a direct satellite premiere exclusively on Colors Tamil, which is a wholesome family entertainer.
Commenting on the movie, actor Kathir said, "I am certainly glad and thrilled to be part of Sarbath, as this is the first time I have attempted an entirely distinct genre. It was a pleasure to work with a quirky, sensible and visionary co-star like Soori and Rahasya and to be steered by a promising director like Prabhakaran. Keeping in line with the existing trend of movies releasing on television platforms, I am excited that Sarbath will also keep up with the trend and have its direct satellite premiere on Colors Tamil. I thoroughly relished working in this film and, I hope the audience will enjoy watching the film too." 
Commenting on the movie, actor Soori said, "I am extremely excited for my movie Sarbath to get its direct satellite premiere in a channel like Colors Tamil. Being a part of this movie gives me immense pleasure and, it was great to work alongside Kathir for the very first time and I hope viewers will enjoy my character as much as I enjoyed filming for it."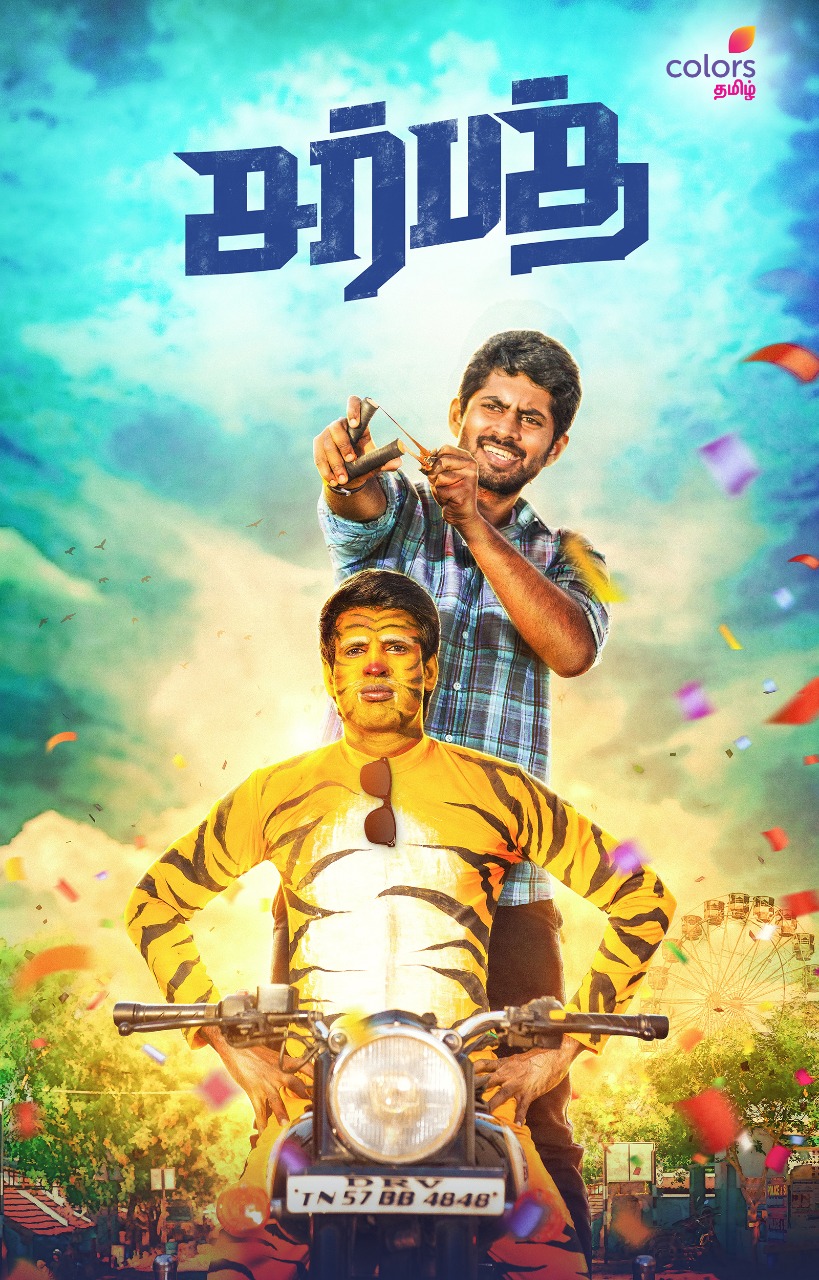 Commenting on the launch, director Prabhakaran said, "Sarbath will eternally be close to my heart as it imprints my journey as a filmmaker. I am excited and overwhelmed that my debut film is going to be witnessed by a broad spectrum of an audience through its direct satellite premiere on Colors Tamil.  As a team, we have put in a lot of hard work into this film and, I strongly believe that the audience will be able to connect and relate with every character in the film."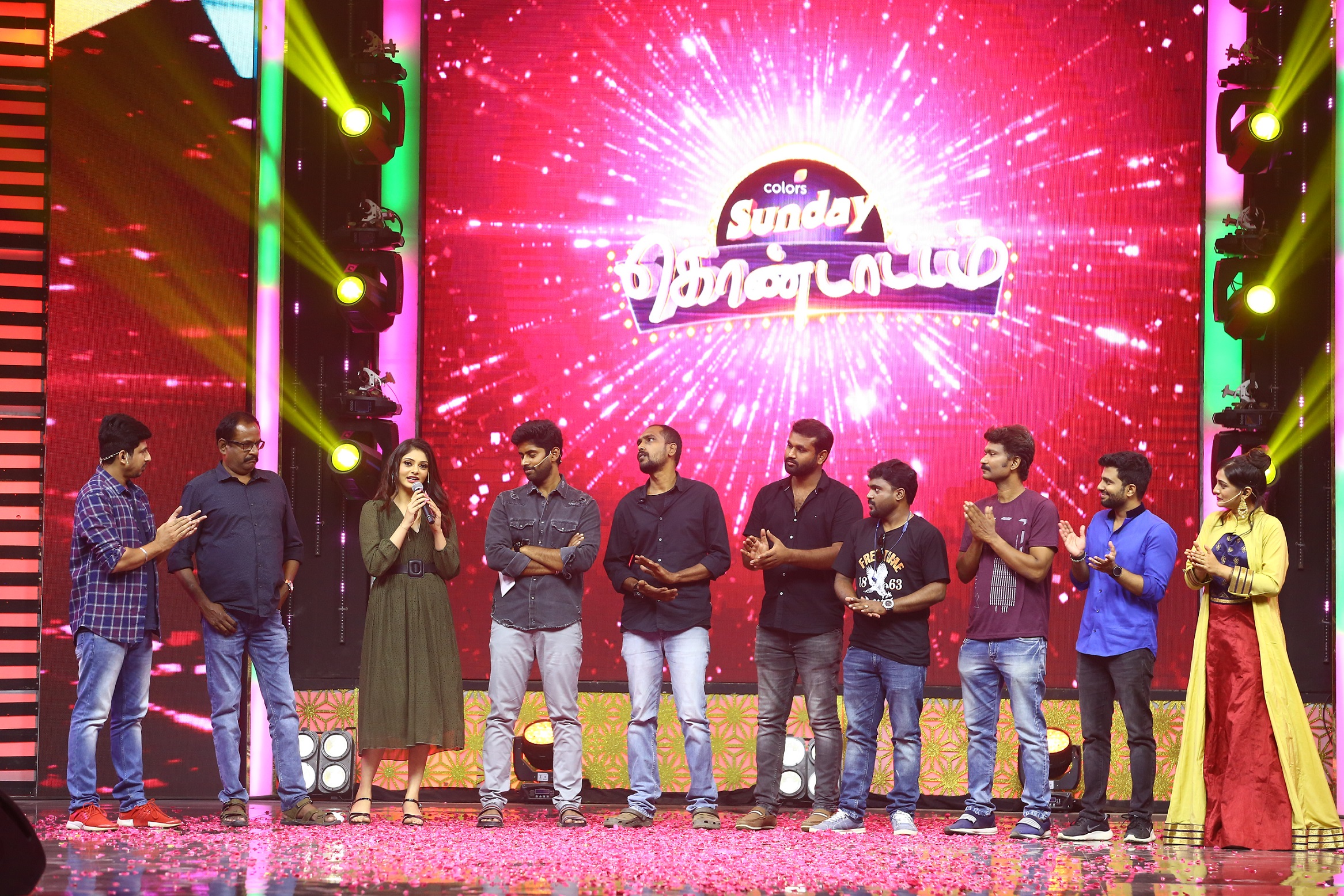 Don't forget to tune into Colors Tamil to witness the striking world premiere of Sarbath on 11th April 2021 at 4 PM and repeat at 7 PM. Colors Tamil is available on all leading cable networks and DTH platforms – Sun Direct (CH NO 128), Tata Sky (CHN NO1515), Airtel (CHN NO 763), Dish TV (CHN NO 1808) and Videocon D2H (CHN NO 553). Viewers can also tune in to VOOT any time to see them at their convenience.