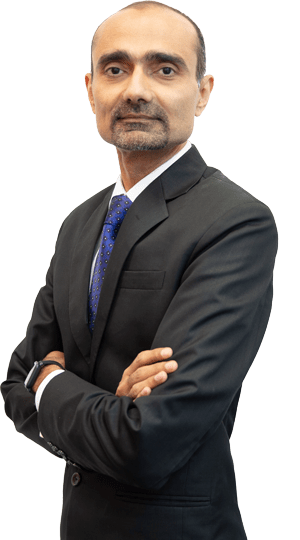 Samco Mutual Fund introduces "Stress Tested Investing" and proposes to launch truly Active Funds with high active share
For the first time in India, Samco Asset Management Pvt Ltd (SAMCO AMC) introduces Stress Tested Investing
To launch funds and schemes only comprising of companies passing SAMCO's proprietary HexaShield stress test framework
To be the first AMC in India to transparently disclose "Active Share" daily and endeavors to launch truly active funds with high active share 
Chennai, November 19th, 2021:  Samco Mutual Fund introduces "Stress Tested Investing". Stress Tested investing is a strategy to put to work money with businesses that can endure and survive in a variety of stressful situations and generate long term risk adjusted returns. Each business is put through a series of six rigorous tests defined by SAMCO's proprietary HexaShield Framework and only businesses that pass the frameworkshall form a part of the investable universe.
The premise of Stress Tested Investing lies in 2 core beliefs. Firstly, lives of businesses have gotten shorter over the years due to constant disruptions and businesses need to be truly resilient to survive in the marketplace and create shareholder value. Second, the best businesses are the ones that over an extended period can employ large amounts of incremental capital at very high rates of return. Simply put, can they be true compounding machines generating high RoCE and reinvesting at an incrementally high RoCE.
SAMCO's HexaShield Framework is designed to stress test whether a business can survive across a variety of macro and micro economic pressures and truly be compounding machine.
Most listed companies end up failing the stress test. In fact, only 15 out of NIFTY 50 index constituents pass SAMCO's stress test framework. Only a limited number of companies that pass the stress test certified via theHexaShieldFramework will find place in the SAMCO Mutual Fund's scheme portfolio. These stress tested business have demonstrated capabilities to generate much superior risk adjusted returns.
For the first time in India, SAMCO AMC to disclose daily Active Share of its schemes.
One of the primary reasons that active funds underperform their index is that the average equity fund manager owns far too many stocks and in effect tracks the index. So, the result is that investors are getting is in fact an index fund less the manager's fees. This structure makes underperformance against the index inevitable. This phenomenon is referred to as Closet Indexing or Index Hugging.
A scheme that has an active share less than 60% is in effect an Index Hugger. Most active funds in the world have ended up being closet indexers.
For the first time in India, SAMCO Mutual Fund will transparently disclose daily Active Share to Indian Investors, so they know that when they are paying an active fee, it's certainly for buying something widely different from the Index.
SAMCO's stress test framework results in very few companies truly passing the stress test with 70% of the index components failing it. So, we will embrace divergence from the Index and disclose Active Share. In fact, SAMCO's endeavor will be to launch only truly active funds with high active share.
Umeshkumar Mehta, CEO of Samco Asset Management Pvt Ltd said, "SAMCO Mutual Fund promise to investors is to be a truly Active Stress Tested Fund. The world of asset management is going through transformation and SAMCO aims to be at the forefront of leading innovations on the Active segment. We will build funds with high active share so that cost conscious investors get a truly active fund and not a closet index fund when they pay for an active TER and our stress tested investing framework gives the new age investor an authentic and not merely a generic reason to invest with us. Our endeavor would be to generate the highest risk adjusted returns for investors in the long term."
Anantharaman S, Zonal Head, South, Samco Groupsaid "We are excited to expand our business in Chennai and will hire and depute the best teams for catering to the state. The distributors in Chennai will have an exciting product for their investors." 
Samco Asset Management Pvt Ltd  https://www.samcomf.com/ is the asset manager to the Samco Mutual Fund having SEBI registration No MF-077/21/03    having its registered office at 1003-A, 10th Floor, Naman Midtown, Senapati Bapat Marg, Prabhadevi(W), Mumbai 4000013. The Board of Directors and Core team are annexed herewith in the Corporate Profile.
Details about the Sponsor, SAMCO Securities Limited, https://www.samco.in/ is a wealth-tech start-up headquartered in Mumbai, which is one of India's fastest growing companies in the Discount Broking Industry with over 250000 customers.
The company aims to solve problems and at an extremely affordable cost for its customers who actively trade or invest in the Indian capital markets with the use of algorithms, data science and artificial intelligence.
Details about the Trustee Company, Samco Trustee Pvt Ltd is the trustee to Samco Mutual Fund having its registered office at 1003-A, 10th Floor, Naman Midtown, Senapati Bapat Marg, Prabhadevi(W), Mumbai 4000013. The Board of Directors and their profile are annexed herewith in the Corporate Profile.
Disclaimer: Mutual Fund investments are subject to market risks, read all scheme related documents carefully. Past performance is not an indicator of future returns.