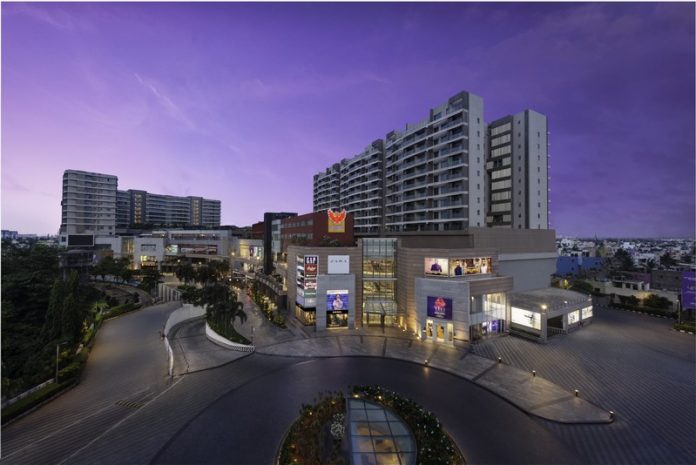 PHOENIX MARKETCITY AND PALLADIUM ENSURES EMPLOYEES AND RETAIL PARTNERS ARE FULLY VACCINATED, AHEAD OF REOPENING
Chennai, 28th June 2021:, Phoenix MarketCity & Palladium, Chennai's premium destination for shopping, dining and entertainment, has successfully completed the vaccination drive for the employees and retail partners.
As per the recent guidelines issued by the Government, Phoenix MarketCity and Palladium will open its doors today (28th of June) and is all geared up to provide a safe and a secure experience for the customers by ensuring that the staff at the mall are fully vaccinated, after multiple phases of vaccination drive that commenced during the early month of March.
Continuing to stay vigilant against Covid-19, Phoenix MarketCity & Palladium have additionally taken the following meticulous measures to ensure a safe shopping experience for its customers.
Stringent safety precautions have been enforced across the mall with:
Increased frequency of sanitation at high-contact points
Automated mall density checks
UV sanitization of visitors bags
Mandatory wearing of masks by everyone throughout their stay in the mall (Visitors are not allowed to remove their masks after entering the mall)
Two-step distance at lifts, escalators and bill counters
Sanitation of trial rooms and clothes after each try-on
HVAC air conditioning – Continuous sanitization and monitoring of air quality
Deployment of safety officers at each level to ensure adherence to safety measures
Provision of Nhance by Phoenix app for visitors to plan their shopping experience
Speaking on the same, Ms. Pooja Patti, Centre Director, Phoenix MarketCity and Palladium Chennai, said "Providing a safe environment and an enjoyable shopping experience in a seamless and secure manner, is our utmost priority. We have ensured that our employees and retail partners have been vaccinated. Stringent safety measures have been placed across the mall at multiple check-points and we have adopted efficient use of technology, to maintain high levels of safety."