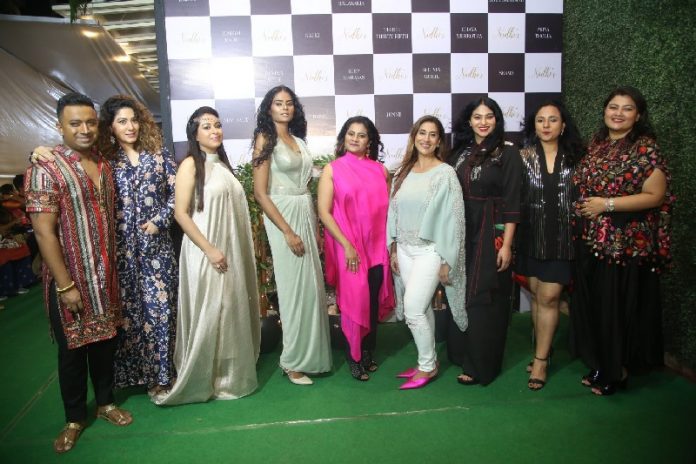 Nidhi's Multi Designer Store Launched for Diwali Festive Season at Rutland Gate – Chennai
Nidhi's Multi Designer Store is setting a new trend in the New Normal by hosting a Diwali Festive event. The collection will be launched by a Fashion Walk by the most renowned, successful women of Chennai like
Laxmi Devy, Actress
Susan Verghese, Owner, Hindustan University
Shamshad, Model & Owner, Buva House
Sakshi Sahoonja, Socialite
Rehmat Khubchandani, Socialite
This Main gala was hosted and curated by Karun Raman and Reema Thakker Tiwari.
Nidhis, A Multi Designer Store situated in the heart of the city, Rutland Gate host the top most designer apparels & fashion labels from across India. As a brand Nidhi's emphasizes on style, compassion, happiness, and aims to create a feeling of joy which one can treasure. It's a one-stop place for all ages between 16 to 60. The store has statement pieces that are handpicked and not only affordable but also stylish.
With the Diwali & Wedding Season setting, the store launched its Diwali Collection on 30th October 2020. The designers being showcased specially for this collection are
• Kavita Bhartia
• Amit Aggarwal
• Namrata Joshipura
• SVA
• Joy Mitra
• Taika by PoonamBhagat
• I am Design
• Rishta by ArjunSaluja
• Nidhika Shekhar
• Aarbee by Ravi Bhalotia
• Khushboo Rathod
• Palak Gaba
• Label Ibtida
• Shloka Sudhakar
• Purva Couture
• Keerthi Kadire
The store will be showcasing this special Diwali collection on 31st October and 1st November as well.
Showcase Dates – 31st October and 1st November 2020
Showcase Timings – 10.30 am onwards
Store Address – No.8, RutlandGate,Chennai – 600006