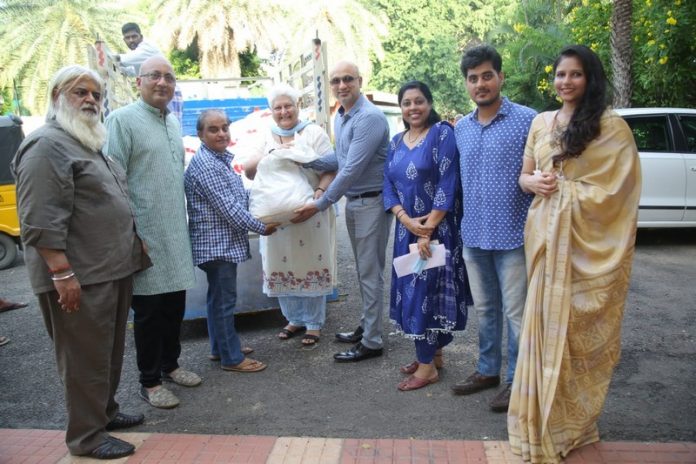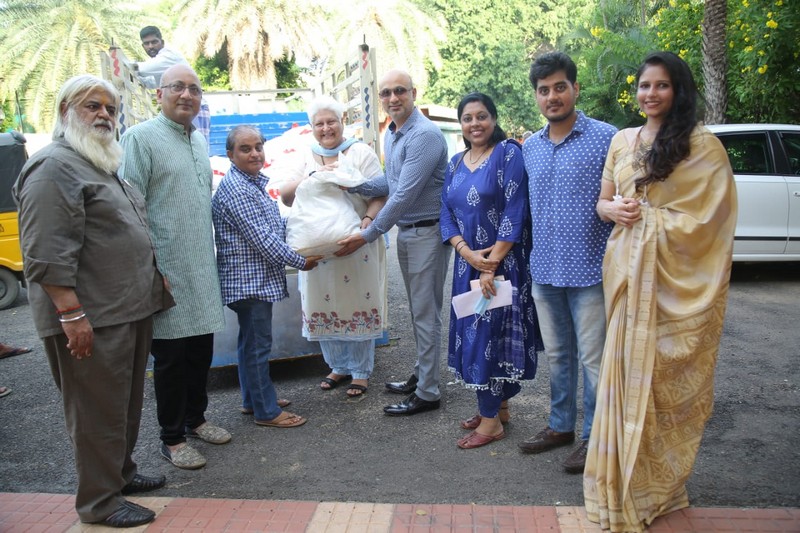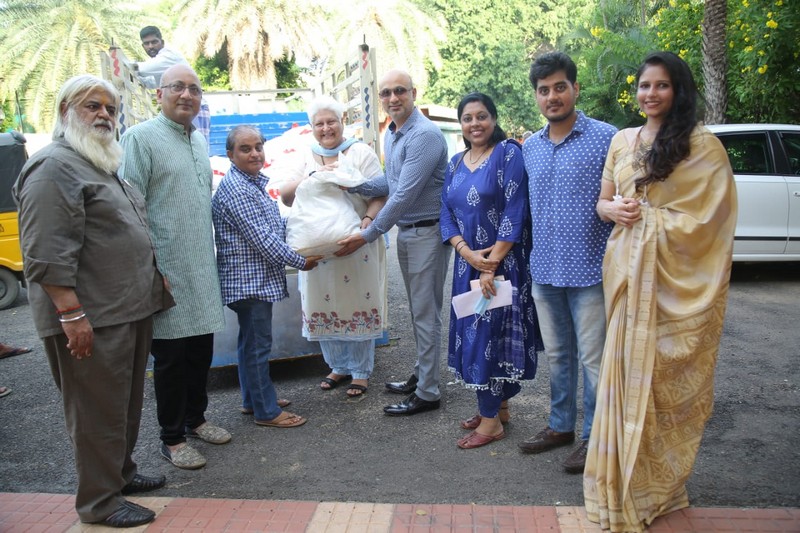 Nawabzada Mohammed Asif Ali, Ms. Neerja Malik & Ms. Varsha Aswani 

distributed 

 Food & Provision  for the 5

00 

underprivileged families initiative by  A Born To Win Research Foundation Trust at Royapettah.
Born To Win Research Foundation Trust conducted their monthly distribution drive of 500 Food & Provision kits at Amir Mahal Palace, Royapettah, Chennai .This time, the campaign was formally inaugurated by honourable Nawabzada Mohammed Asif Ali, Dewan to the Prince of Arcot & Ms. Neerja Malik, Inspirational Speaker & Cancer Counsellor.
In a move to offer relief to the people who are in need during pandemic, Born To Win Research Foundation Trust initiated monthly Food & Provision Distribution Campaign in March 2020. Born To Win started free distribution of food & basic necessities for the needy at different locations in Chennai. To drive this campaign successfully all months, the non-profit organization has been associating with other charitable trusts – Daasya Foundation, Sankalp, Sindhi Association & Annai Charitable Trust for the commitment of monthly drive campaign.
The aim of the monthly campaign was to be able to supply food & basic provisions for about 100 to 500 needy families per month. The kit usually includes basic necessities like Rice, Dal, Edible Oil, Atta, Tea, Sugar, Toothpaste, ImmunityTablets & Salt. The beneficiaries of this campaign are the families of Cancer patients & Cancer conquerors, school girls who have lost either of their parent due to Covid, housekeeping staff, poverty-stricken Covid patients, specially abled & other destitute families. The drive is also conducted all months at Gremaltes Hospital to support the patients of Leprosy.
This month's campaign was held at Amir Mahal Palace where Nawabzada Mohammed Asif Ali & Ms. Neerja Malik distributed the basic necessities to the underprivileged families. Expressing her gratitude, Founder of Born To Win Research Foundation Trust, Ms. Varsha Aswani stated, "In the present time of suffering, we need to support our society. Our organization with other charitable trusts are committed to drive this campaign every month & endeavor to help as many families as possible. Today, I am very thankful to Nawabzadaji & Neerjaji who selflessly took part in this initiative & supported 500 destitute families."