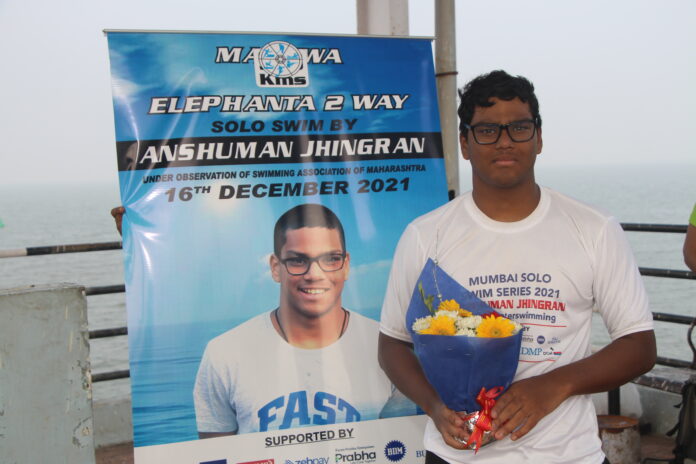 Mumbai's Anshuman Jhingran is first ever swimmer to complete marathon swim between Mandwa In Alibaug to Elephanta Island
Mumbai,  Mumbai's Anshuman Jhingran completed his 5th marathon swim from Mandwa In Alibaug to Elephanta Island and back in 10 hours 19 minutes. The two way swim covered a distance of 42km. He is the first swimmer ever to swim on this route which is a challenge due to tidal change and opposing water flow from various creeks.
Anshuman started his swim from Mandwa Jetty at 4.41am on 16th Dec 2021. Braving the cold morning, he swam through the open sea to reach Elephanta Island around 9 45am. Battling numerous jellyfish stings and inclement weather, he made his way back to reach Mandwa jetty at 3.00 pm to finish the swim. He has now set his eyes on swimming from Vashi to the Gateway of India on 22nd Dec 2021 which will be the 6th swim in the series.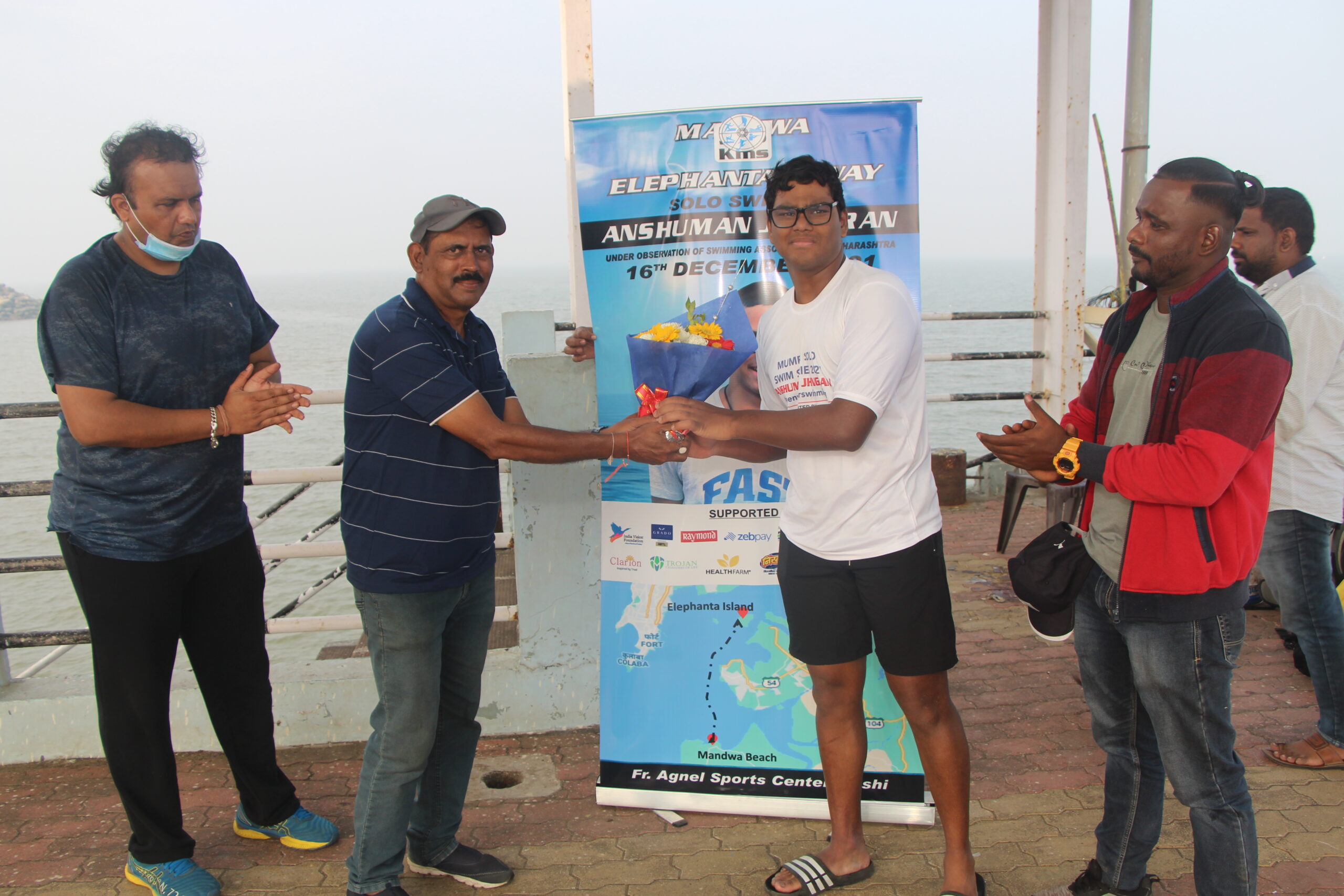 Anshuman trains with Shiv Chhatrapati Awardee coach Gokul Kamath and Amit Awale at the Fr. Agnel Sports Complex in Vashi. The swim was piloted by long-distance swimming coach Shri Kishore Patil.