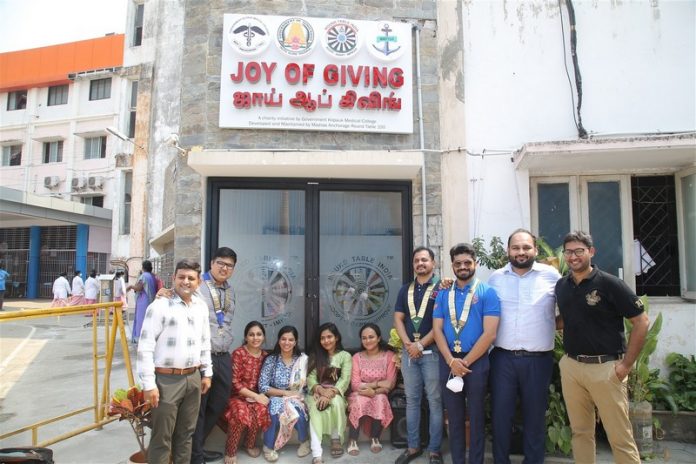 Madras Anchorage Round Table 100 (MART 100) Inauguration of Joy of Giving room in KMC Premises in the presence Mrs. Shanti Malar,  Tr.Santhoshraj, Tr.Rajesh Bohara 
Madras Anchorage Round Table 100 (MART 100) and Kilpauk Medical College and Hospital in continuation to its multi pronged community service activities has developed a Joy of Giving Room in KMC premises.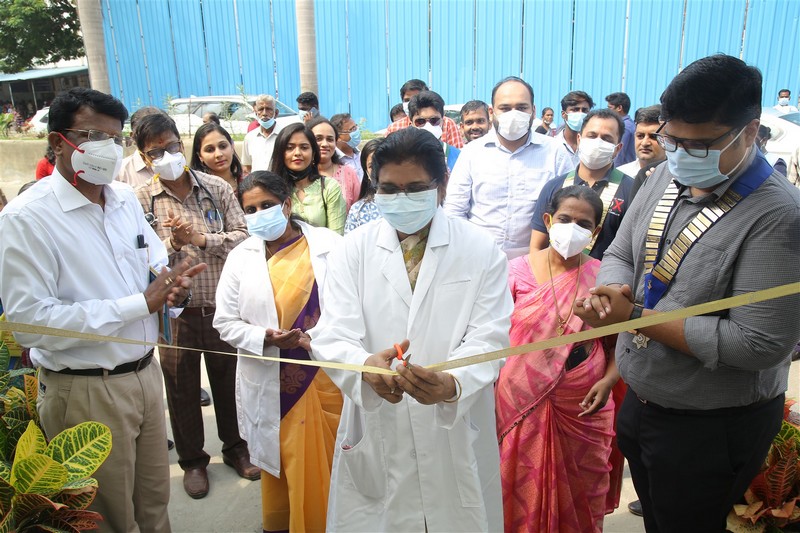 The room was inaugurated in the presence dean of KMC, Mrs. Shanti Malar, Round Table India, Area 2 Chairman, Tr. Santhoshraj, Chairman of MART 100, Tr. Rajesh Bohara amongst others on 20 October 2021
Speaking more on the project, Chairman Tr. Rajesh Bohara mentioned that "Community Service has been one of the most satisfying and gratifying activity which MART 100 carries passionately over the year. Continuing our long term association with KMC, we are happy to develop this room which will allow donors to place items and cater the need of poor". MART 100 would like to thank KMC and its team of doctors who have led from the front during this pandemic.