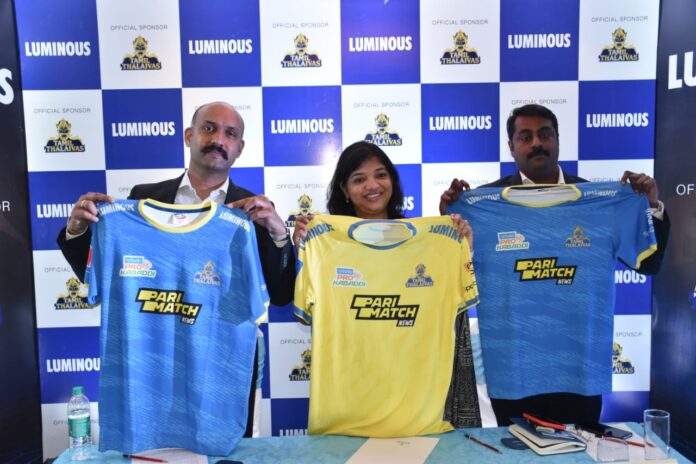 Luminous strengthens Tamil Thalaivas as an Official Sponsor at Pro Kabaddi League 2021
~ Vivo Pro Kabaddi League Season 8 is set to begin from 22nd December 2021
Chennai,Tamil Nadu, December 20, 2021: Luminous Power Technologies, a leader in power backup and home electricals in India, announced its official sponsorship with Tamil Thalaivas for the upcoming season of the Pro Kabaddi League. As a part of this partnership, Tamil Thalaivas will now sport the Luminous brand logo on their jerseys. In addition, the brand will get visibility through the official website and respective social media platforms, besides creating a stronger association with the sport and the team.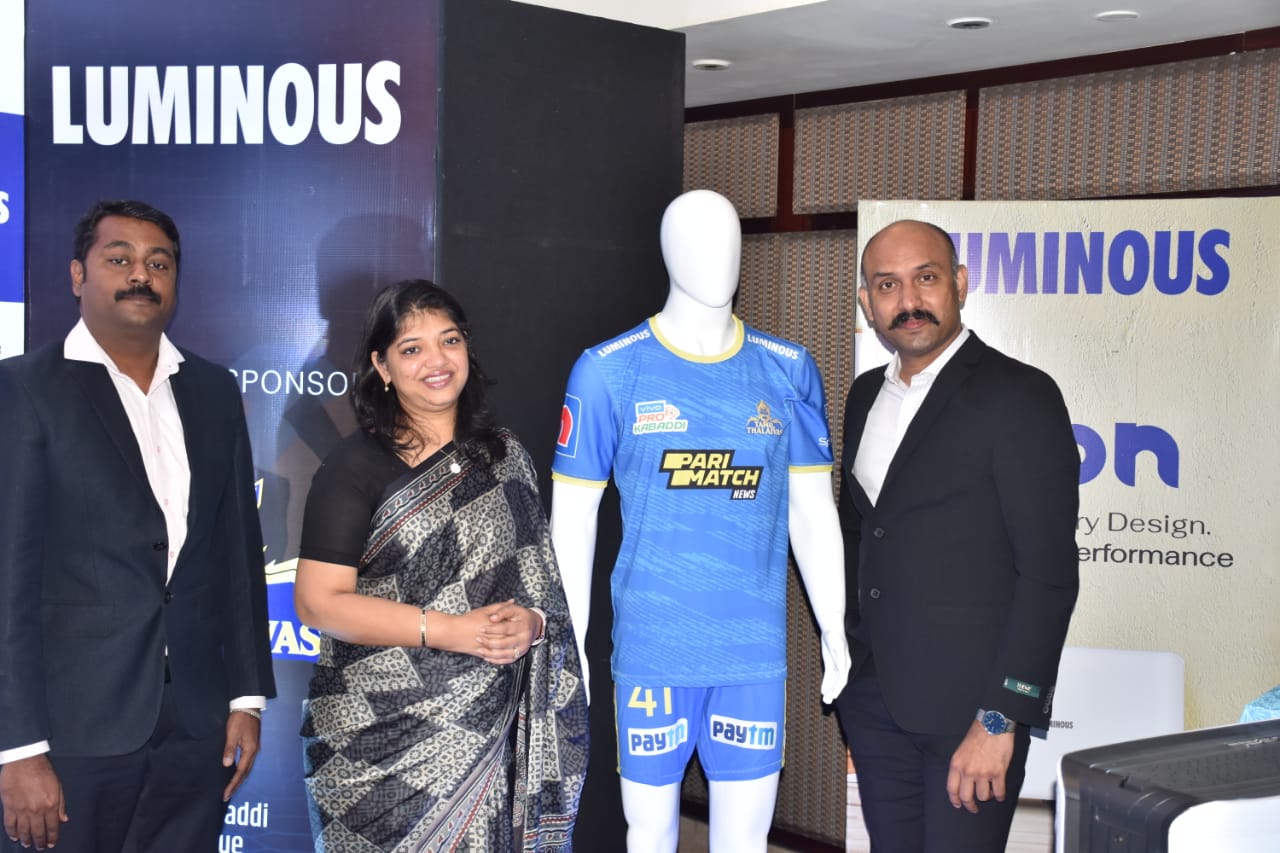 Ms. Ruchika Gupta, Chief Marketing Officer, Luminous Power Technologies, said, "South is an important market for Luminous. We have been through a remarkable journey here and with current growth of almost 50 percent, we are placed to achieve the INR 1000 Cr (revenue) mark by 2023. We are also focusing on further expanding our trade partners' network in the region and building our Logistics Centre in Hosur, which will help us in improving deliveries' timeline. Our association with Tamil Thalaivas is a strategic move to further deepen our roots across south India. We believe that Tamil Thalaivas embodies our enthusiasm, and we are looking forward to a fantastic season ahead. "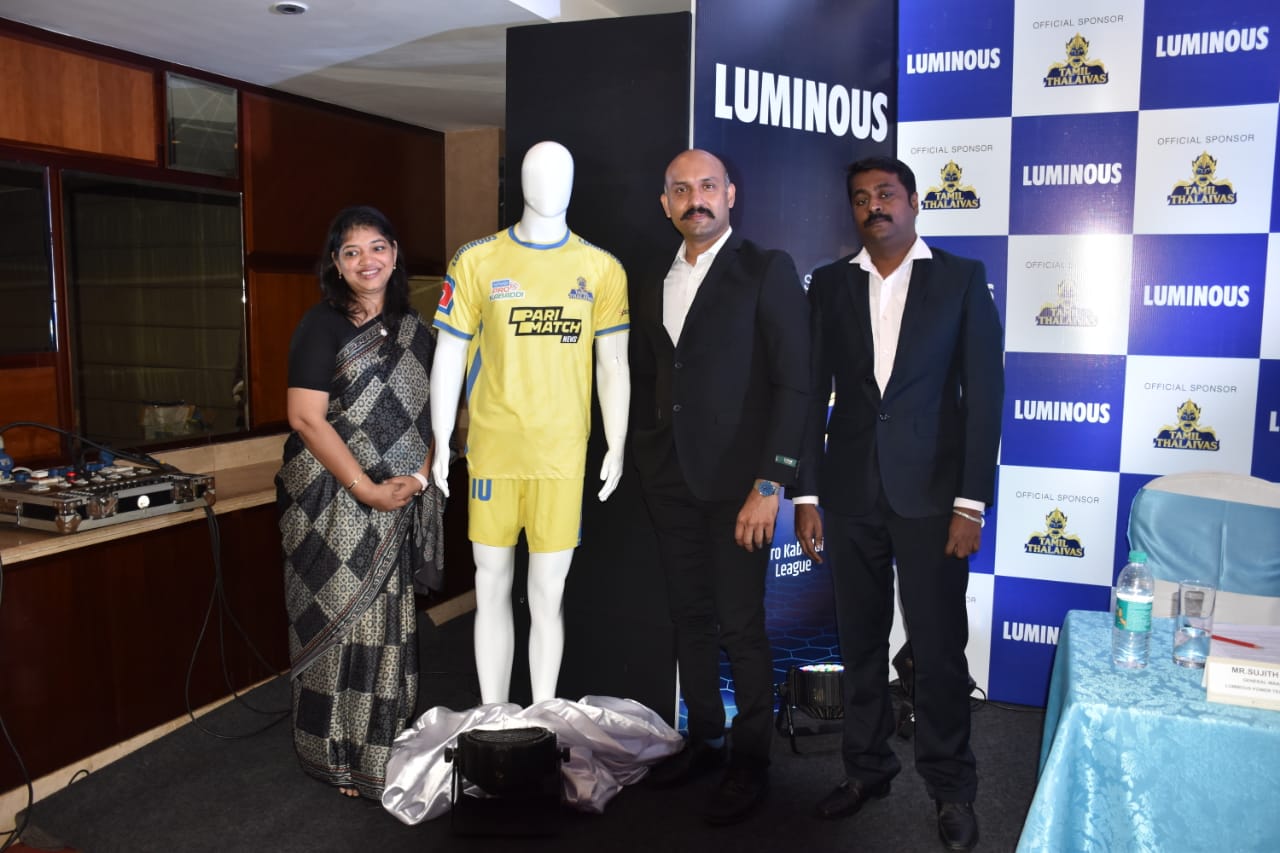 Commenting on this partnership, Nikhil Bhardwaj, Director, Tamil Thalaivas "We're excited to partner with Luminous Power Technologies. The brand has established a significant foothold in the power solutions sector over the decades, proving optimum performance, durability, and quality. These attributes are in line with our team's ethos and spirit. We are looking forward to a fruitful partnership with the brand and a successful season ahead."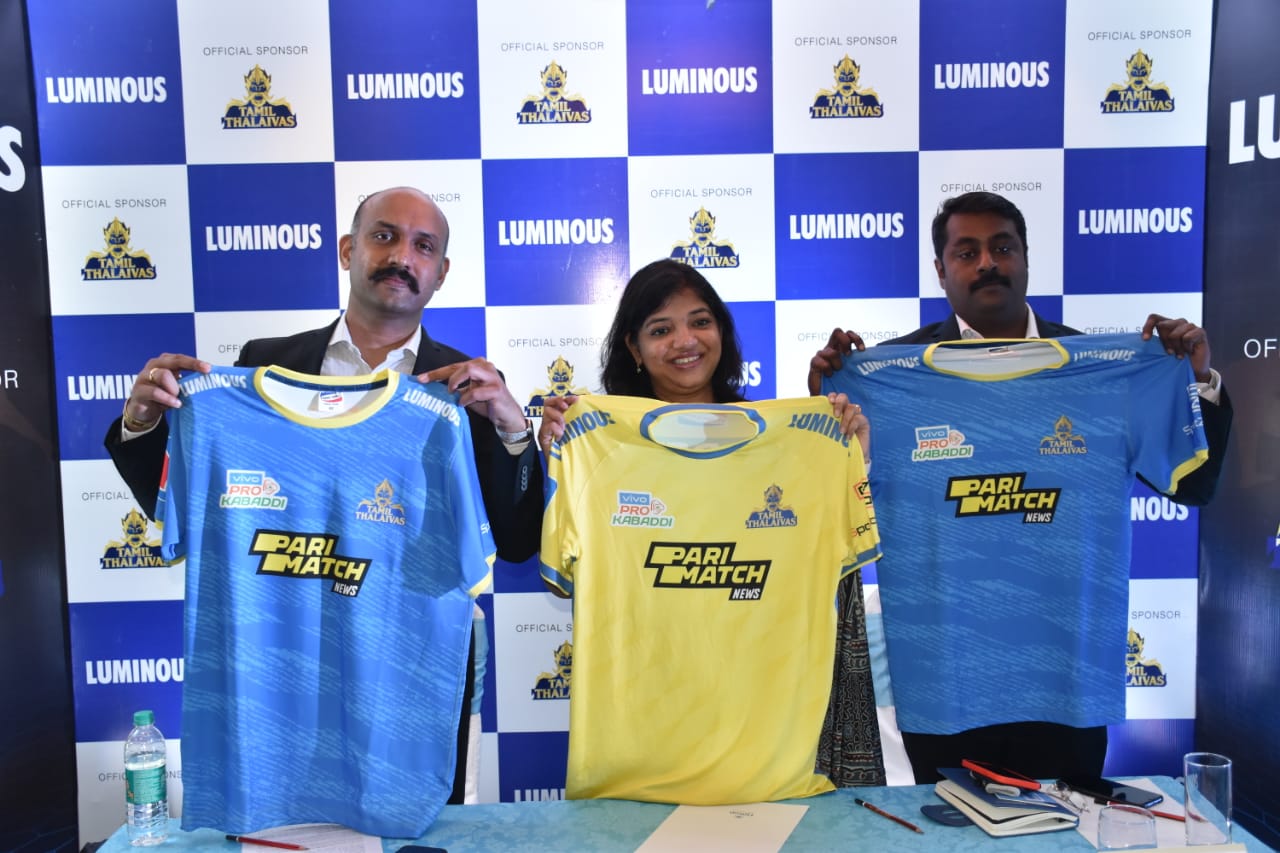 Vivo Pro Kabaddi is a ground-breaking initiative by Mashal Sports Pvt. Ltd. and Star India Pvt. Ltd. Since its inception in 2014, the League has revolutionized kabaddi's sport with incredible innovations, making it an aspirational sport for players and fans alike. Backed by the Amateur Kabaddi Federation of India (AKFI) and supported by participating members of the International Kabaddi Federation (IKF) and the Asian Kabaddi Federation (AKF), the League has witnessed tremendous growth over the past seasons.