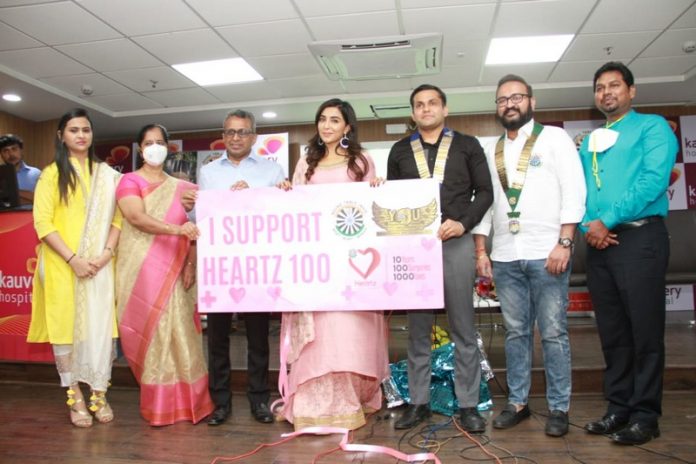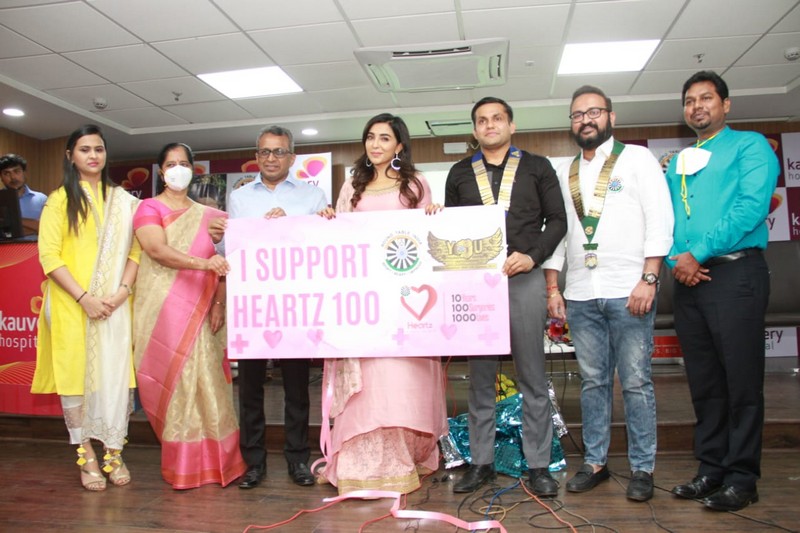 'Little Hearts Big Smiles' : HEARTZ 100 – 100 Free Heart Surgeries for Infants and Kids
HEARTZ 100 – 100 Free Heart Surgeries for Infants and Kids.  An Initiative by 
Madras Anchorage Round Table 100 and Kauvery Hospital
 "Little Hearts Big Smiles"
Mart 100 had embarked on an ambitious community service project few years ago  to undertake heart surgeries free of cost for kids suffering from heart diseases, infants to kids upto 15 years. We successfully completed over 300 surgeries. This year Chairman Kunal Chowdhari has committed that he would continue the good work and ensure to complete minimum 100 surgeries in the current year.
As planned and promised, Chairman Kunal Chowdhari and his conveners tied up Kauvery Hospital to do the surgeries during 2021.
Commenting on this, Dr Aravindan Selvaraj, Executive Director & Chief Orthopaedic Surgeon, Kauvery Hospital, Chennai & Dr. T. Senthil Kumar Executive Director
Chief Cardio Thoracic & Vascular Surgeon Kauvery Heart City
"The burden related to heart diseases in India is enormous and the treatment of children suffering from heart ailments requires special equipment and expertise, which comes with a heavy price tag. Lack of awareness, funds and hospital facilities are the reasons for majority of such children not surviving. With this initiative, we make sure socio-economic status is never a barrier when it comes to accessing quality healthcare. we have helped 100's of underprivileged children who so far were suffering from several heart diseases and our mission is to serve more in future by completely eliminating the lack of paediatric cardiac care accessibility to poor children with the support of Round Table India and Ladies Circle India."
ALSO READ:
ஏழை குழந்தைகளுக்கு இலவச இருதய அறுவை சிகிச்சை : காவேரி மருத்துவமனையில் புரிந்துணர்வு ஒப்பந்தம்
The initiative aims to enhance the accessibility of cardio healthcare for children belonging to the weaker section of the society. This programme is structured in such a way that it helps the children avail the treatment for all heart defects. Patients from other hospitals and states are also being benefited from this initiative by Madras Anchorage Round Table 100.
When we started this initiative, we never thought we could help many such children within this small period. Kauvery hospital and our generous donors for the cause has made this possible through their various screening camps and providing the necessary support through their expert doctors and high-end medical care. We will continue to offer our support and help as many children as possible."