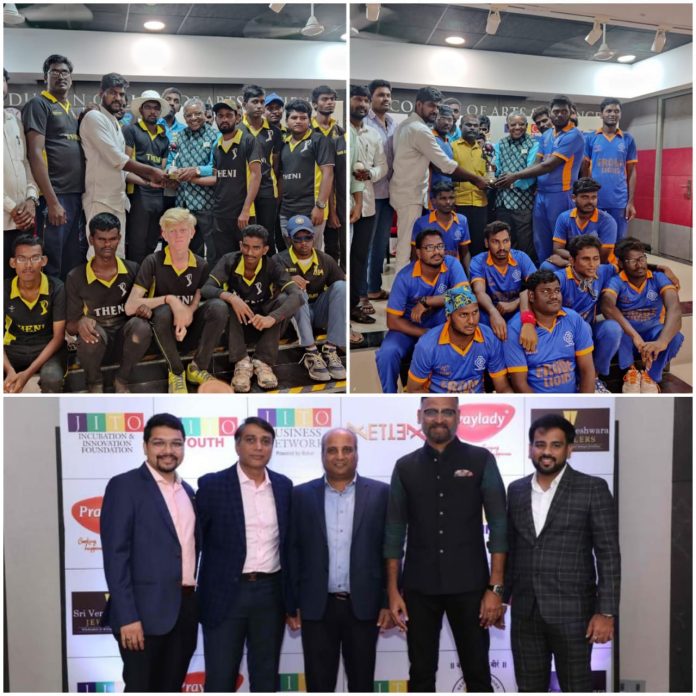 JITO Presents State Level Blind Cricket Tournament –  'Blind Champions' won by  Erode Team at Hindustan institute of Technology and Science, Padur
JITO Chennai Presents Blind Cricket Tournament supported by Hindustan institute of Technology and Science, Padur Organised by Tamilnadu Blind Association and GR events.
In this Tournament 200 Players participated from all over Tamilnadu consists of 14 teams competed with each other. In Finals Blind Champions won by Erode Team.
Mr.Kishore said we can't walk a while with closed eyes but we have people who makes things impossible, Things into possible. The team is made by 3 different people that is B1(No vision) B2 20% vision and B3 25% vision. They make a team with mix of all 3 players and support each other.
The Ball is made of plastic and added beads inside so that it makes Noise when they throw the ball under arm. It was shocking and interesting to watch all the Blind players.
And he also thanked the organisers, Sponsors, DK Jain and the team JITO, Chennai.