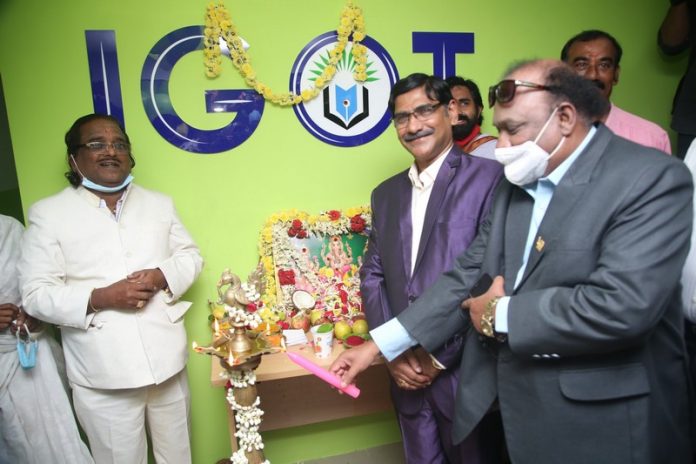 IGOT Finance limited inaugurated by Hon'ble Lok Adalat Judge Mr.A.K.N Vaithiyànathan & NFDC Director Mr.Rajeshkanna at Guindy
The Indian Guild of Traders (IGOT) a Non – Banking Financial Corporation has been grandly inaugurated at Guindy, MKN Road, Chennai.
The Finance Corporation that is embedded with many utilitarian features and Services has been launched by the Honourable Judge – Lok Adalat Mr A. K. N.Vaithiyanathan with chief guest.The National Film Development Corporation's Director Mr. RajeshKanna, The grand opening added cherry with Mr S. S. Krishnamoorthy, IPS (Retd.,) and Kalaimamani. Dr.G. Manilal.
Mr G. Swaminathan (Director) and Mr S. Ravishankar (ExecutiveDirector) after lighting the lamp, in their speech elaborated the importance of the value of money handling, loan schemes, basic requirements for availing loans, perks
and future plans of the IGOT. The whole show was well organised by Parivu Dr S. Sakthivel and the program ended with vote of thanks given by him.
The best part of the function was that prayers for the welfare of the company has been done in a well secular manner.