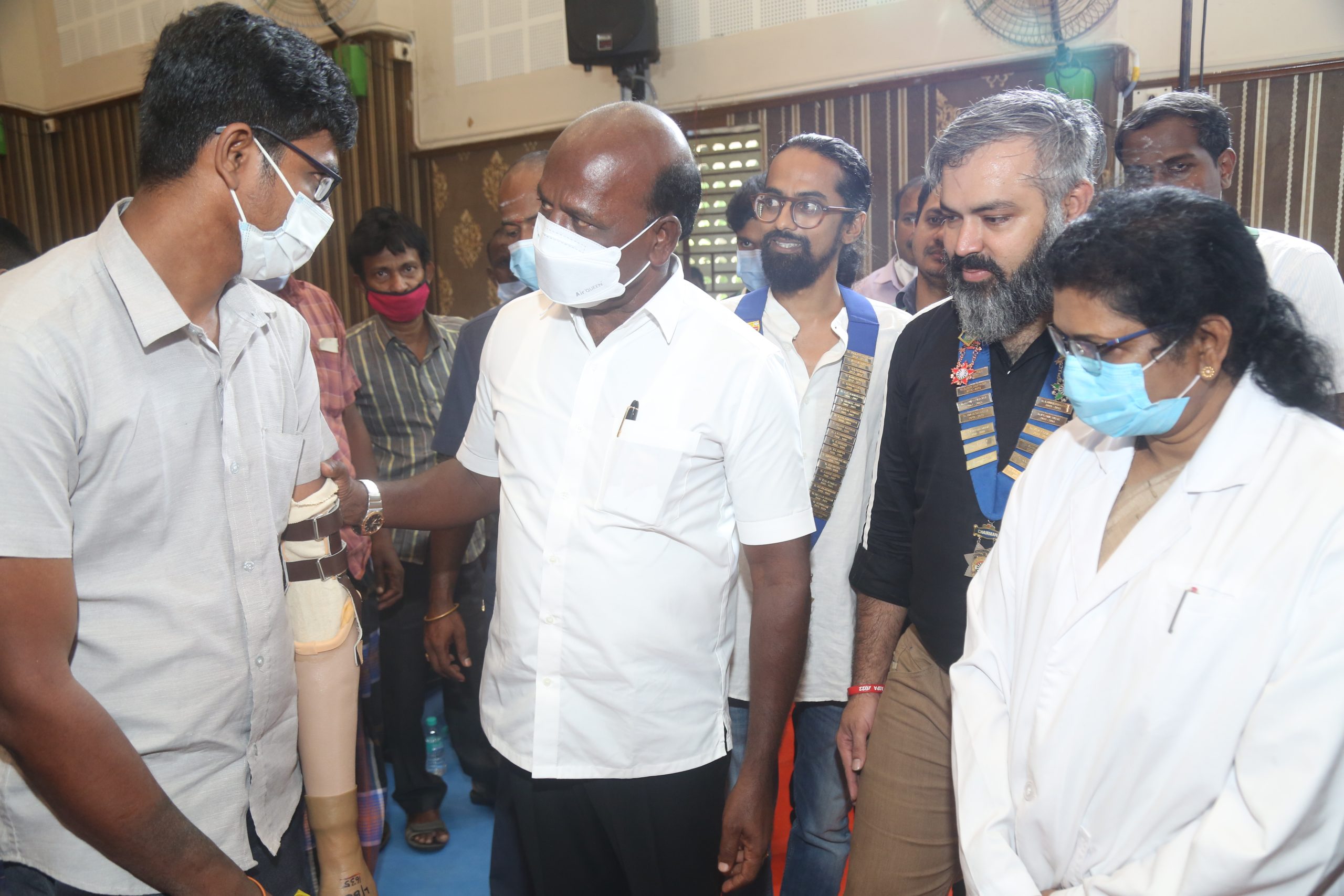 Honourable Minister Ma.Subramanianm

,

.Dr.R.Shanthimalar, Sunil Bajaj distributed 25 lakhs worth Free Artificial Limbs to 81 Patients at Government Kilpauk Medical Hospital
Madras Knights Round Table 181 and Coimbatore City Round Table 31 in association with the Government Kilpauk Medical College and Hospital organised a two-day artificial limb donation camp, starting on Tuesday. Round Table was happy to fecilitate the Release of the Burns Awareness Video for "Burns & Plastic Surgery Department".
This is not the first project of Round Table 181. This year, they completed 181 cataract surgeries and also have a long term project in association with Saveetha hospital, called, AATRAL, to provide financial assistance to women and children with potentially curable cancer. The vision is to create a cancer free society, whereby the disease is detected early and timely treatment is given to all. Round Table 181 promotes awareness and delivers affordable medical care to the needy cancer patients, starting with breast and cervical cancer.Last month, as a part of women's day celebrations, we chose 27 cops as beneficiaries and have been taking care of the complete cost of their cancer treatment," said Sunil.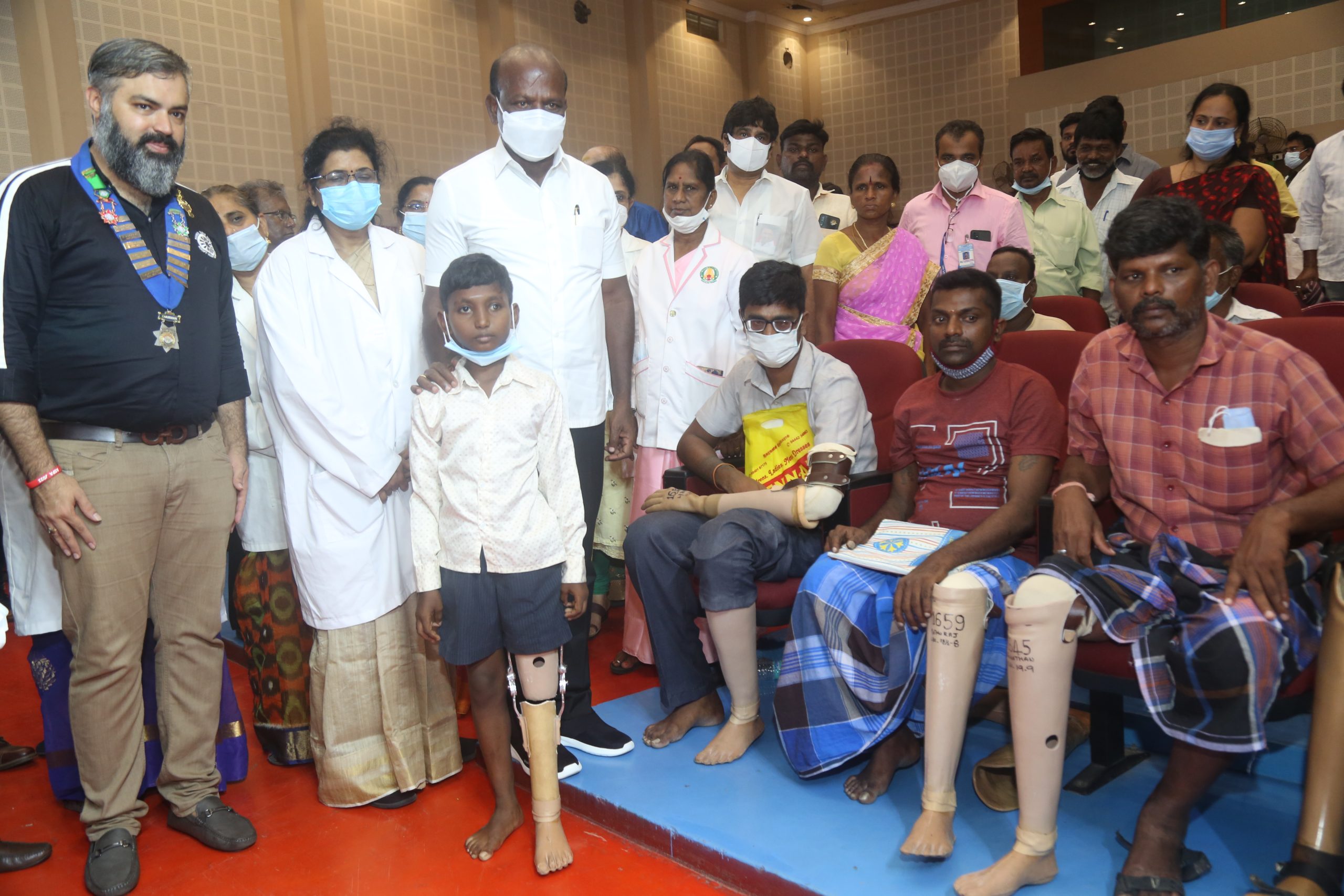 Apart from this, Round Table India is widely known for its 'Freedom Through Education' project where classrooms are built for underprivileged children. There are more than 4500 tablers across India.
Honourable Minister Ma.Subramanian, Dr R Shanthimalar, Dean, Government Kilpauk Medical College along with Sunil Bajaj, chairman MKRT 181 & Ms.Varsha Aswani, Founder Born to Win were present at the event