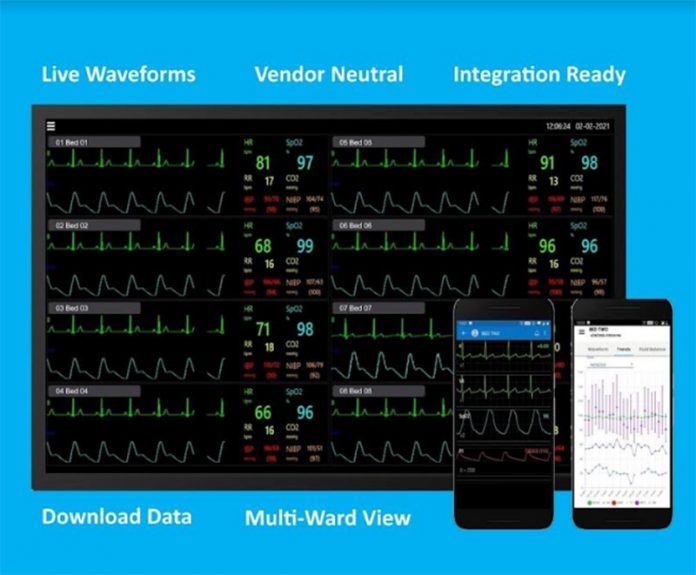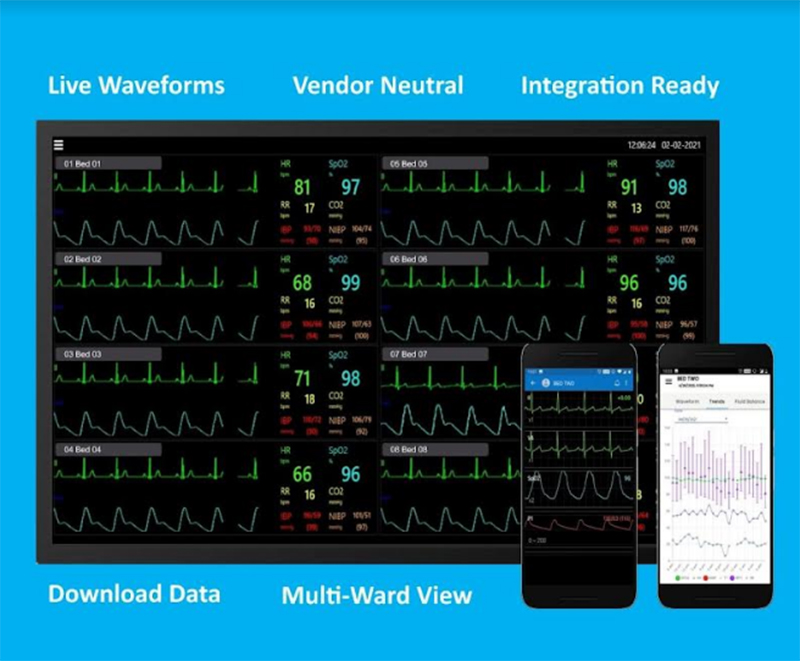 Health Sensei Launches 24×7 Live Remote Patient Monitoring System for Hospitals
¬ Digital Hospital Solution is helping Doctors monitor ICU Patients from their Smartphone;
Live at 100+ ICU Beds ¬
Chennai, July 26th, 2021: Health Sensei, a healthcare start-up involved in hospital digitization has launched a 24×7 live patient monitoring system for Hospital critical care units and wards. This smartphone app-based solution helps Hospital Intensive care doctors and primary consultants with continuous monitoring, early clinical decision making and intervention capacity. The system provides customized threshold alerts which will alert Physicians and help with early identification and early initiation of therapy thereby improving the quality of patient monitoring & patient safety.
Health Sensei was born in brainstorming between healthcare, IT & technology development veterans with initial product development at IIT-Madras. An initial solution was piloted at Dr. Mehta's Hospitals during COVID wave 1. Subsequently, feedback from leading intensivists led to incorporating additional features including live waveforms and retrospective data analysis into the application. The solution received funding support from BIRAC (Biotechnology Research Assistance Council) to scale implementations across hospitals in India. It is listed on Biotech Showcase under Healthcare – a site for emerging Biotech enterprise addressing nationally relevant product development needs.
Health Sensei's IoT gateway installed at Hospitals collects patient health data from bedside medical equipment and transmits it to Doctors & nurses smartphones or Tablets. Caregivers can conduct digital rounds and monitor live waveforms and vitals anytime, anywhere. Additionally, at regular intervals, patient vitals can be integrated with patient's electronic medical record. This eliminates manual data entry by nurses, thereby, significantly reducing the workload of nurses, increases data accuracy, and facilitates informed clinical decision making.
Health Sensei's remote monitoring solution saw quick adoption during COVID's 2nd wave helping hospitals monitor multiple patients through a single dashboard and saved 5hrs per ICU per day through auto vitals capture. The solution can be implemented in 1 week, supports existing patient monitors and offers great value for money. It is currently live at 100 plus ICU beds across eight hospitals in South India. Additionally, 10 hospitals have signed up for pilot trials in the past 1 month. Remote ICU and ward monitoring significantly reduce the risks of in-person contact, managing staff shortages, and providing people with an alternative to the traditional forms of medical consultations for COVID and beyond, said Mr. Sabarish, Chief Product Officer, Health Sensei.
Health Sensei's integration is our first step towards a paperless ICU. With their remote monitoring application, we are now able to monitor health vitals from multiple patients through smart phones. This resulted in improved quality of patient monitoring, patient safety and provides peace of mind in our critical care unit, said Dr. Rajkumar S, Consultant & Deputy Head Critical Care Medicine, Dr Mehta's Hospitals. Continuous monitoring of patients in ICU was challenging, COVID 19 pandemic further aggravated the issue and it had highlighted the much-needed focus on the use of digital technology solutions in hospitals to improve clinical outcomes and to ensure the safety of both health care workers and patients added Dr Rajkumar.