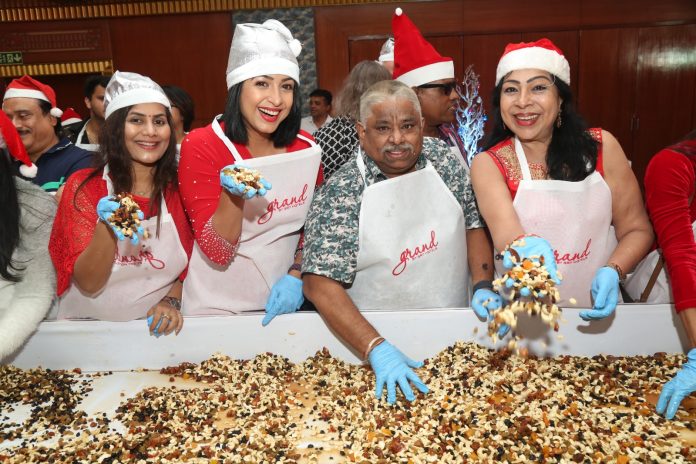 Grand Chennai by GRT Hotel Dry Fruit Mixing Ceremony started grandly as a preview of the preparation of 417 Kg Christmas Cake Ushered in the Festive Season with Elegance and Unity
Chennai

:-

– Grand Chennai by GRT Hotels & Resorts, a renowned name in hospitality, successfully kicked off the festive season with its much-anticipated 'Dry Fruit Mixing Ceremony.' The event, which took place at the Southern Crown Hall, delivered an evening of merriment and togetherness.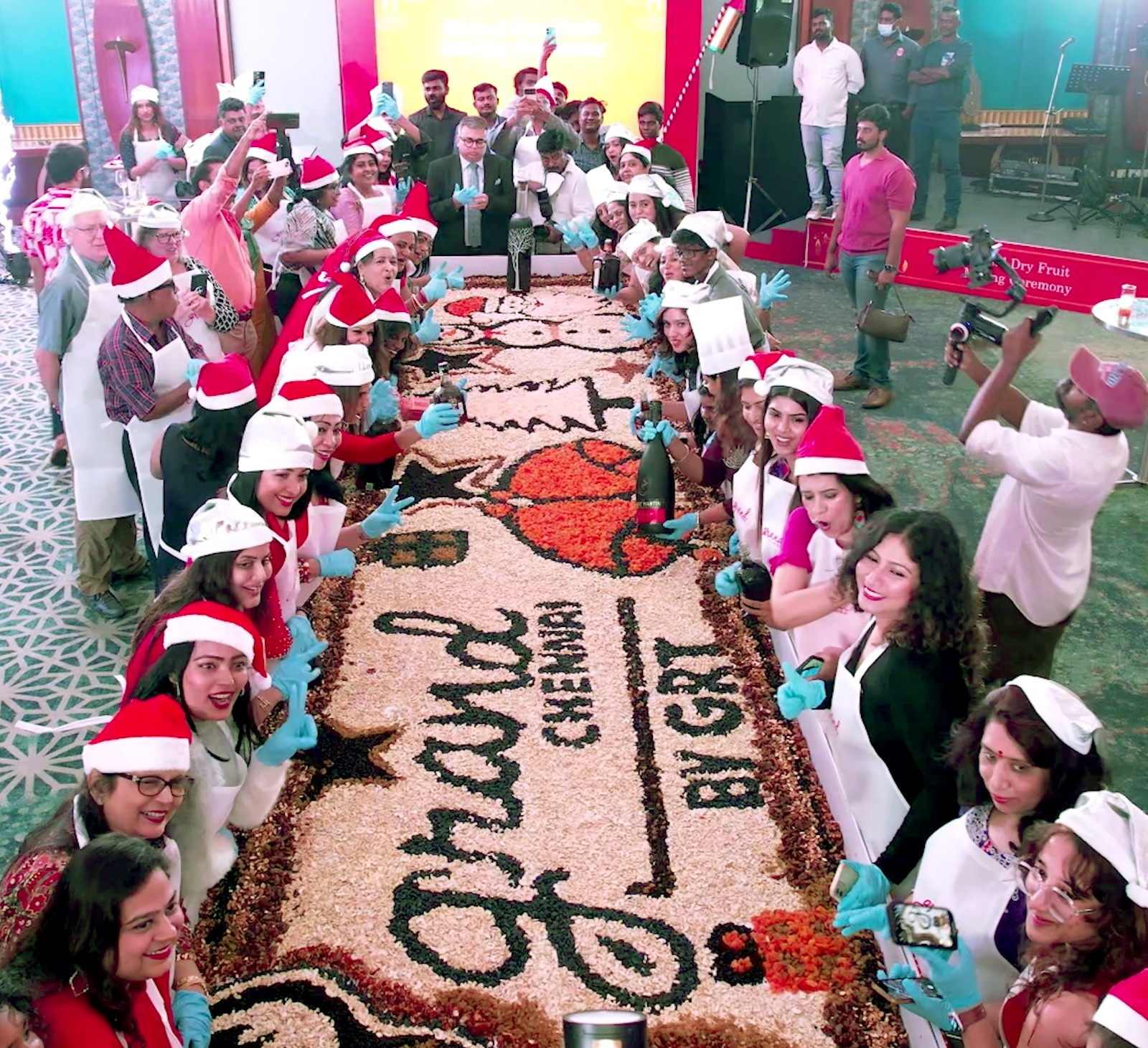 Embracing the spirit of Christmas, the ceremony brought together guests and esteemed members of Chennai's social community in a symbolic blending of sundried fruits, choice nuts, and exotic spices, all to prepare for the sumptuous Christmas cake. This event symbolized unity and the joy of the season, creating cherished moments.
Accompanying the ceremony was a captivating live band, which provided a melodious backdrop for the evening. Guests savored fine wines, beer, and gourmet appetizers, enjoying a feast for the senses.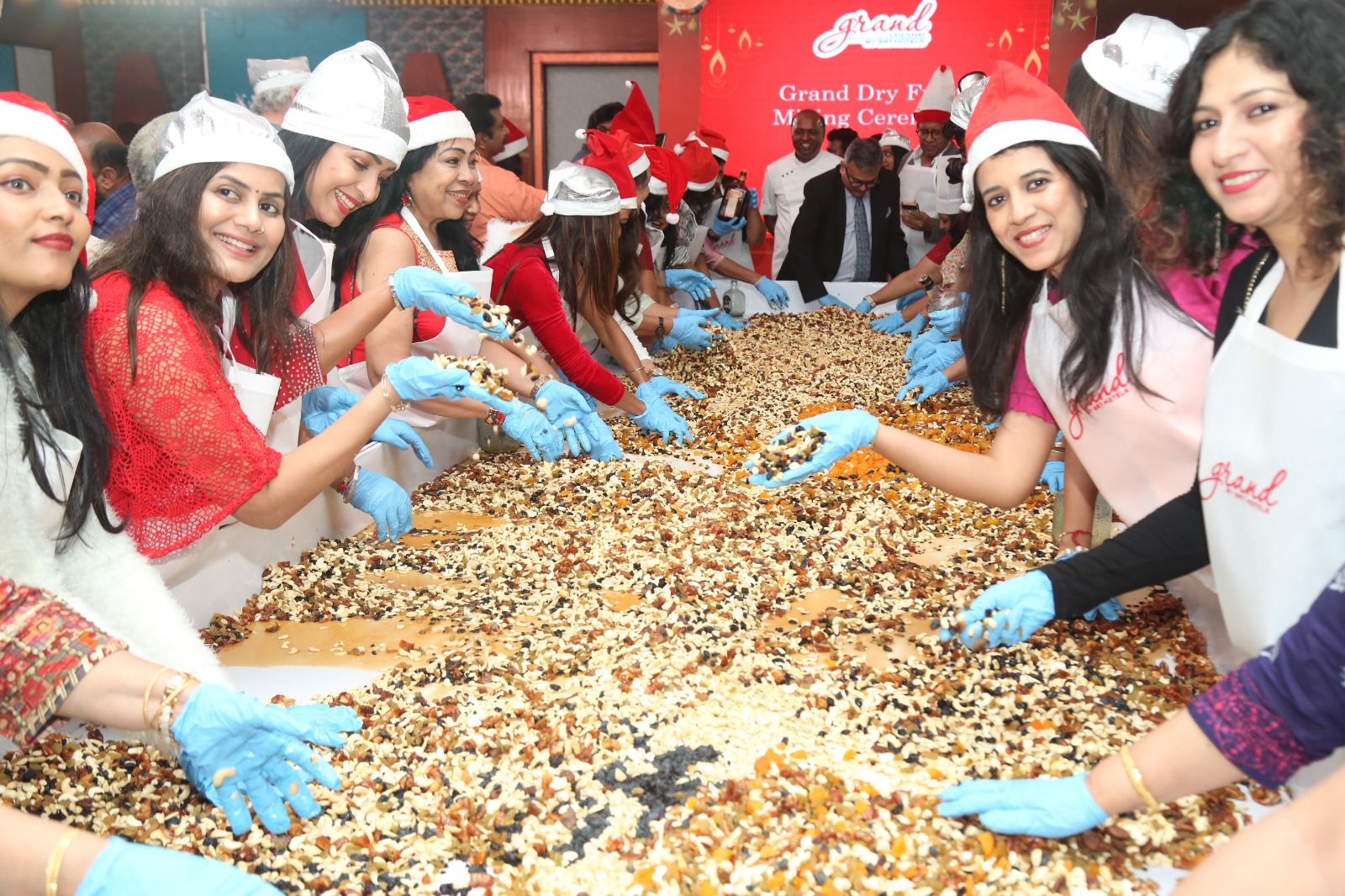 Reflecting on the event's success, Mr. Elango Rajendran, Senior General Manager of Grand Chennai, shared his heartfelt sentiments, stating, "We were absolutely thrilled to uphold our tradition of excellence, infusing warmth and camaraderie into this festive season, enriched with our signature luxury."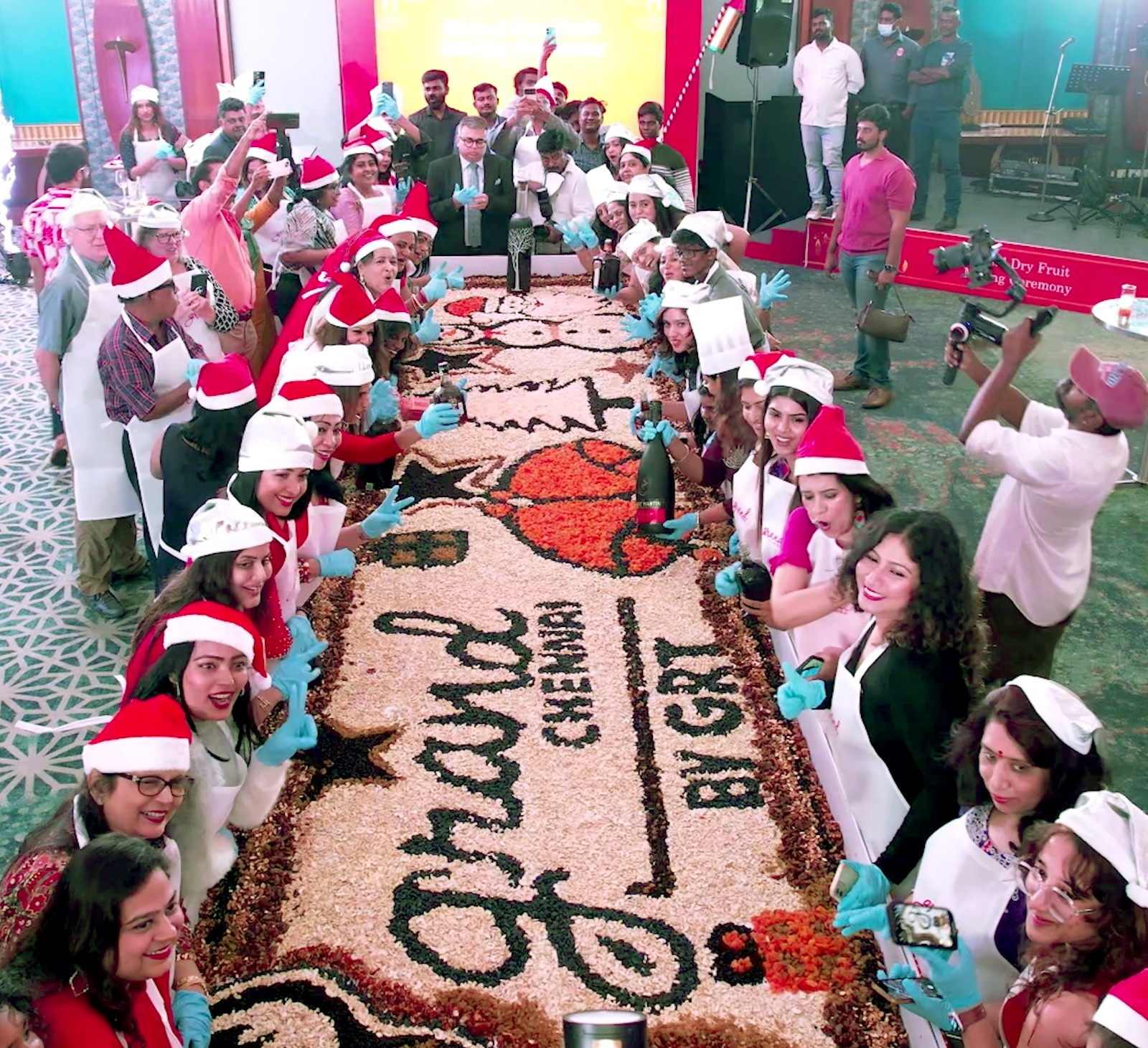 Speaking later, Chef Damu said that this is the second year that he is participating in this Fruit Mixing Festival. He said that about 500 kg of fruits and dry fruits are used to make a huge 1500 kg cake. He also said that this cake contains a gold coin and the lucky customer will get it.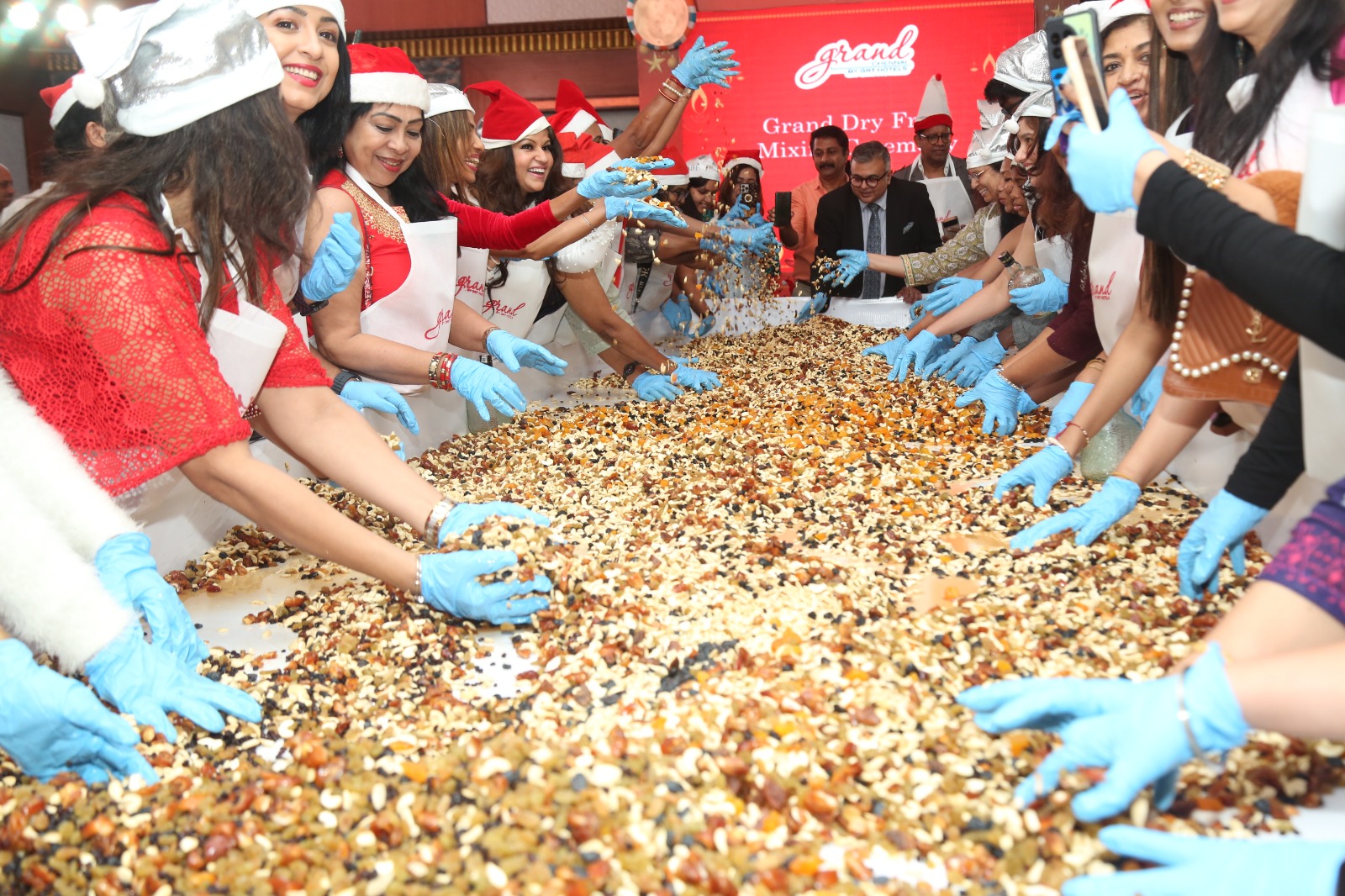 GRT Grand-in corporate chef Seetharam Prasad said that the dry fruits are soaked in around 60 liters of alcohol to make plum cake and pudding and this cake will be put on sale on December 15.