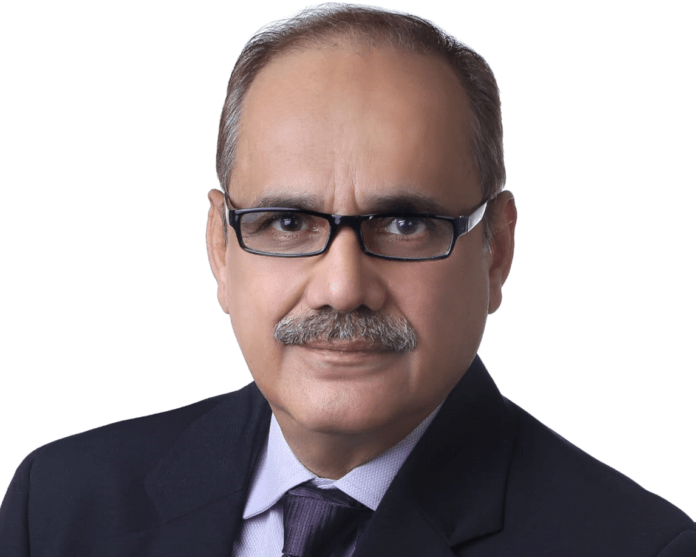 Flashgard Appoints Mr. Ajay Sharma as Its President
 Hyderabad:  FLASHGARD is pleased to announce the appointment of Mr. Ajay Sharma as its President. The company believes his assiduous views about the telecom industry and leadership qualities will play a vital role in establishing Flashgard as a prominent player in the mobile accessories market.
Ajay worked with various organizations including Micromax Informatics Ltd, ROKiT Phones, Obi Mobiles, HTC, and USHA International Ltd. He has been exemplified in his 4 decades of career and has been instrumental in the launch and growth of leading Mobile brands starting with HTC. He is highly respected and followed in the channel and has an amazing understanding of the Mobility Industry.  He explores technology, market dynamics, consumer preferences, channels, supply-chain and brings a holistic view of the mobile ecosystem.
Sharing his views on Mr. Ajay Sharma's appointment, Mr. Venkat Rao, Founder & Managing Director of Flash Solutions Pvt Ltd. said, "We are extremely delighted to have Mr. Ajay Sharma as the President of Flashgard. With his vast experience in the telecom industry, he is the best fit to head the business as President and establish our market base. Having him in our team will help us expand our business nationally and focus on strategic growth parameters."
Speaking on his appointment, Ajay Sharma said, " In my career spanning 4 decades I have been associated with telecom and mobility companies around the globe.   I am really excited to be part of the vibrant team at Flashgard and share my knowledge and experience with the team.  I will focus on establishing a robust expansion plan for fuelling growth and help our leaders and teams to make meaningful progress and establish our brand in the market."
Flash Solutions is one of the first companies to launch an intelligent screen protector cutting machine, i.e. FLASHGARD, which is capable of on-demand cutting the protective film for any selected model to make a perfect protector for any of the gadgets.