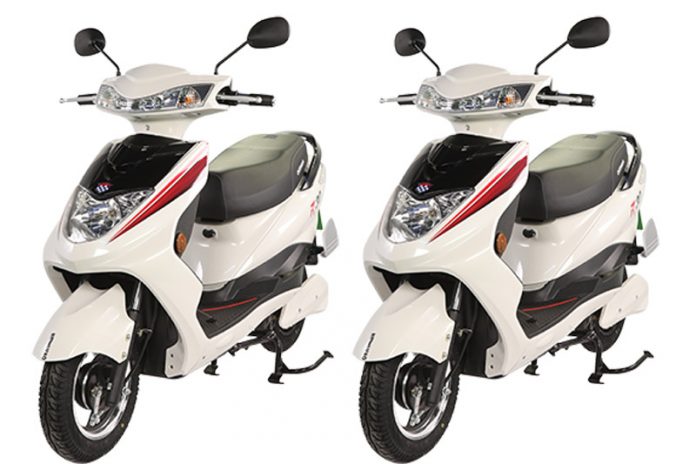 Experience your safe EV ride with Okinawa R 30
Hyderabad, September 1, 2020: Electric vehicle is still a very new concept for Indian audience. Though EV players have been trying to popularize the concept, but the change of mindset takes its own sweet time. To beat this EV player Okinawa introduced slow speed scooter that can offer EV experience to children. Slow speed EV allows users of all age groups to cover short distance travels in a safe manner. Since these e scooters clock a maximum speed of 25 kms per hour, children and women can comfortably travel to run their daily errands like – shopping, tuitions, school etc. We would like to tell you about Okinawa R30 Slow speed scooter that is enabling this experience for all:
Power
R 30 gets a 250 watt BLDC waterproof motor which gives a peak power of 250 watt. This enables the scooter to offer a comfortable range of up to 60 km on a single charge which can fulfill the daily requirements of users.
Battery
The Escooter is equipped with a 1.25 KWH detachable lithium-ion battery, which makes it easy for people to charge the battery from common house sockets of 5 Amp. Okinawa offers removable batteries that allows even those who do not have charging points in their parking to charge batteries at their homes. It takes just 4-5 hours for the battery to get fully charged. The scooter comes with a micro charger with auto cut.
Design
The e-scooter is available in 5 colors -Pearl White, Sea Green, Sunrise Yellow, Glossy Red, Metallic Orange. R30 flaunts a very balanced design that goes with the users of all genders unanimously. It comes with a stylish front headlights and rear lights. It also sports stylish aluminum alloy wheels.
Price
The e-scooter is available for INR 58992 ex-showroom price. It comes with a 3-year warranty on both battery and motor.