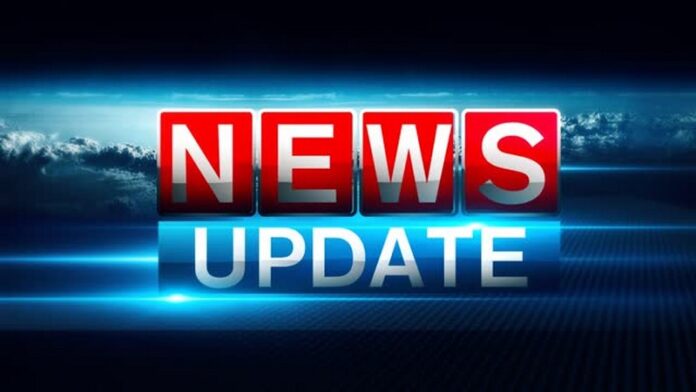 Eicher Motors Limited announces financial results for the quarter ended September 30, 2021 – FY 2021-22
For the quarter ended September 30, 2021, Eicher Motors Limited recorded total revenue from operations at Rs. 2250 crores, EBITDA at Rs. 470 crores and Profit after tax at Rs. 373 crores
Royal Enfield ended the quarter with best ever performance in international markets for the second successive quarter with total exports at 17,922 units, more than 132% increase over 7,714 in the same period last year; almost 41% increase over Q2 FY 19-20
Performance in international markets has been consistently improving with close to 4X growth in exports as compared to FY 2018-19 when annual exports stood at 19,721 motorcycles 
New Delhi,  Eicher Motors Limited (EML) today announced its audited consolidated financial results for the second quarter of FY 2021-22.
For the quarter ended September 30, 2021, Eicher Motors Ltd. recorded total revenues at Rs. 2,250 crores, up by 5.4% as compared to Rs. 2,134 in the corresponding quarter of FY 2020-21. EBITDA was Rs. 470 crores as compared to Rs. 471 crores in the same quarter of the previous financial year. Profit After Tax was recorded at Rs. 373 crores as against a profit of Rs. 343 crores during the same period last year. Royal Enfield sold 123,515 motorcycles during the quarter, a decline of 17.2% from149,120 motorcycles sold over the same period in FY 2020-21.
Commenting on Eicher Motors' performance, Siddhartha Lal, Managing Director of Eicher Motors Ltd. said, "The second quarter of the FY 2022 saw a remarkable performance by Royal Enfield in international markets with a growth of more than 130% over the corresponding period last year. Our consistent growth in volumes and global retail presence is testament to the company being on track to realise its vision of becoming the first premium global consumer brand from India. We strengthened our product portfolio with the launch of the all new Classic 350. The motorcycle takes forward the legacy of its legendary predecessor while significantly elevating the ride experience. The all-new Classic 350 has received resounding response from consumers across the country. At VE Commercial Vehicles, we continued to deliver on our sustained growth momentum backed by a robust recovery in HD, LMD and Bus segments. Overall, with the market picking up over the festive season, consumer sentiment significantly improving over the year, we see that demand continues to be strong and outstripping supply. With the semiconductor and supply chain issue expected to ease off over the next quarter,we are optimistic and poised for growth."
Speaking  about  Royal  Enfield's business through the quarter, B. Govindarajan, Executive Director, Royal Enfield said, "While this quarter was impacted by the ongoing global shortage of semiconductor chips, we have remained engaged with our suppliers to mitigate the situation and maximize supplies. Moving forward, we foresee the supply chain situation improving gradually and expect the availability of parts to increase beginning Q3-FY22 which will enable us to further ramp up production. During this quarter, our commitment towards nurturing the spirit of pure motorcycling underscored our initiatives. Our focus on fostering riding subcultures saw Royal Enfield mark its debut in motorsports with the Continental GT Cup – a unique retro track-racing initiative. We also initiated an epic endeavour to undertake a first-of-a-kind motorcycle expedition to the South Pole. 90° South, will see two  purpose built Himalayan motorcycles attempt to reach the South Pole in December this year to mark the brand's 120th anniversary. Also celebrating 120 years of the brand's legacy will be an exclusive range of limited edition helmets inspired by Royal Enfield's rich history. We have also launched several new collections  under motorcycling apparel including an exciting range of MiY riding jackets, and a unique collaboration with TCX for world-class riding boots."
The quarter marked the launch of the all-new Royal Enfield Classic 350, one of the most awaited motorcycles from Royal Enfield this year. A timeless classic motorcycle reimagined to meet modern aspirations, the all new Classic 350 is powered by the modern, globally appreciated J- series engine and is available in five new, exciting variants with 11 colourways. Launched in India, the motorcycle will soon debut across global markets as well.
On the apparel side of the business, Royal Enfield extended the Make It Yours (MiY) programme to its range of riding jackets keeping in mind the riders' safety, and comfort while being in line with Royal Enfield's focus on encouraging self-expression. In a collaboration that symbolises an amalgamation of authenticity and safety, Royal Enfield joined hands with TCX to introduce a new range of CE Certified protective riding and lifestyle shoes.
2021 marks the 120th anniversary of Royal Enfield, and there are several initiatives planned to celebrate this milestone. As an ode to all Enfielders who've dared to explore beyond the ordinary, the company announced 90° South – a first-of-its-kind motorcycle expedition that will attempt to reach the South Pole in December this year. The company has also launched an exclusive range of limited- edition helmets consisting of 12 designs – each inspired by one of the twelve decades of the brand's 120 year legacy.
After successfully launching the Slide School in 2019 with a focus on nurturing motorcycling subcultures and building accessible entry into flat-tracking, Royal Enfield marked its maiden foray in motorsports this year, with the first edition of the Continental GT Cup 2021. Launched in partnership with JK Motorsports, the Continental GT Cup sits at the intersection of increasing interest in motorcycle track racing, and the need for accessible forms of racing and training in India. Continental GT Cup season 1 was kickstarted  to resounding response from racing enthusiasts at the Kari Motor Speedway and Racetrack earlier this month. Royal Enfield will also soon introduce racetrack schools with an intent to provide professional training access to eager enthusiasts.
In the flat track racing arena, Royal Enfield had a perfect debut year on European soil, achieving a clean sweep of season wins in the "Twins Class" category, securing both 1st and 2nd places at the 2021 DTRA Flat Track Championship. The result marked Royal Enfield's first "factory" European championship win since the legendary Johnny Brittain won the ACU Star – the National Trials Championship – in 1956.
After a hiatus of a year in 2020, the brand conducted the 10th edition of One Ride, one of the world's largest curated single-day rides in September. Held across 35 countries, One Ride 2021 focused on encouraging responsible travel practices amongst the global riding community in a bid to #LeaveEveryPlaceBetter.
For the quarter ended 30 September 2021, VECV's revenue from operations was Rs. 3153 crores, up by 80% from Rs. Rs 1,753 crores in the same period last year; EBITDA profit was Rs. 170 crores as against profit of Rs. 118 crores last year in the corresponding quarter. Profit After Tax stood at Rs. 18 crores against a loss of Rs. 7.2 crores last year. VECV registered an 85% increase in sales with 15134 units as against 8167 units in the Q2 of last year.
VECV recorded overall sales volume of 15134 units in Q2 (20940 units in H1) against 8167 units (10296 units in H1) in Q2 last year thus registering handsome growth.
Speaking on VECV's performance Vinod Aggarwal, MD and CEO VECV said "With a focused approach, we have been able to achieve a growth of 85% in volumes in Q2 despite challenges on the supply side. CV industry is likely to grow based on pent up replacement demand as well as demand of construction and infrastructure related trucks.  With a strong product portfolio and focus on retail excellence, we are in a good position to continue our growth path."
Adding further, Mr Aggarwal mentioned "Another highlight in last quarter was the launch of the state of the art new line up of high end premium Volvo Heavy Duty trucks suitable for rigorous mining, construction and long-haul applications that are designed to deliver higher operational efficiency increasing productivity and profitability for the customers".