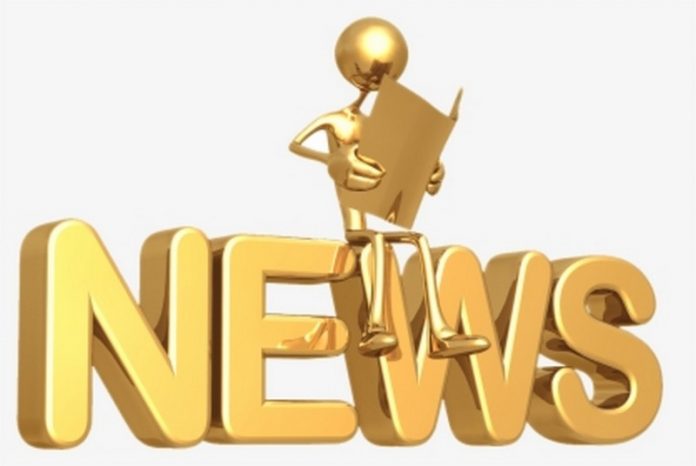 Does your savings bank account work hard enough to give better returns?
Stretch every Rupee with DCB Bank Savings Account – your money works harder for you.
Typically, when money or salary is parked in your savings account, it creates a comfortable pool of funds to use at will. A bout of feel-good shopping, the all-important household expenses, fuel for the car or an occasional indulgence, a Savings Bank account is the go-to resource for us! Funds or money readily available in the account is called – liquidity. Liquidity means that we have the benefit of instant, or near instant availability of money whenever the need arises. Be it cash, ATM, online or mobile app payment via
internet banking or Debit Card – funds are available instantly.
The fabulous convenience of liquidity however doesn't result in the funds earning much when parked in the Savings Bank account! Well, to be fair, it is 'give and take', you probably settle for less interest rate to enjoy the benefit of liquidity. This is unlike the Fixed Deposit interest, that gives better return than savings. To counter this lower return proposition, DCB Savings Account offers interest rate from 2.75% p.a. to 6.75% p.a. on Savings Bank account deposit up to Rupees 10 crore and above – through progressive interest rates. What does this mean? This attractive interest rate for Savings Bank account enables you, the account holder to save more and be future ready with greater spending power in your hands.
Interest that you earn by simply parking money in the Savings bank account is calculated on progressive balance amount in each interest rate range described in the interest rate table 1.
An example here will help. Let's assume the end-of-day balance in your DCB Savings Bank account is Rupees 20 Lakh. So, in the first interest rate range up to Rupees 1 Lakh will earn interest at 2.75% p.a., the next Rupees 4 Lakh will earn interest at 4% p.a., the next Rupees 5 Lakh will earn interest at 4.50% p.a, and the remaining Rupees 10 Lakh will earn interest at 5% p.a. This way, every additional Rupee parked in your DCB Savings Bank account provides more lucrative return.
Table 1 – Your DCB Savings Bank Account Interest Rate per annum.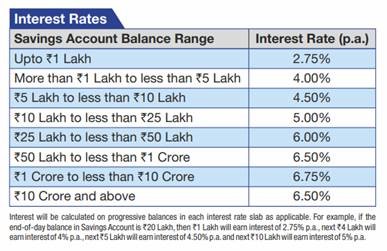 Do refer to this second table titled 'Effective Annualised Yield'. It represents the actual benefit and the added boost for your DCB Savings Bank account interest earning. This boost from the 'Yield', is the total interest earned by your funds parked in the DCB Savings Account across the progressive interest rate range.
Table 2 – the boost from the Yield!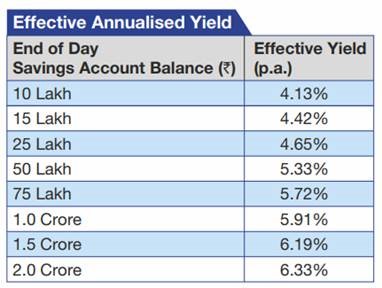 Please note, terms and conditions are applicable.  The interest rates are subject to change without prior intimation.