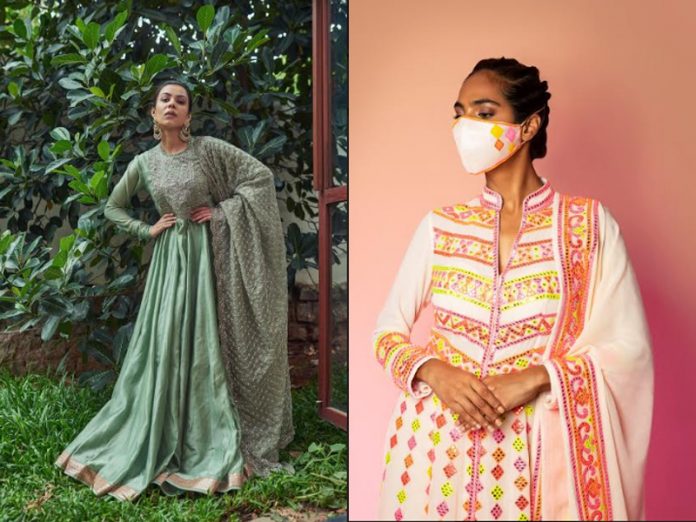 DesignOne by The Sahachari Foundation is back with its "Diwali Edit"
 Nearly 90 homegrown designer brands – from renowned names like
Abu Jani-Sandeep Khosla, Payal Singhal, Dhruv Kapoor to home
brands, children's wear, jewellery, gifting and sustainable organic
clothing
 7 brands will present an exclusive range with multiple sustainable
fashion labels promoting style, textile and workmanship
 Proceeds go towards charities supported by the Foundation and for
COVID relief efforts
Mumbai: Design One, one of the largest and
most successful on  ground shopping exhibition initiatives of The
Sahachari Foundation Events is back with its "Diwali Edit".
Customers can now shop from the comfort of their homes on
DesignOneOnline.com
The website will go live on October 20th with the Diwali sale, which
will be on till November 6th. This year, the designer brands line-up
includes an eclectic mix from high-end designer brands like Abu Jani
– Sandeep Khosla, Payal Singhal, Dhruv Kapoor, Jayanti Reddy
to jewellery brands like Valliyan, Minjal Jhaveri, children's wear
brands like CooCoo, Pochampali, Beauty brands –Kiro Beauty,
Organic Riot and Ruby Organics, sustainable clothing brands –
Arte Alter and Artisau, there is a whole gamut of lifestyle brands
available.
Amrita Kilachand, Committee Member, Sahachari Foundation
said, "As an organization we are committed to promoting
entrepreneurship and philanthropy. Through 'Diwali Edit', we bring
every offering one can think of in the lifestyle space under one roof
so that buyers get the benefit of a well-curated experience. This year,
we will present 90 brands that will showcase collections for our
discerning audience. The best part of it all being the ease of shopping
any of these brands from our newly launched DesignOne Online
website"
DESIGNONE ONLINE EXCLUSIVES
This year, 7 brands – Metaphor, Aavaran, Lovebirds, Arte Alter,
Imlee, KoAi and Nadiya Paar will showcase exclusive collections on
DesignOne Online. Apart from the unique and exquisitely crafted
collections they will offer, each of these brands has an equally
amazing story of evolution and entrepreneurship to tell.
FOCUS ON SUSTAINABILITY
With more brands and consumers embracing conscious fashion,
DesignOne Online will also include sustainable fashion brands like
Arte Alter, Artisau, Nadiya Paar, Metaphor, Aavaran. Each
garment made by these brands is hand made, organic with a view to
support local artisans, and revive textile traditions and languishing
crafts.
The platform will also include participation from NGOs like CPAA,
Shraddha, Aarohana, Jai Vakeel and Akshay Pratishthan.
The website can be easily accessed via mobile as well as
tablets/Ipads. All proceeds from Design One Online will go towards
charities supported by The Sahachari Foundation as well as for
COVID relief efforts.