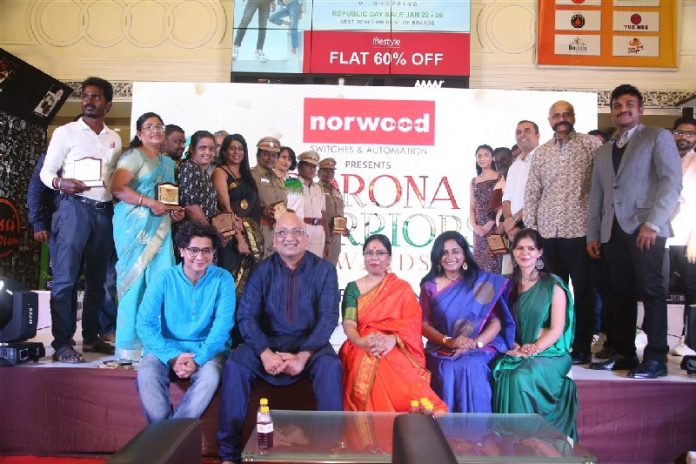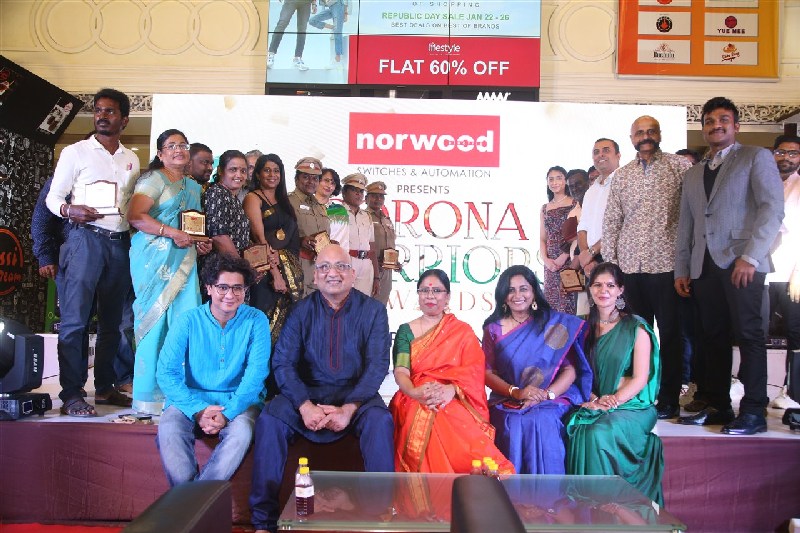 Corona Warrior awards felicitated to frontline Workers Police, Doctors, Teachers, Hospitals, corporation, cabin crew, NGO' & Individuals by GR events.
GR Events initiates Corona Warrior Awards A tribute to all the front line workers who has supported thousands of family in multiple ways in these tuff situations of covid times GR team has felicitated Police, Ngo's , Doctors, Teachers, Hospitals, cabin crew, Corporation and individuals.
The top dignitaries of chennai Mr Nawab Asif Ali ( Prince Of Arcot) Ms.Pushapaltha (VP Velammal School) Vimala Britto (Producer Of Master ) Nandakumar IAS , Srimathy Kesan And many respective dignitaries has made their presence to felicitate the warriors and the warriors were
Mr.Khalid and Team who buried 950 covid bodies
Alert Foundation supported 198000 families
Ms.Subadra in person treated 500 covid patients
Mr.Kishore Subramaniam Supported 1.03 lakh people
Ms.Dhivya Manutiah supported 40634 migraine workers and many other warriors were felicitated.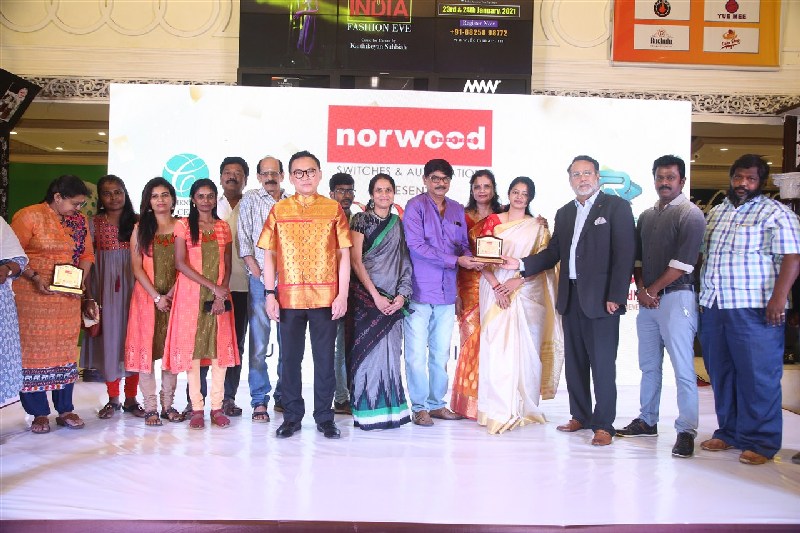 The Corona warriors was supported by Goutam Jain Director Of Nowood It Was held at Chennai Citi centre.
The message from Sonali Jain And Kashish Jain Director Of GR events is Every Indian did their best to country. We tried to reach people as many as we can to share the proud moment of each ones hard work.
The warriors awards will be held year on year by GR
GR takes immense pleasure to thank chennai City police for all the support